Everything's happening online today, including healthcare — so if you're working in a medical field and want to start a website, installing a WordPress theme is a terrific idea. When it comes to health, your patients don't want to lose precious time finding their way through a tricky design.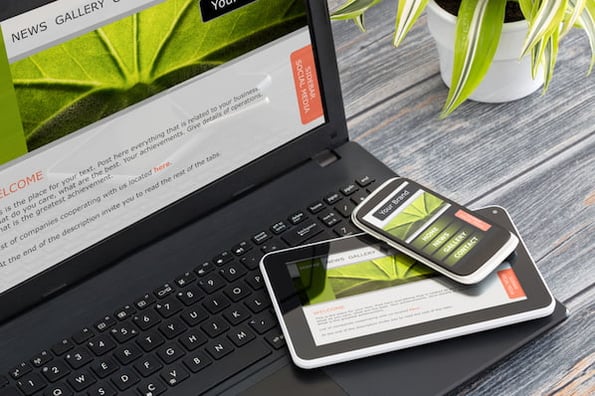 They want a clear and simple experience: a website that looks both professional and aesthetically pleasing. These themes are based on those criteria: minimalistic, colorful, and gorgeously designed.
When it comes to launching a good-looking, professional website, there's no better way to do it than a ready-made WordPress template.
Choosing a well-known template provider is perhaps the most important part of the hunt for a ready-made WordPress template–especially when you're searching through designs for a hospital or a clinic. You don't want your website to confuse people at important moments.
That's the reason why TemplateMonster is so great; it provides thousands of templates in dozens of categories. Its support team is stellar, too; 24/7 availability included with every purchase.
Top 20 Medical WordPress Themes
Pristine is a gorgeous example of how web design can highlight the best of business. When people are choosing a plastic surgeon's office, they want it to be modern, clean and soothing. This pre-built template is just like that: it will give your clients a sense of the professional standards you believe in.
With a catchy slider on top of the main page, it'll be easy to catch your visitor's attention, while the combination of soft green and white gives calming vibes. TemplateMonster's trademark drag and drop page builder allows customization without diving into the website's code. The site is also retina ready.
If you're working with people and want them to contact you directly, you're in need of a personal website. With the Samson template, it is easier than ever before to create one.
The large header image will look great both on a desktop PC and on a phone. Built on the latest version of HTML5 and CSS3, this is a great choice for a true professional.
If you're a dentist, a personal website will help people to keep up with you and never let dental problems get out of control again. BeDentist has a great design; the combination of blue and white is a classic for the medical field, and the palette is thoughtfully spread out.
This theme comes with the drag and drop customizer, so you won't need to learn how to code. The site is also SEO optimized.
This colorful, easy on the eyes layout that will instantly brighten up the mood of your clients. The main page incorporates tiles as a main element of design: it's convenient and easily understandable. Four colorful buttons boil down your website to actionable steps.
This theme, incorporating the latest web design technology and trends, is a reliable beauty–just what a successful dental business needs.
This layout is 100% responsive, meaning your website will transform itself based on the user's device. It'll look at home on a huge screen or a tiny phone: no matter how your clients open your website, they'll be pleased to use it.
Protecting elderly people from injuries and accidents is a very important job. A website for a care service should be calm, user-friendly and simple. With the HomeCare template, your website will be just that.
The header image highlights the buttons in the main menu so your clients can't get lost or confused. Built on the latest web design technology, HomeCare supports WPML, shortcodes, and comes with a built-in theme customizer.
There's nothing better than an easily understood clinic website. Often, a clinic's website design is an outdated mess: be different from the rest with TemplateMonster's New Clinic theme.
This theme offers a unique color palette to catch the attention of your clients.
The buttons won't distract your clients from the information you're presenting, while the huge image front and center will illustrate your modern approach. Ideal Smile is a responsive WordPress theme and it's fully customizable.
Pregnancy is a truly important time. A website focused on pregnancy should not only be professional but also pleasant to look at and a joy to use.
Be Happy is a template that fits every criterion. Its usage of white empty space is an outstanding example of thoughtful design: the result is an easygoing page that doesn't overwhelm the user. Be Happy is a two-column theme that works on HTML5 and CSS3 and utilizes the Cherry Framework. Customization will be a breeze.
A lot of people want to treat their hair right. If you're running a hair business, this simple, effective design could be for you. Notice how few elements exist here: a few buttons, a logo, an image. There's no labyrinth of choices for your clients to get lost in; they can immediately find what they need.
The Audiologist template strives to make website creation as simple as possible. Its usage of text blocks is simplistic and outstanding.
This type of design translates easily to the phone screen, and the Cherry Framework component will allow you to customize your site however you want.
If you want something creative for your hair treatment clinic, this could be a great theme for you. This fun palette is utilized throughout the main page: in the header image, the buttons, and the section names.
On a more technical side, this template comes with the Cherry Framework support, as well as being WPML-ready and offering a parallax effect.
Red and white is a classic choice for a medical website, and the Maximum template does it well. Notice how restrained it is: a few bright spots of red, restrained usage of black, and a lot of white space.
This theme is a charm: SEO optimization, the latest versions of CSS3 and HTML5, parallax-ready, and fully responsive.
For people who treat their hair right, hair is not only a thing to be proud of, but also a source of inspiration. The Hairlux theme is a good choice if you want something more glamorous for your clinic's website. A big image on top of your main page instantly catches attention, and the combination of dark colors with pale red is aesthetically pleasing
If you're in the market for a personal medical portfolio, the Dr. Johnson template is bound to suit all your needs. It's fully customizable (courtesy of a powerful Cherry Framework module) and looks great on any device. With this template, you'll be able to create your ideal website easily; there are multiple color options to choose from, fantastic sliders to share your images, and various fonts to select.
The NewClinic template is a minimalistic marvel: it manages to convey all your important information in a few buttons and text blocks. The large, crisp images draw your visitors' attention; stock photos even come as part of the theme bundle.
This site's theme is fun and clever; they use different colors to memorize different categories, and the site's backdrop uses a bright blue-green to stand out. Your clients won't even have to memorize their way around your website; hey just have to remember the corresponding colors.
Fit and Thin is a fresh and fun design, and it's one of the best mobile-friendly WordPress themes available. Various shades of green around the main page give this theme an earthy vibe, while crisp images front and center serve as motivation.
Its buttons are beautiful too: big, clean and animated. Fit and Thin looks recognizably stunning both on a desktop PC and mobile phone. With Cherry Framework support, customization is in your hands; you can customize the design however you want.
This is a soft design for a plastic surgery clinic that wants its website to be both glamorous and unintrusive. The color palette here will remind your clients of a page from a fashion magazine. The large, helpful buttons ensure no one gets lost.
The template works with the Cherry Framework and is WPML-ready.
This theme has an image carousel on the top of the main page. There's a glorious, high-definition photo greeting your visitors each time they open your website. Plastic surgery deals in aspirations and with that kind of imagery, it's hard not to aspire to beauty. The theme's buttons are very stylish and simplistic, layered on top of the photo. This is an overall fantastic theme.
Want to start generating leads from the content you're creating? Download the free WordPress plugin to HubSpot below.