Ever heard of a "wiki" and questioned what it is? Suppose having something similar to the renowned Wikipedia - but for your own private use. With just one click, you can create an internal wiki repository where teams can collaborate on research projects, store documents securely, and gain access to all their work in one location.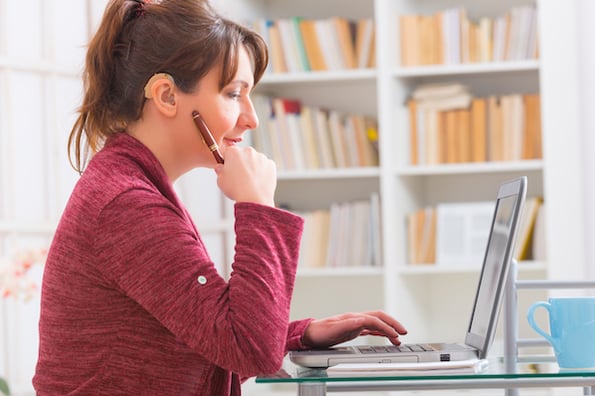 For businesses, big and small alike, wikis have become an indispensable source of centralized information - they've replaced the need for outdated printed employee handbooks or single-time email transfers of style guides.
This blog post will discuss what a wiki is, give some examples of what kinds of information are typically stored in them, and how to create your own.
What is a wiki?
A wiki is an application that allows users to quickly and easily share information. It's a collection of web pages that use simple language and hyperlinks to navigate from one topic to another easily. Wikis are typically used for internal collaborations but can also be used externally for public-facing purposes.
Wikis are highly versatile and can be used for a variety of tasks. Picture it as a go-to place where anyone can look up companywide details. It is like a universal filing system containing all the necessary content that employees should share. They're collaborative, easy to update and maintain, require minimal setup time, and are secure - what more could you want from a digital workspace?
Internal vs. External Wikis
Internal wikis are used by businesses to store and share sensitive information within their organization. On the other hand, external wikis are used for public-facing purposes and can be accessible by anyone.
Internal wikis are great for collaboration among team members, sharing customer feedback, updating business documents, and more. They provide a secure environment where all content can be organized in one central location - what's not to love?
External wikis are perfect for providing information to the public, such as product specifications or support information. They are also ideal for open-source projects and large customer communities.
What can you store in a wiki?
Below is a list of what you can store in an internal wiki:
Technical documentation (How-to guides, tutorials, etc.)
Meeting notes & minutes
Company policies & guidelines
Project plans & timelines
Reports & analysis
Customer service resources (e.g. FAQs)
Team contact information & organizational charts News & updates
Best practices & procedures
Employee handbooks
Help desk resources
How to create a wiki?
Choose what type of wiki you want to create (internal or external).
Pick the platform you're going to use.
Set security protocols and community guidelines.
Start adding content - make sure to use simple language, visuals, and hyperlinks.
Assign roles and permissions for editing access.
1. Choose what type of wiki you want to create (internal or external).
If your goal is to share sensitive, internal information within your organization, an internal wiki is what you should go with. But if you want to create a public-facing wiki that anyone can access, an external wiki is what you need.
2. Pick the platform you're going to use.
There are many software's available for creating a wiki online. To make your choice, consider whether you want an open-source or hosted solution and what functionality you need.
If you're a large, global company looking for open-source software, then you might opt for MediaWiki, the collaboration and documentation platform powering Wikipedia. But if you're a smaller business or simply need less bells and whistles, then you might prefer more basic software like DokuWiki, WikiWikiWeb, or Google Sites.
If you're looking for software that's easy to use and manage, then you might opt for a premium software like Tettra. With Tetra, you can connect other work management tools like Slack, put users in charge of particular sections of the wiki, and get enhanced search and analytics tools — all without coding. Even those just getting started with website development can use this tool to set up a wiki in no time.
3. Set security protocols and community guidelines.
There are two major things to consider when starting a wiki: security and community. To ensure your wiki is secure, it's recommended that you work with your IT department to ensure that the content you post complies with company policies and national laws.
The second step is setting up community guidelines. Since wikis could quickly devolve into irrelevant or incorrect information or editing wars, you should also lay down some ground rules. Are their certain style guidelines you want wiki authors to follow? What's the process for editing other people's posts? Appointing curators can help ensure that the right content is in the right place in front of the right people.
4. Start adding content - use simple language, visuals, and hyperlinks.
Like any website, you want to structure your wiki in a way that's easy for users to understand and navigate. You can do so using categories, tags, and internal links.
To start, make a list of the broadest topics your wiki will cover. Say your list is training, culture, and product. Then each of these topics will be a category. You can also use department names, like marketing, sales, product, and HR, as categories. In the example below, the wiki post is found under Marketing > Experiments.
In addition to categorizing your wiki posts, you can also add tags that will make the posts easier to find in search and internal links so that readers are directed to other relevant and useful content.
5. Assign roles and permissions for editing access.
Now that you've established rules of use and basic architecture, you can start inviting people to add content to the wiki. To ensure that people don't edit content they shouldn't be editing, you should assign roles and access levels.
For example, if you have a customer service department, customer service reps can be given access to relevant pages only and people in the marketing team might get more access. Once you've identified what type of roles and access each person needs, you can assign them accordingly in the software.
Creating a wiki doesn't have to be complicated, it just takes a bit of planning and diligence. With the right software, security measures, community guidelines, and regular maintenance, you can have a successful wiki in no time.
Ideally, creating a wiki will be a gradual, iterative process: you publish the most essential and accurate information and get some feedback. Once you feel comfortable with the information and structure, you can share the wiki with the company.