"We won't experience 100 years of progress in the 21st century — it will be more like 20,000 years of progress," wrote Ray Kurzweil in 2001.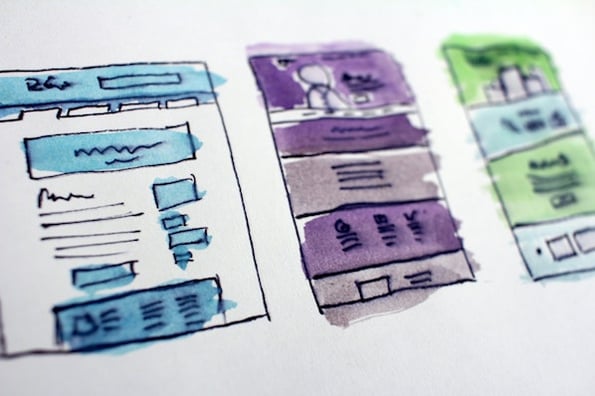 We may only be 20 years into the current century, but the pace of change we've already experienced as a result of technological innovation has been nothing short of breathtaking. In fact, according to Constellation Research, since 2000, 52 percent of companies in the Fortune 500 have either gone bankrupt, been acquired, or ceased to exist as a result of digital disruption.
It can be hard to comprehend just how much change we've witnessed in a relatively short space of time, but a quick glance back at some of the most prominent websites from the year 2000 brings it into sharp focus.
Take a look at Nike's website, for example. It's hard to believe that this is what cutting edge web design looked like just 20 years ago.
If we even go back 10 years, the pace of change is still there to be seen. HubSpot's website from 2010, seen in the image below, looks very different to what you see today. On our current site, the bottom-right-hand corner of the screen features a chatbot. The highlighted features are now accompanied by compelling CTAs. And the overall experience is significantly more engaging.
As websites have changed, so have the tools we use to build them.
At the turn of the century, HTML was a mystery to most, and a typical web designer's toolkit comprised Microsoft Notepad, Microsoft Frontpage, Microsoft Paint, and — if you managed to find it on Tucows — Paintshop Pro. That was about it. Meanwhile, the process of publishing content and setting a website live required deep knowledge of FTP tools and web hosting providers. In short, it was not a straightforward process.
Today, it's easier. Much easier.
Themes can be purchased in seconds. WYSIWYG editors save content as you create it. Thousands of plugins and modules can be adopted in just a few clicks. And content management systems, like the recently launched CMS Hub, have become much more user-friendly, helping to democratize the web management experience.
It's a different world to the one in which Nike's year-2000 site went live. And yet, despite all the changes we've experienced, there's one thing that still remains the same: the 'Jobs to be Done' of website management.
Build, Publish, Deploy, Serve
The 'Jobs to Be Done' theory was developed by Clayton Christensen, who argued that the key to successful innovation lies in understanding the challenge — or 'job' — facing customers, and then providing them with a product or service they can 'hire' to overcome it. Whether working on a website in 2000 or in 2020, the jobs to be done when creating an online presence have remained consistent:
| | |
| --- | --- |
| Job... | ...to be Done |
| Build | Designing and constructing the customer-facing website and implementing a content management system to support it. |
| Publish | Creating, managing, and editing the content to be published to the website and collaborating with others to make that happen. |
| Deploy | Deploying new content to the website, and ensuring that pages are SEO-optimized and that assets meet certain minimum requirements. |
| Serve | Serving website pages and interactive content to customers and observing their behaviour to inform iterative changes to the website. |
To this day, these four jobs are fundamental to successful website management, and companies have never had more choice over the tools they can 'hire' to complete them. In fact, according to the recently published 2020 Marketing Technology Landscape Supergraphic, the 'Web Experience and Management' category alone is made up of nearly 2,000 different solution providers.
The explosion of software solutions is a boon for developers and marketers alike, but with so much choice comes a two-part challenge: how do you go about choosing the right combination of tools for your business' needs? And then, how do you get all of them to work together?
That's where ecosystems come in.
The Power of Ecosystems
Ecosystems are a business' gateway to the vast universe of powerful software solutions available to them. They offer a means of finding the right tools to complement a company's needs, as well as a way of ensuring that those tools integrate with one another and provide a centralized source of truth on the customer journey. They have always been an important complement to content management systems of the past, but in an era in which customers expect a seamless, personalized experience across every touchpoint with a business, they are invaluable.
Let's say, for example, you are launching a major new campaign. You want your target audience to be wowed by it when they visit your website, you want them to be excited by it when they encounter it on social media, and you want them to learn more about it when they speak to your sales or service teams. To achieve this, you need to utilize multiple tools, coordinate with various teams, and have a centralized source of truth on performance to know which channels are driving the best engagement. There are a lot of moving parts, but when you are managing each of them from an all-on-one platform at the center of a rich app ecosystem, you not only set up your internal teams for success, you position yourself to deliver the type of exceptional multi-channel experience that customers have come to expect.
The Curated App Ecosystem
Despite their value in today's environment, not all ecosystems are created equal. It's all-too-common for them to be overloaded with tools of varying quality, many of which don't work together, and in some cases, even compete with one another when deployed in the same tech stack.
This issue is more common than you might think: according to HubSpot research, integrating content management tools with marketing tools is the number one challenge facing marketers with their CMS today.
At HubSpot, we aim to help businesses overcome this issue by offering a curated app ecosystem that complements our suite of tools, including CMS Hub, and makes it easy for businesses to manage all of their tools from one connected platform. Apps are reviewed by our team before entering the ecosystem, and all plugins are updated and deployed directly into the cloud to ensure no disruption to performance.
With our curated app ecosystem, we're aiming to give developers and marketers the ability to move quickly with confidence as they construct their tech stack and build delightful customer experiences. Below is a small selection of some of the content management tools available in the ecosystem, mapped to the 'jobs to be done' of website management:
Build
Publish
Deploy
Serve
The CMS and the Ecosystem: Greater Than the Sum of Their Parts
Despite the astonishing change we've witnessed in the world of website management over the last 20 years, the fundamental jobs to be done — build, publish, deploy, serve — remain steadfast. And the dramatic proliferation of software solutions has given businesses more choice than ever before over how to complete these jobs. Tools like Microsoft Paint, PaintShop Pro, Hotscripts, and Dynamic Drive have given way to more user-friendly options like Canva, Stencil, and Envato. the market is now bursting at the seams with advanced technology tools.
But in order to take advantage of the seemingly endless array of options available, businesses need to tap into the power of app ecosystems that provide a way of wrangling disparate tools into a streamlined, reliable tech stack. When all of your tools work together, you'll find yourself moving quickly as you build, publish, deploy, and serve customers across multiple touchpoints. But when they don't, you'll quickly find yourself bogged down in managing a bloated franken-system that requires painstaking maintenance.
The pace of change in our industry is showing no signs of subsiding, and at HubSpot it's our goal to give businesses a suite of tools that empowers them to be at the forefront of the next wave of innovation. With a powerful and easy-to-use content management system in CMS Hub, and a complementary curated ecosystem in the HubSpot App Marketplace, we're offering businesses just that.
As a new decade rife with uncertainty stretches out in front of us, there are some things that remain certain: the jobs to be done of website management will remain consistent, customers will continue to expect seamless experiences across every touchpoint with a business, and the power of content management systems and accompanying app ecosystems will be vital to companies as they strive to grow better by delivering delightful experiences to every website visitor.