Author bios are essential to any website. They not only show site visitors who is responsible for creating the content they enjoy — but they also allow authors to claim their writings and outline the skills that give them the authority to write about certain subjects. In addition, author bios can persuade guest bloggers to write for your site because they know you'll allow them to claim credit for their work.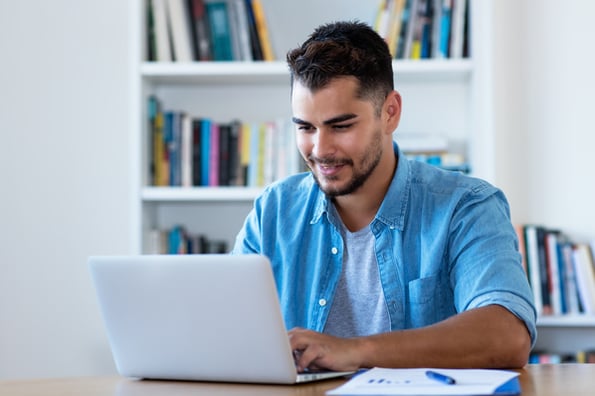 When author bios include links to an author's own site, social media profiles, and email addresses, they can also encourage interaction and engagement between creators and site visitors.
Whether you're crediting guest bloggers or resident writers, you should include author bios on your WordPress website, and you can simplify the process by using a WordPress plugin. This post lists ten high-quality author bio plugins to choose from that will help you credit creators and help site visitors create connections with authors who inspire them.
10 Best WordPress Author Bio Plugins
Molongui Author Box, Guest Authors & Co-Authors
Starbox - the Author Box for Humans
Simple Author Box
Co-Authors Plus
Author Bio Box
WP Post Author
About Author
Superb Blocks
Awesome WordPress Author Bio
Avatar - Author Box for Elementor
Molongui Authorship makes it easy to create author bios for both resident writers and guest contributors without requiring them to create a separate WordPress account. The toolbar gives live previews, so you can make customizations to your liking and see how they would look within your site pages.
Starbox is a unique author box plugin because it displays an author's byline in Google search results. This means that when a user searches for relevant keywords related to your site content, your ranking articles will display the title, URL, meta description, and author byline. This boosts author recognition and generates social authority.
All site contributors can create an author box customized to their liking that can include social media profile buttons, links to other articles, or a link to an external company site.
Simple Author Box adds an author profile at the end of blog posts. These profiles include a brief author bio, social media account links, and a personalized gravatar. These gravatars help build recognition, as they are associated with a user's email address. This factor is useful for authors looking to generate social authority within their websites. This plugin is also responsive for all devices.
If you run a blog that often features content created by multiple contributors, the Co-Authors Plus plugin allows you to include multiple author profiles and bylines. Hence, all contributors receive credit for their work.
Author Bio Box is a free WordPress plugin that displays author information below posts on your site. These author profiles can include a photo, relevant social media links, and a short description. The design of the author box is minimalist, ensuring that profiles don't distract from page content.
This plugin is another simple WordPress author bio plugin that won't distract site users from page content. The plugin comes with six easy to use templates that simply require you to input author information like job title (ex. Staff Writer), a brief bio, photo, and social media profile links.
You can choose your placement within site pages, such as above the blog post or in the side bar, and choose their orientation (vertical or landscape).
This WordPress author bio plugin is a shortcode builder, making it easy to build profiles for contributing writers that can easily be placed within relevant site pages. Author bio blocks are fully customizable and can include author photos, links to external websites, and social media button icons.
Superb Blocks boasts an ease of use feature unlike other plugins through one-click import from existing WordPress user profiles. This helps streamline the process of creating author profiles, especially for sites with a significant number of contributors.
Author blocks can include author photos or avatars, brief bios, and social profile links.
Awesome WordPress Author Bio plugin is unique because the author information is displayed in separate tabs within the author bio block. Site visitors can easily navigate to the sections that interest them, like recent posts and social media links, and author biographies.
Avatar Elementor Author Box is for sites that want to highlight author profiles as a means of building recognition. The author boxes are bold and feature a large author photo, which can also include author title (like contributing writer) and the number of contributions they've made to your site.
The plugin comes with five template options that can be further customized to match your existing website theme.
Choosing Your Author Bio Plugin
Author bios help creators summarize their experiences, receive credit for their work, and promote their different platforms. The WordPress author bio plugin you choose should help authors be recognized, and give site visitors a means to engage and connect with the creators who inspire them.