In today's competitive market, search engine optimization is more important than ever. Businesses are vying for the top positions on page one of search engine results. These top rankings ensure that your business gets qualified traffic to your WordPress website.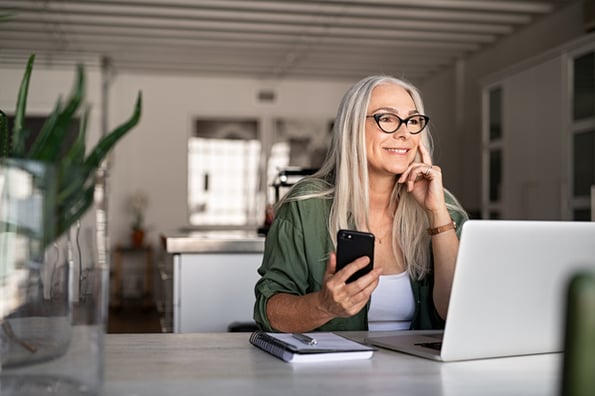 An SEO strategy is made of several core components, including technical setup, content, and link building. When it comes to technical setup, it's important for you to optimize your site's permalink structure. Here's an example of an actual permalink:
https://blog.hubspot.com/website
Your permalinks help search engines find your pages, scan them to match the page to relevant topics on the web, and add them to the search engine's index. That's why your permalink structure must contain relevant keywords to make this process easier for search engines. Plus, a permalink with specific keywords is memorable to visitors wanting to share your content.

In this post, we'll cover the importance of permalink structure and how you can change your permalink structure in WordPress.
Why is the permalink structure important?
Permalinks, or permanent links, serve as the web addresses for your pages (URLs). The permalink structure serves two purposes: to help search engines identify what your page is about and to help your visitors navigate your content more easily.
Search engines assess your permalinks when determining what your content is about and how to index it. Therefore, your permalinks should contain your target keywords. For example, if your latest blog post is about how mothers can plan after-school activities for their kids, your permalink might be https://yourwebsite.com/after-school-children-activities.
Also, the permalink structure affects how easy it is for a visitor to share your content with others. Most default permalinks contain several random letters and numbers. This type of permalink structure makes it difficult for a visitor to remember. However, if you create a short and simple URL, your visitors will more likely recall the permalink and tell a friend.
How to Structure Your WordPress URLs
Because your permalinks affect your SEO, it's important not to use WordPress' default permalink structure. WordPress usually auto-generates a URL by adding the ID number of the post. This structure won't help you rank in search engines. Here's how the link usually looks:
https://yourwebsite.com/?p=123
The ideal permalink structure contains relevant keywords to help search engines and visitors learn more about the page's content. Use a simple permalink structure that appends the post name to the domain name. Here's how your link should look:
https://yourwebsite.com/post-name
This URL helps visitors quickly identify the topic of the page. Plus, having a search keyword in the permalink can assist in generating organic traffic.
Best Practices for Permalink Structure
When fine-tuning your permalink structure, consider these best practices below.
The top-ranking permalinks in Google average 59 characters in length. When possible, create short URLs to help search engines index your pages.
By default, WordPress will create a permalink for your unpublished post. However, it may be too long and contain irrelevant words. So, edit the permalink to include your SEO keywords.
Remove stop words, like at, before, and which from your permalink. These words don't help search engines understand what your content is about. Here's a list of stop words to avoid.
Separate the words in your permalink with hyphens to help search engines process your page. Instead of https://yourwebsite.com/teachkidsgardening, do this: https://yourwebsite.com/teach-kids-gardening
How to Change Your Permalink Structure
Log in to your WordPress dashboard.
On the left-hand side, click on Settings.
Click on Permalinks.
Under Common Settings, select your desired permalink structure.
At the bottom of the page, click Save Changes.
After deciding your permalink structure, it's time to change your WordPress settings. Follow the steps below to get started.
1. Log in to your WordPress dashboard.
2. On the left-hand side, click on Settings.
3. Click on Permalinks.
4. Under Common Settings, select your desired permalink structure. (Post name is the recommended setting.)
Source: Asknoypi

5. At the bottom of the page, click Save Changes.


Now, you've successfully changed your permalink structure. However, if you updated this after you've pushed these pages live, your website will include broken links and all the content indexed by search engines will be incorrect. To solve this issue, set up permanent 301 redirects that will automatically send visitors to your new URLs. Redirect tools will make the process easier.
How to Edit a WordPress Permalink
In your WordPress dashboard, you have the option to edit the permalink of your posts and pages. From the post or page edit screen, click Edit next to the permalink. Then, change the text to include your SEO keywords, post title, or other relevant information.
Source: iThemes
Your SEO strategy should include optimizing your permalink structure. Permalinks help search engines identify the topics of your content and lead visitors to the appropriate pages. Update your default permalink structure on your WordPress site to generate more organic traffic.