While some visitors on your WordPress website want to browse, others are looking for a specific product, blog post, or category of content. To help this group of visitors quickly and easily find the content they're looking for, your site needs a search tool.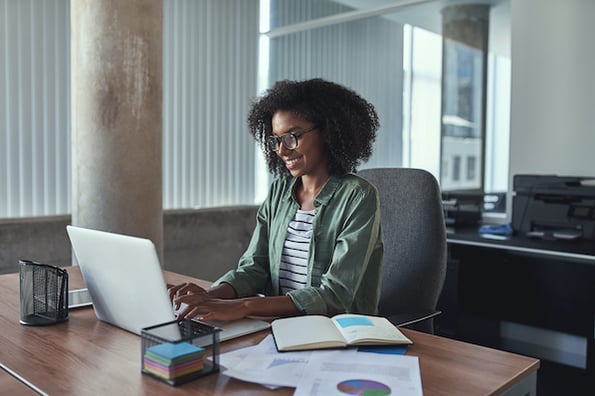 Luckily, WordPress plugins can help. In this post, we'll cover the best WordPress plugins to improve the default search functionality of your site. Any of them can help improve the user experience and get more eyes on the right content in less time.
To start, we'll cover what features to look for in a WordPress site search plugin first, then look at your best options and their ideal use cases.
What to Look for in a WordPress Search Plugin
Most of us conduct online searches on a regular basis, be it with a search engine, Amazon, or YouTube. So, any website that offers a lower-quality search experience will seem outdated. This may push users off your site, decrease traffic, and hurt your rankings in the ultimate search tool, Google.
Chances are, you're reading this because you're unimpressed with the default WordPress search function. It might work for some sites, but many WordPress admins have sought alternatives to this slow and limited native feature.
Below let's cover some factors you should consider when picking a new search plugin for your website.
Accuracy
Above all else, your search needs to return what visitors want. Depending on your site, visitors might be searching for content outside of what default WordPress indexes. Therefore, you should find a plugin that indexes as much of your text and image content as you need. This might include custom post types and legible media like text documents and PDFs, both of which are not included in the native WordPress results page.
Speed
Speed is another crucial factor in an effective site search plugin. Anything longer than a few seconds and users will get impatient. This may not be a major issue on smaller blogs or stores with only a handful of items. But, for larger websites, you'll need a plugin that effectively indexes your content and fetches it as quickly as possible.
Design
A site search plugin should provide some control over the look of both the search bar and the results page. Results pages can be enhanced with techniques like highlighting certain results, manually ordering the results on certain results pages, and live search results with help from AJAX. The search bar itself should be minimal and clearly visible on all applicable pages. Some search plugins let you customize one or both.
Filter and Sort
This is another handy interface feature to help users find what they want in less time. Filtering and sorting are nice-to-haves on some sites, but an absolute must on others, like large ecommerce sites with many product listings and multiple variants on each product.
Logs
Search isn't just useful to visitors — you can harness search data for insight into search behavior, so you can help visitors arrive at the target content more easily. Consider installing a search plugin that reports this information.
Price
Both free and paid search plugins are available, and most paid plugins are subscription-based. During your search, consider your budget and whether investing in a premium option is ultimately worth the recurring cost.
Now that we know what to look for, let's get into our options.
Best WordPress Search Plugins
SearchWP
Relevanssi
Ajax Search
Advanced Woo Search
Jetpack Search
Swiftype Site Search
Ivory Search
FacetWP
FiboSearch
Better Search
WP Extended Search
SearchWP is a leading WordPress search solution. If you're willing to go with a premium plugin, we recommend trying out this comprehensive option first. It works to enhance the accuracy, speed, and experience of the search feature on small and medium-sized websites.
The power of SearchWP comes from its indexing process. The plugin will fully index your post content, shortcodes, product listings, categories, tags, custom metadata, and even PDFs and text documents stored in your media library. Visitors will be able to find all of these through your site search, and you can help them by highlighting search queries in the results and manually placing some results higher with values called "weights."
Though feature-rich, SearchWP remains intuitive through its well-integrated interface. You can fine-tune which specific functionalities you want with its extensions: There's one for each search customization option and for many integrations.
Best for
Small and medium-sized websites that want to provide more accurate search results faster
Price
SearchWP is priced on three tiers: Standard ($99/year), Pro ($199/year), and Agency ($399/year).
The Standard plan gives you the baseline search enhancement features and over 25 standard extensions on one site. Upgrading to higher plans increases the number of sites you can use and grants access to pro extensions, which include a WooCommerce integration and a metrics to log searches for and suggest ways to improve your content.
Another popular WordPress plugin, Relevanssi replaces native WordPress search with a much more powerful system. Relevanssi implements a partial-relevance algorithm to find and sort results. This means that if the complete search term doesn't turn up an exact result, it will display results with the closest match. Also, results are listed by relevance, not posting date.
Relevanssi comes in two versions, free and premium. The free version is quite capable, with result highlighting, weights on results, bbPress integration, and both exact phrase search and "fuzzy matching" (i.e., finding results based on partial query matches). Relevanssi free replaces WordPress' search algorithm, but not the interface — visitors still conduct searches with the native search module, though you can customize this yourself or with a theme.
One potential drawback of Relevanssi is its storage use. According to the developers, their plugin requires roughly three times the amount of space as your wp_posts database. This will lead to performance issues on lower-tier hosting services, so they recommend extensive testing before fully implementing Relevanssi into your website.
Best for
Websites with high-tier hosting plans and lots of storage
Price
The premium version of Relevanssi costs either $99 per year or a one-time payment of $349. If you pay for premium, you'll enjoy more thorough indexing of text documents, PDFs, taxonomy items, and user profiles. You can also add a "Did you mean?" suggestion to results pages (like what Google does), modify results order with weights, and add related post links to keep visitors engaged.
Have you ever run a search that displays results as you type, without having to load a new page for results? This can be done with AJAX, a technology that utilizes JavaScript and XML to fetch results from a database without refreshing a web page.
The Ajax Search plugin enables this "live" search experience out of the box. It replaces WordPress search blends into your theme with a simple but clean appearance. Real-time search results are accompanied by image thumbnails when possible to provide more context to results. The interface is also fully responsive for mobile visitors. Once installed, simply add the search feature to your pages with a shortcode or widget, and easily ditch the WordPress default.
Best for
Websites that want to provide visitors with live and auto-completed search suggestions
Price
Consider starting with the free Ajax Search Lite for the basic functionality described above. If convinced, you can try Ajax Search Pro for a one-time payment of $36. The pro version integrates with WooCommerce and BuddyPress, works with leading WordPress page builders, and allows for more thorough customization thanks to dozens of themes, result filters and highlighting, and indexing of custom post types and tags.
Looking to enhance the search function on your WooCommerce website? Advanced Woo Search is a dedicated solution for your store. This plugin indexes your product listings to return fast and accurate results from both basic and complex phrasal queries.
Like Ajax Search, this plugin implements AJAX to automatically display results as visitors type. These live results display the item image and price alongside the name.
Best for
WooCommerce sites that want to display live search results
Price
Advanced Woo Search is free, but there's also a premium version starting at $59 which allows for more fine-grained search customization through an advanced settings page. It also lets you include or exclude items by certain attributes, and relieves the limit on the number of times you can place the Advanced Woo Search form on your online store.
If you're using (or considering) the popular Jetpack plugin on your website, Site Search is a paid upgrade that replaces the built-in search functionality of WordPress. Jetpack's powerful replacement provides an optimized ranking algorithm, advanced filtering by custom taxonomies and post types, mobile responsiveness, multi-language support, and, of course, faster results.
You can pick the format of your search results, how they're sorted, what post types are included and excluded, and configure or remove filter types, including post type, tag, category, product tag or category, and date.
Best for
Websites that want to display filtered and faceted searches instantly
Price
The Jetpack site search feature is a paid upgrade that starts at $5 per month. Pricing adjusts based on the number of records your site has, which includes posts, pages, media library files, products, and any custom post types.
Swiftype is a highly advanced WordPress search and ranking solution. Similar to other options in our list, it extensively indexes your website content, including documents. However, it runs its algorithms and rankings in the cloud (i.e., on its own servers), taking much of the load off your own web server. This whole process gives your search a boost — it will be especially noticeable on large, content-heavy websites.
You perform all customization to your Swiftype search in the Swiftype dashboard. While the Swiftype algorithm presents highly relevant results, you can reorder them manually. Here, you can also view metrics and search logs to extract insight from visitor search history. Finally, Swiftype's advanced functionality incorporates predictive autocomplete into all searches, shaving off even more valuable time off search.
Best for
Websites that want to provide auto-completed and -corrected search results
Price
Swiftype is available in free and paid versions. The premium version, starting at $79 per month, lifts restrictions on the amount of customization, analytics you can view, account users, and active websites.
If you're more comfortable with the development side of things, try Ivory Search. This plugin makes search possible with completely customized search forms, which you can fine-tune to your liking. You can make as many of these form elements as you please, and place them anywhere on your web pages. Upon installation, Ivory search creates a site-wide search form to replace the default WordPress search tool, and you can build from there.
In each form, you can toggle visual appearance, live search results with AJAX, filtering by content and metadata, and the content types that are indexed, from post content to product listings and file attachments. If you integrate Ivory Search with WooCommerce, you can make a custom search form for product listings.
Best for
Site owners who want and have the technical experience to create custom search forms
Price
The free version of Ivory Search is powerful by itself, but you can upgrade to the Pro plan for $19.99/year or the Pro Plus plan for $49.99/year, both of which enable more granular search options. For the full rundown of features by plan, see the Ivory Search pricing page.
Faceted search lets visitors narrow down their queries by specific aspects of a product. You see this often in online stores and ecommerce giants like Amazon, where users can, for example, search for an item by size, color, product line, etc.
The plugin FacetWP adds this functionality to your own WordPress search. In your search system, you can assign custom facets and choose from multiple user interface elements, or "facet types." These include checkboxes, radio buttons, sliders, and dropdown menus.
FacetWP can be used by itself to enhance the default WordPress search box. Or, pair it with another WordPress search plugin like Relevannsi or SearchWP for further customization to appearance and functionality.
Best for
Websites that want to provide faceted search that adjusts based on user input
Price
FacetWP is a premium plugin. It has two plans, Basic for $99 per year and Professional for $249 per year. The difference between these is the number of allowed sites (Basic allows up to three sites, and Professional allows up to 20), and that Professional allows filtering by user in addition to post type.
FiboSearch is another AJAX-powered search option, but this one is designed for WooCommerce sites specifically. This plugin replaces WooCommerce's default search option with an advanced search solution that will provide search results as users type.
You can configure the plugin to show product images, prices, and descriptions in these live search results. You can also have a details panels with extended information and an "add to cart" button open when a user hovers over one of the live search results. You can even set a minimum number of characters required to display suggestions.
Best for
WooCommerce sites that want to customize their display of live search results
Price
The free version of FiboSearch is feature-rich, but you can upgrade to the premium version for faster load times and more features, like fuzzy search. FiboSearch Pro is priced on three tiers: Personal ($49/year), Entrepreneur ($89/year), and Agency ($199/year). Each tier supports a higher number of sites and products featured.
As the name suggests, Better Search substitutes WordPress search with a more powerful option. You won't get the same value as provided by paid options on this list, but this free plugin will still help your users to navigate through posts, pages, and other custom post types. You can define the priority of your content type, and the search tool will show the results accordingly.
Better Search integrates with your WordPress theme and can be further stylized with custom CSS. It presents search results by their relevance (though you can toggle this, and many other results settings, from your WordPress dashboard), and works well in conjunction with the popular WordPress caching plugins WP-Super-Cache and W3 Total Cache.
It also tracks what visitors are searching and lets you display the most popular search terms as a heatmap on your site.
Best for
Site owners on a budget looking to provide more relevant search results and popular search terms
Price
Better Search is a free, open source plugin.
WP Extended search is another free search plugin that enables default WordPress to comb through post titles, contents, and excerpts for front-end users and post meta, categories, tags, and custom taxonomies for admins. You can enable different search combinations and take full control of the kind of content you want the system to search, and even exclude certain post types from the results page.
If you're on a budget, WP Extended Search is a safe first choice. You might even be motivated to upgrade to a premium tool after experiencing the benefits of enhanced search.
Best for
Site owners on a budget looking to enhance their default site search
Price
WP Extended Search is a free, open source plugin.
Searching for the Right Search Plugin
As your WordPress site grows, you'll need a powerful search tool to help your users find the right content or products on your site. The WordPress search plugins mentioned above are well-equipped to handle the search functionality of your WordPress site, satisfy users, and draw them back to your online business for more queries.
Editor's note: This post was originally published in October 2019 and has been updated for comprehensiveness.