Forty-two percent of shoppers say low prices are the most important incentive when making a purchase. That's why consumers are constantly looking for discounted products and services.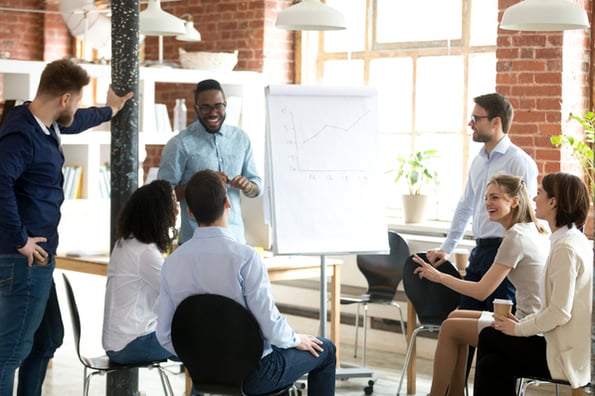 Over the years, daily deal sites, like Groupon and LivingSocial have become a go-to resource for consumers to find deals on everything from restaurant meals to deep-tissue massages. Not only are these sites great for consumers to purchase their favorite products, but these sites also offer a chance for reluctant consumers to try out new products. Plus, daily deal sites can help businesses earn an additional revenue stream.
Thanks to WordPress themes you can build your own daily deal site. WPGroupbuy is an effective theme to create an e-commerce marketplace for vendors and consumers. You can customize the theme to fit your brand's style, control how deals are posted, and set commission rates between you and the vendor.
In this post, we'll cover how daily deal sites work and key features of the WPGroupbuy theme.
How Do Daily Deal Sites Work?
A daily deal site is an online marketplace for vendors to offer consumers discounts on products or services. The consumer purchases the deal through the site and receives a voucher to purchase a product from the vendor. It's an effective way for vendors to attract new buyers to their products and a way for hesitant buyers to get to try products at a discounted price.
Here's a diagram of how the process works on a daily deal site.
Source: Sitejabber
What is WPGroupbuy?
WPGroupbuy is a responsive WordPress theme to create a daily deal site. This theme makes it easy for you to promote deals from multiple vendors in several cities. With each sale completed on your site, you'll receive a commission share from the vendor. For your daily deal site to work, you'll need to install the WooCommerce Groupbuy plugin.
Source: WPGroupbuy
Key Features of WPGroupbuy Theme
Daily deal sites connect vendors with consumers seeking discounts. WPGroupbuy is a professional theme to help you build a custom marketplace for both parties. Here are a few key features of the theme.
FlexibleDeal System
With WPGroupbuy, you can determine the elements to include in each deal posting. You can choose the minimum payment required to activate a deal, the maximum number of deals a vendor can offer, and how many deals a consumer can buy. The plugin allows you to include an expiration date, countdown timer, processing bar, and image gallery.
Source: WPGroupbuy
The theme also comes with a built-in advanced PDF voucher system. This feature lets you choose the delivery method for issuing vouchers to consumers, decide whether to generate the voucher code manually or automatically, and add redemption instructions to the voucher.
Multi-Vendor System
The WPGroupbuy feature transforms your website into a marketplace with multiple vendors. The vendors can signup for a business account and submit deals, track sales, and get paid. Using the advanced editor tool, vendors can also upload media to make their deals more attractive to consumers.
Source: WPGroupbuy
As the admin of the daily deal site, you can set commission rates for each vendor or each deal. Plus, you have the control to set a minimum commission amount before vendors receive a payout. You can choose from several payment gateways to pay your vendors, including PayPal, Stripe, or a bank wire transfer.
Front-End Manager
WPGroupbuy streamlines the frond-end process for your vendors and consumers. Your vendors can manage their deals and send notifications to consumers. Vendors can also give their shop managers limited access to change deal settings. As for your consumers, they can update their account profiles, check an order's status, and download PDF vouchers of purchased deals.
Source: WPGroupbuy
Template Designs
This theme comes with more than 12 homepage and shop templates. You can customize the WPGroupbuy to fit your brand's style by changing the logo, header, and layout. You can also encourage visitors to promote your daily deal site by adding the social media icons at the bottom of your homepage. WPGroupbuy is a fully responsive theme, so the templates' layout will adjust to the screen size of your visitor's device.
Source: WPGroupbuy
Daily deal sites connect consumers looking for deals with vendors offering promotions. With the WPGroupbuy theme, you can customize templates to build your own e-commerce marketplace, decide the appearance of each deal, and control the commission you earn from each deal purchase. Be the connection between the vendor and consumer with the WPGroupbuy theme.