Looking to create a website that is secure, stable, and fast? Start with WPMU Dev. This all-in-one WordPress platform takes a "superhero" approach to create high-quality, professional sites that stand out from the crowd.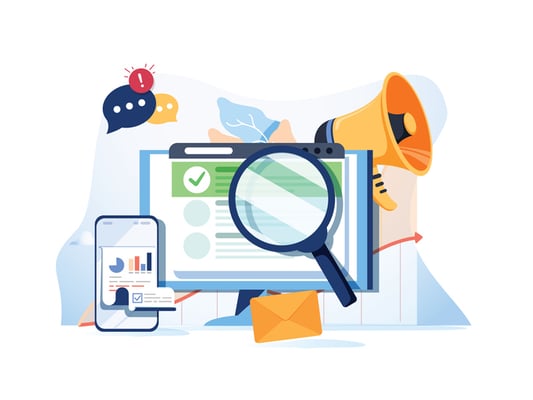 In this piece, we'll tackle some of WPMU's most powerful features, including:
Dedicated hosting
Page performance tools
Security options,
Multi-site management
Marketing tools
Support
Premium plugins.
Here's what you need to know.
WPMU WordPress Platform Features
The all-in-one approach of WPMU promises "super-powered hosting, support, site management, and plugins." Combined with a 30-day free trial, it's worth taking a look to see if promises match the hype. To help make your decision easier, let's dig into some of the platform's most prominent features.
WPMU Hosting
WPMU Devo offers fully dedicated WordPress hosting — your site gets access to dedicated memory, CPU, and SSD storage resources. To help improve overall performance the platform uses eight different server locations around the world, meaning you're never far from a WPMU host. Their hosting process is also designed to optimize WordPress performance through robust object and page caching and IPv6 support. WPMU's large content delivery network (CDN) also helps ensure solid website loading speeds for hosted sites.
When it comes to security and resilience, WPMU offers two purpose-built plugins: Defender and Snapshot. Defender includes regular security scans, vulnerability reports and audit logs. It also supports two-factor authentication, per-device IP lockout and theme code checkers to enhance overall security.
Snapshot creates site snapshots that are securely stored in a private cloud vault in case your site is compromised. Automate and schedule this process for maximum protection, and use Snapshot's one-click restore feature to get back up and running.
WPMU Resource Basics
Each site hosted by WPMU starts with one GB of dedicated memory, one vCPU, 10 GB SSD storage, one TB bandwidth, and 20K monthly visits. The chart below details specific resource increases across different service tiers.
If this is your first WordPress site, stick with the Bronze tier. If you find yourself adding more images, video and interactive content consider bumping up to Silver. Gold and Platinum probably aren't necessary until you've established your brand and are running multiple WordPress sites simultaneously.
WPMU Security
This WordPress platform provides built-in security features including:
Layered site protection against hackers
Secure cloud backups
Advanced 2-factor authentication to protect passwords and mobile devices
Automated updates to ensure all software is up-to-date
Reports, logs, and security scans to identify potentially suspicious behavior
WPMU Marketing
WPMU also offers value-added marketing functions, such as:
The Hustle pop-up builder with +1000 web app integration
SEO best practices guide
Analytics and trend reports to help track your site growth
Social tools to help visitors post and share your content
WPMU Support
Get great support from WPMU with:
24/7 expert live support
Live chat
In-depth forums to answer more detailed questions
Personalized email replies
Detailed feature documentation
Video tutorials for common functions
WPMU Optimization
Optimize your WPMU site with tools including:
Award-winning image compression to help reduce page complexity
Minification magic designed to enhance site performance
Best-of-breed caching that limits unnecessary asset loading
Regular performance and uptime reports to help identify potential problems
WPMU Dev Site Management
WPMU Dev's streamlined site management makes it easy to find what you're looking for and tweak site settings — all in one place. The Hub dashboard allows you to manage multiple sites, plugins, and features.
In addition to managing individual plugins, security features, performance metrics, uptime data, and SEO reports, The Hub also lets you easily configure multiple sites individually for maximum performance.
WPMU Dev Featured Plugins
WPMU Dev provides eight plugins to choose from. Here's what you need to know about each superhero-themed software tool
Smush Pro
Smush Pro optimizes all the images added to your site with a single click. Enhance the quality of all your photos and fix your Google PageSpeed with one of the best image optimizers WordPress has to offer.
Smush Pro includes:
Super Smush - an advanced compression algorithm that reduces image size by 2x without dropping any visual quality.
Original image backups - storage for original images, making it easy to restore full quality images at any time.
Bulk optimization of large images - allows you to save space on your servers by optimizing larger images with the one-click bulk smush wizard.
Smush unlimited images with a click - optimize unlimited images and continue to smush images to have them upload in the future automatically.
Extremely fast 45 point image CDN - allows you to serve your images from 45 locations around the world to provide each visitor a fast-loading experience.
Automatic resize and scale - properly sizes images, as recommended by Google, so they correctly fit in the container.
Hummingbird Pro
Hummingbird Pro optimizes your site to help improve loading speeds. The Hummingbird utility belt reduces site lag by using file compression, asset optimization, complete caching, Cloudflare integration and continuous performance monitoring.
Hummingbird Pro includes:
Performance reports - scans your site to make recommendations on performance improvements.
Asset optimization - improves page speed by minifying, combining, optimizing and positioning files.
Gzip compression - compresses HTML, Javascript and Style Sheets to reduce site load time.
Complete cache suite - speeds up page load time with full-page, browser, RSS and Gravatar cache.
Cloudflare cache-control - includes quick controls for Cloudflare Browser Cache.
Hosted file optimization - creates faster performance with WPMU's large-scale CDN.
Image optimization - allows you to compress and optimize images with Smush Pro integration.
Uptime monitoring - monitors your website's response time and downtime.
Hub security manager - monitors security issues, updates and backups.
Defender Pro
Defender Pro keeps your site safe from hackers by monitoring and scanning for problems — and letting you know immediately if something goes wrong.
Defender Pro includes:
Bulk force lockout - limits login attempts to block hackers.
File change detection - scans plugins, themes and WordPress core files for changes in the code.
404 lockout - stops bots from scanning for vulnerabilities.
Audit logs - keeps detailed logs of all user actions.
Email notifications - customized reports and automatic email notifications.
IP lockout - triggers times or permanent site bans with IP controls.
Security key updater - adds more protection by changing security keys on a schedule.
Automated scans - keeps an eye on your site with regular automated scans.
Blacklist monitoring - warns you if your site is flagged as unsafe.
2-factor authentication - improves access security by requiring a one-time code in addition to password and login details.
"Remember Me" settings - set how long the "remember me" option allows users to stay logged in.
Whitelist IP - lockout rules identify whitelisted sites to minimize attack volumes and prevent administrators from losing access.
Security Tweaks - lets you customize your site's security posture
Hub Security Manager - monitors security issues, updates, and backups from the Hub.
Snapshot backups - includes 10 GB of cloud storage, plus automated snapshot backups.
Hustle Pro
Hustle Pro helps you get more subscribers to your site. This plugin helps you set up email opt-ins, slide-ins, pop-ups, and social sharing. With Hustle Pro you can easily customize site marketing features including colors, layout and drop shadows with multiple design settings.
Hustle Pro includes:
AWeber Affordable & Flexible - email marketing service provider that includes email templates and tools.
CampaignMonitor Luxury High-End Provider - the industry-leading email marketing platform for brands.
MailChimp Lists & Groups - all-in-one email platform that will connect you with customers and make your site stand out.
Constant Contact Business Marketing - allows you to have all of your marketing content in one place — including emails, websites and social ads.
GetResponse Easy Email Marketing - free marketing software that helps you grow your audience, promote services, and sells products.
Sendy Self-hosted Email Service - self-hosted email newsletter application that allows you to send and track your emails.
Infusionsoft Small Business - email marketing platform for small businesses.
Mad Mimi When You Want Simple - marketing platform that gives simple ways of creating, sending, sharing and tracking email newsletters online.
Mautic Self-hosted Solution - free and open-source marketing automation platform that offers hosted or self-hosted options.
SendInBlue Co-effective Marketing - a marketing platform that offers email marketing, SMS marketing, marketing animations, and more.
Mailerlite Get Started Free - marketing platform that offers free services.
ActiveCampaign Marketing Animation - a platform that includes email marketing, marketing automation, and CRM tools.
iContact Quickly Built Lists - powerful email marketing for businesses of any size with affordable pricing.
CovertKit Email for Creators - a powerful email service provider that includes Infusionsoft-like capabilities.
Zapier +1000 integrations - moves info between apps so you can focus on the most important work.
SendGrid Cloud-based Delivery - cloud-based email delivery infrastructure that gives you complete control over all your emails.
e-Newsletter WordPress Plugin - plugins you can add to your Wordpress dashboard to assist in email marketing.
Forminator Pro
Forminator Pro gives you more marketing options with contact forms, surveys, interactive polls and "no wrong answer" Facebook quizzes. Forminator makes your site more interactive with an easy drag-and-drop builder.
Forminator Pro includes:
Forms - drag and drop custom forms with as many fields as you wish.
Polls - interactive polls to get users opinions.
Quizzes - quizzes for visitors to take and share on social media.
Calculations - builds registration forms, order forms, or informational calculators.
Payments - includes SCA compliant Stripe and PayPal with variable and fixed payment options.
Conditions - uses conditional logic to create forms based on users' responses.
SmartCrawl Pro
SmartCrawl Pro boosts your PageRank by driving more traffic to your site. This plugin provides one-click setup, keyword auto-link, a sitemap generator, improved social sharing, content analyzer, and regular site scans and reports.
SmartCrawl Pro also includes:
SEO checkups - schedule checkups to scan, analyze and send SEO reports.
Title & Meta - customizes titles and description displays on search pages.
Social Power Up - connects to social accounts to get full-credit from shared content.
Page Analyzer - sets up with one-click scan, analyze and activate.
Automatic Linking - links keywords to similar posts and page content.
301 Redirect - redirect traffic from one URL to another.
Moz Integration - syncs Moz reports with comparison analysis to help manage SEO.
Import/Export - move SmartCrawl settings to any site for faster setup.
Hub SEO - offers an SEO overview of all your sites in the Hub.
Snapshot Pro
Snapshot Pro offers backup protection with a simple one-click restoration.
Snapshot Pro includes:
Scheduled backups - schedules automated backups or run Snapshot before changing a line of code.
Direct to Cloud - allows you to backup to your local server.
Finetune Controls - you can backup your entire site or use the file selector to choose specific files to backup.
Time travel - allows you to browse and restore snapshots from the WordPress dashboard.
Branda Pro
Branda Pro allows you to add branding to your footer, login page, dashboard, system emails, and menus.
Branda Pro includes:
Login screen - spice up your login screen with a makeover.
Favicon - custom favicons across the entire network.
Logo Replace - replace the WordPress logo with your own.
Coming soon - maintenance mode pages.
Dashboard color selector - change the dashboard to your brand's colors.
Text replace - customize WordPress branding.
CSS customizer - custom CSS fields allow for quick tweaking.
Dashboard feed - place relevant content on your dashboard feed.
Admin bar - add custom menus to the admin bar.
Tooltips - write your own tooltips and admin messages.
System emails - rebrand emails with custom HTML and SMTP.
Import/export - move your settings to any site.
Final Word
WPMU brands itself as the all-in-one "superhero" of WordPress design, marketing, security and performance. With its own league of super-powered plugins, super-fast content delivery networks, and super-strong security solutions, WPMU is a force to be reckoned with.