Apple is known for its elaborate product announcements. The PR buzz usually starts several weeks before the official product launch date, and customers also begin to share their excitement on social media about the rumored product features.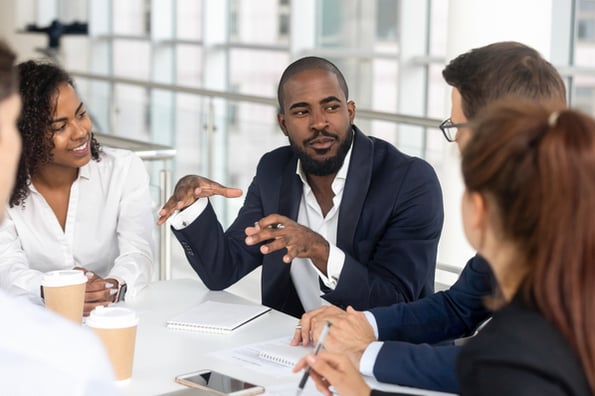 The same was true when Apple released Yosemite, the latest computer operating system. The Verge labeled the platform as "a collection of smart, small changes," and Ars Technica called it "a pleasant upgrade." Yosemite introduced a new user interface, emphasizing flat graphic design with light and dark color schemes.
This new design inspired web designers to create similar-looking WordPress themes. Thus, Yosemite was born—a modern theme for bloggers to engage their website visitors. With this theme, you can easily customize your site with shortcodes, add breadcrumb navigation, and integrate the theme with third-party plugins to expand the functionality of your WordPress website.
In this post, we'll highlight the key features of the Yosemite WordPress theme.
What is Yosemite?
Yosemite is a WordPress theme inspired by Apple's Yosemite OS X design. This clean yet elegant theme is the perfect choice for lifestyle, fashion, or travel blogs. The theme is compatible with all the latest browsers and responsive on desktop and mobile screens.
Source: MyThemeShop
Key Features of the Yosemite Theme
You need a versatile theme to help you maintain your visitors' attention. Yosemite is a professional theme with a clean interface to keep visitors engaged. Below are a few key features of the theme.
Theme Design
Yosemite is a simple and modern theme for your blog. The color picker gives you unlimited hues to coordinate your site with your brand. You can go beyond the traditional fonts because Yosemite integrates with Google Fonts to offer you more than 630 fonts to choose from. Plus, you can give your visitors a dynamic site experience with the parallax scrolling feature.
Source: MyThemeShop
Customization
Yosemite is a highly customizable theme to fit your brand's style. With just a few clicks, the Options Panel lets you control and configure every aspect of your theme. Yosemite supports child theme, so you can build your own unique theme using Yosemite as a template. There's also the option to use shortcodes to easily build your pages and add features to your website.
Source: MyThemeShop
Optimization
Optimizing your website helps visitors find and engage with your content. With easy-to-read fonts, your visitors won't have to strain their eyes to read your latest blog post. More people sticking around to read your content means lower bounce rates for your site. You also can help visitors navigate your site better with breadcrumbs. That way, visitors know exactly where to locate the content they're looking for.
Source: MyThemeShop
Plugin Compatibility
The theme is compatible with most third-party plugins. For example, WP Subscribe is a subscription plugin to build your email list and drive repeat visitors to your website. The WP Review Pro plugin lets you add reviews to your site, so visitors can rate your posts on a star-rating system. And to help with your site navigation, WP Mega Menu comes with advanced menu options, like animated menu items and tabbed submenus with images.
Source: MyThemeShop
Support
Need some help? The Yosemite theme offers three types of support: forums, tutorials, and documentation. Support forums serve as the primary method to get your questions answered from expert staff and community members. The video tutorials offer detailed examples of how to design your website. Also, the documentation provides step-by-step instructions on how to add specific features.
Apple's products continue to inspire new innovations beyond their brand. Yosemite theme mimics the operating system with a sleek design and engaging features. You can build your own custom website with shortcodes, direct visitors to the right pages with breadcrumbs, and add a star-rating system with a plugin. Build a website that generates buzz for your brand.