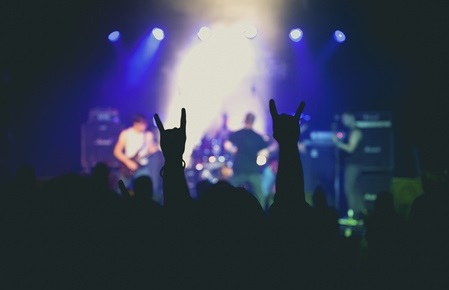 Over the past two years, LinkedIn has quickly evolved from a cocktail party for recruiters and job seekers to something much more substantial: an epicenter for content -- particularly branded content.
LinkedIn's evolution began in May 2012 with the acquisition of SlideShare, and it continued with the purchase of news-reader app Pulse. And last year, the social network got into the original content game with the launch of the LinkedIn Influencer Program, which features posts from the likes of Richard Branson and Suze Orman.
All of those moves have turned LinkedIn into a place where people come to consume professional content. That's been great news for brands, since it's given them a new audience to reach with their content, via their Company Pages on LinkedIn. Let's look at eight that are capitalizing on the opportunity and rocking it -- I think you might be surprised to find that both B2B and B2C companies are working to get the most out of their pages.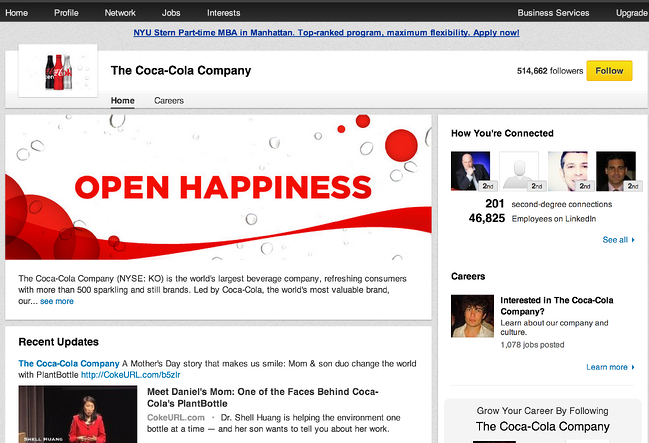 Coca-Cola's LinkedIn Page regularly shares content from Coca-Cola Journey, the company's digital magazine that attracted over 13 million readers last year. Though two-thirds of Journey's audience is in the 18-35 year-old demographic -- with the largest subsegment 18-25 -- they see a lot of interaction from the company's 514,562 followers on LinkedIn.
"LinkedIn is a huge traffic driver for us," explains Journey Co-Managing Editor Jay Moye. "That's obviously a different audience. It's a professional audience. It's professional social network versus more of a social network. We see great clickthrough rates on story links that we publish on LinkedIn. The percentage of clickthroughs is markedly higher than it is on Facebook, and to a degree, Twitter."
Moye and the Coca-Cola team choose which content to share on LinkedIn with that professional audience in mind.
"You'll see more consumer-focused content go up on our Facebook page," explains Moye, "whereas you'll see more business innovation, jobs, workplace stuff go up on LinkedIn. That's kind of a no-brainer. It's obviously an older, more professional audience on LinkedIn."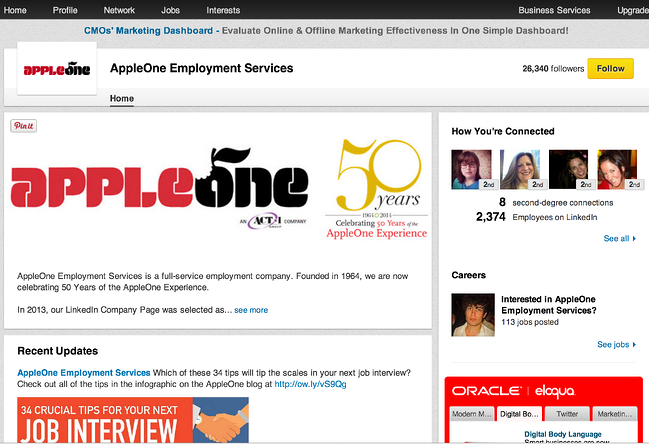 As an employment agency, AppleOne could simply push their job openings on LinkedIn and call it a day. Instead, they share awesome advice for job seekers, and all of their posts feature some sort of meme-like image that grabs your attention. Sometimes, a little Photoshop goes a long way.
Mashable made LinkedIn's list of the Best LinkedIn Company Pages of 2013 (which was presented, of course, in a SlideShare) and it's easy to see why. Mashable has tons of potential content to share, but on LinkedIn, they primarily dish out business and productivity tips, such as "How to Succeed at Business Without Becoming a Workaholic."
Their social media-focused content generates a lot of engagement, too; "If 'House of Cards' Characters Used LinkedIn," for example, hits all the right notes.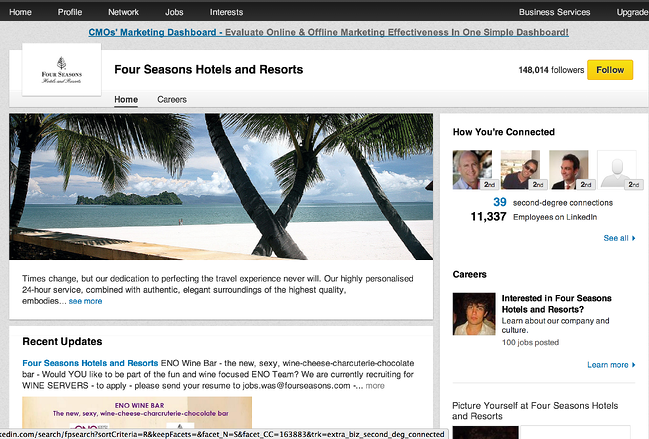 The purpose of the Four Seasons Hotels and Resorts LinkedIn Page seems to be to make me really regret studying writing in college instead of studying hotel and restaurant management. Yes, Four Seasons, I do wish that I could work at your sexy new wine, cheese, and chocolate bar on the beach.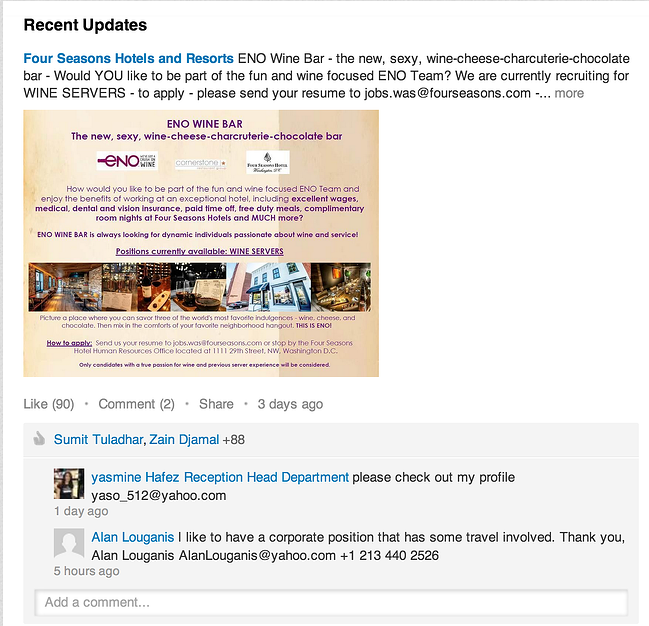 Overall, the Four Seasons goal on LinkedIn is pretty obvious: Make the hotel chain look both like a company that you'd like to work for, and a place you want to stay. They achieve the latter goal with videos like this preview of their new Private Jet service.
Warning: This video might compel you to rob a bank.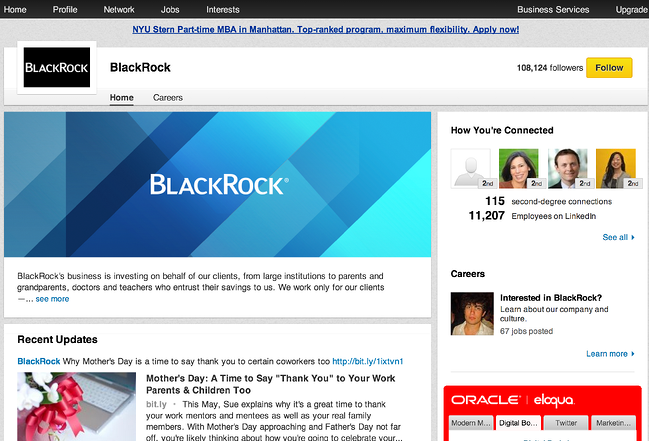 At a LinkedIn conference last year, Eileen Loustau, BlackRock's Global Director of Social Media, estimated that LinkedIn was driving $17-18 million dollars of revenue for the financial investment company. That's because of the sophisticated pieces of investment advice that BlackRock shares on their LinkedIn Page, such as "Your Core Portfolio: The Case for ETFs."
"We sometimes call it chapter four," Loustau said of the investment company's strategy and skipping the basics and focusing on more complex content.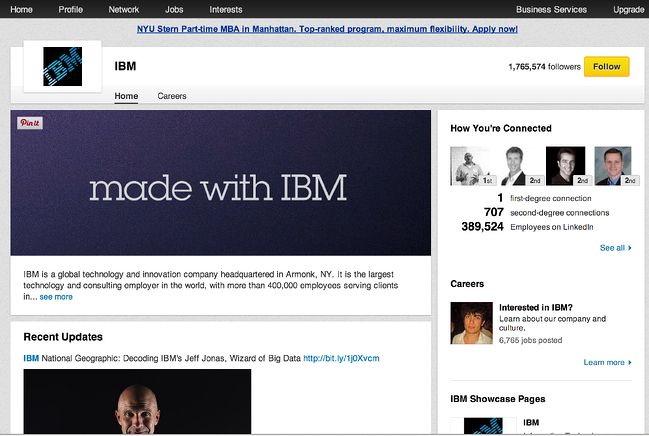 In 2012, IBM topped the LinkedIn rankings with 1.8 million interactions, and they haven't slowed down since. They've added nearly a million followers, and over 1.75 million people now subscribe to the company's updates. The technology giant shares a nice mix of stories from around the web and their own content hub; this past week, for example, they shared both this National Geographic feature about IBM's Wizard of Big Data, as well as this incredible film that the company created, "A Boy and His Atom: The World's Smallest Movie."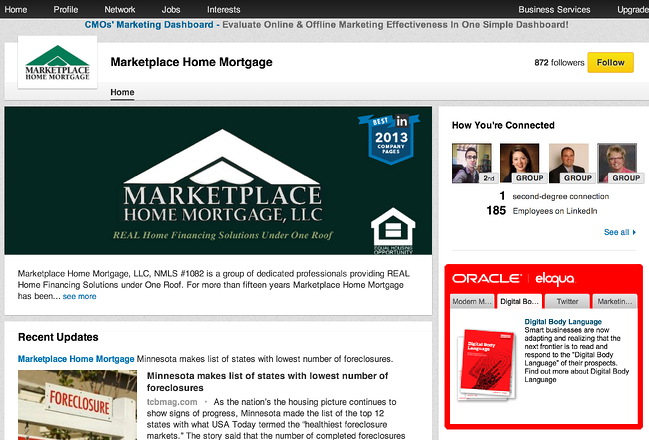 Despite having just 872 followers, Marketplace Home Mortgage made LinkedIn's list of best company pages of 2013. Why? Because the relatively small company does a great job of curating useful and interesting content for home buyers, and curating it with strong hooks -- evidence that small businesses can excel on LinkedIn, too.
Hewlett-Packard rocks LinkedIn with a pretty fascinating and diverse array of content: thought leadership, big data analysis, and even memes.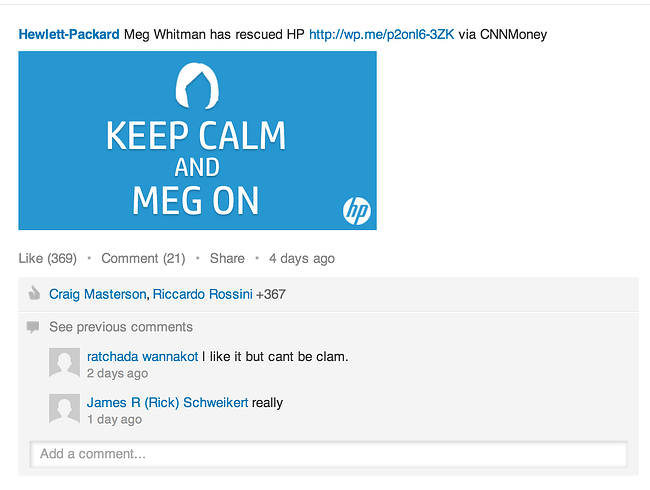 Their posts consistently draw hundreds of interactions from their 1.6 million-plus followers, and their Career tab is chock-full of videos and testimonials from current employees. This is LinkedIn done right.