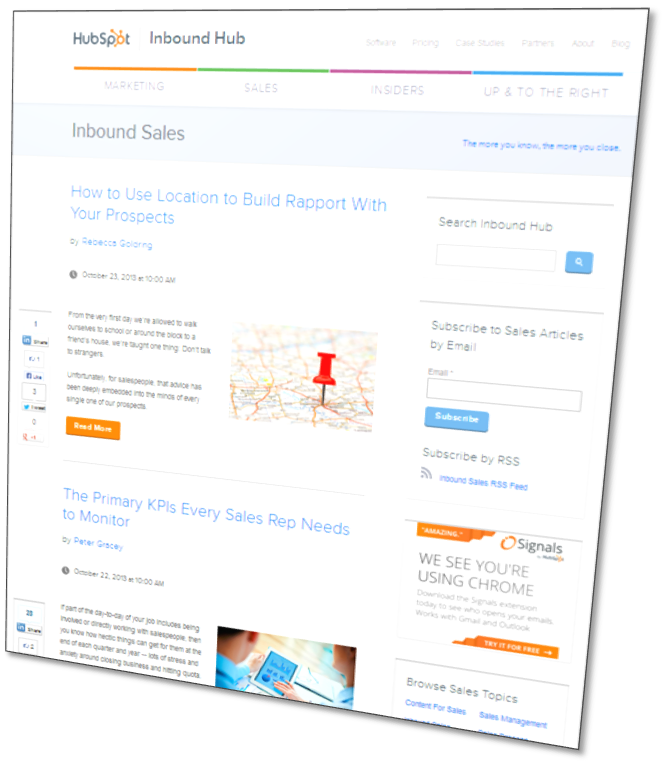 Join our community of sales professionals and thought-leaders and subscribe to Inbound Hub's Sales articles to receive great sales content delivered right to your inbox.
Inbound Hub's sales articles cover everything you need to become a sales master. Get in-depth articles from top thought-leaders such as Mark Roberge and Jill Konrath, amusing posts to help you get through a long day, and roundups of the best daily sales content on the web.
When you subscribe, you'll get articles such as:
Inbound Selling: The Future of Sales
How to Use Commonality to Connect with Prospects
10 Ways to Blow Your Next Commission Check
Using Buyer Context to Determine When to Contact a Lead
Complete the Form to Subscribe by Email Today
Or subscribe via RSS.