The "about" page is typically an afterthought. While designers, copywriters, and CEOs might spend weeks agonizing over what information and pictures are included on your homepage, they rarely consider what elements other than a short description should be included in the "about us" section of the agency's website. They simply pop in some copy and press publish.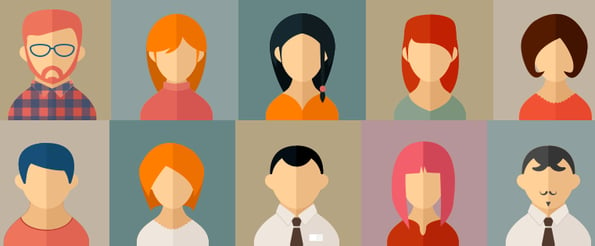 This often leads to confusing, self-indulgent information that tells potential clients very little and can even alienate you from the people you want to hire you.
I reviewed hundreds of agency websites to see how firms are using this digital real estate to spark the interest of prospects, and I found a few common problems:
No target audience in mind: I couldn't tell if I should hire the agency, apply for a job, or call them for a quote for an article. Prospects, job seekers, and journalists have vastly different needs. Define who you are writing for, and consider creating additional pages for the other audiences who visit your site.
Too many irrelevant details: You might be proud of your growing agency, but most people will find it unnecessary to learn about every new office you've had in the past 10 years. Unless the information is relevant to who your agency is now and how it operates, leave the small details to your Wikipedia page.
Confusing copy: Some "about us" pages contained less than three sentences. Others covered every possible detail. One was written in some type of poem-hybrid, while another included a motivational quote from the agency owner. There was no structure, no story, and everything was given equal emphasis.
As more and more clients turn to managing their own searches for agencies and researching potential partners online, it will become increasingly important that an agency's digital presence reflects who it is, what it does, how it does it, and who it does it for. This informations helps clients get to know your agency during the research phase and connect what you do to solving her brand's needs.
And the perfect place to start is with your "about us" page.
14 Ideas for Creating an 'About Us' Page
During this informal research, I found a few key elements that agencies could include on their own sites to increase their credibility and likeability, start a conversation with prospects, and help potential clients self-qualify. If you want to connect with potential clients, consider improving your "about" page with a combination of these impactful elements:
Avoid jargon.
Writing full of overly embellished phrases, complicated constructions, and marketing buzzwords will only leave a prospect confused and irritated. If you can't communicate clearly the who, what, and how of your company, few prospects will want to hand over their own client messaging.
Argonaut's "about" page copy is clear and straightforward, while also expressing the type of work it wants to do and the type of clients it wants to work with.
Magnetic's focus on experiential design could result in copy full of industry-specific terminology, but instead, it details what it does with examples and simple language. It's perfectly approachable.
Speak directly to potential clients.
Yes, your "about" page should be about you. But more specifically, it should be about what you can do for your clients. People care about their own problems -- that's why they are hiring an agency.
Square 2 Marketing's "about" page specifically addresses potential clients, making it clear that it is solely focused on getting measurable results.
Make it easy to get in touch with the right person.
Everyone knows that info@ email addresses are where spam goes to die. And picking up the phone? That's a little forward, don't you think? If your "about" page is written for prospects, be sure to include a way to contact the CEO or new business director.
Envy's "about" page ends with the picture of the agency's executive director and a short form that provides the agency enough information for them to qualify the inquiry, and it gives the prospect an easy and personable way to get in touch.
10up outlines what it does and how it does it and then specifically tells the prospect what it wants her to do -- hire the firm. The form asks questions on what the timing of the start of the project would be and how the person heard about the firm.
List the problems you specifically solve.
"We're an independent, full-service, integrated agency full of innovators who think differently and solve business problems."
This statement sums up what many agencies say on their "about" pages. And it doesn't tell prospects much about whether or not you are the right firm for their specific business.
Instead, ask questions or specifically outline what types of companies are the right "fit" for a partnership.
Imagine Business Development does this by describing who it works with (small- and mid-marketing B2B companies), the size of the company ($5-$100 million), the wants of the business (fast growth), and the pain points its clients have faced.
Reveal what is important to your people.
What values are important to your firm? What causes or issues bring your staff together? While clients are first and foremost concerned about how well you can solve their problems, they might also find it inspiring to partner with a firm that wants to make an impact beyond a campaign launch. People hire people, and people are drawn together by shared visions and passions.
Wongdoody highlights its Women in Advertising scholarship, showing its commitment to educating more female creative leaders.
Dalton Agency has an entire section under its "about" page dedicated to its work with non-profits.
Include testimonials from clients.
Potential clients want to know what it will be like to work with. If they can envision themselves in the place of your previous clients, you've just made it one step further in the sales process. By including testimonials from individuals with a similar job title or someone who expresses a common pain point or desire, people will be much more likely to believe you are the right agency for them.
JUXT's "about" page features a quote from the vice president of marketing at Clear Channel.
Highlight your focus.
Clients want industry expertise. It's important that a marketing partner understand a client's business, industry best practices, and important trends. If you have a strong positioning statement and have defined "who" you provide your services for, explicitly state this. Consider also linking to relevant case studies highlighting the success you've have in these industries or for this specific type of brand.
Weidert Group has a why us? page that details the company's expertise in B2B while also defining the industries that it has experience in.
Sylvain Labs discusses its approach and view on innovation and product launches.
Show off your culture.
Agencies -- with their beer taps, quirky creatives, and passion for all things marketing -- are inspiring and charming to clients, especially those who work in more traditional companies. By highlighting your fun culture, a client can better understand what the experience of working with your firm will be like.
Red Door Interactive highlights its 100% jerk free staff and showcases pictures of its offices, team events, and silly moments.
Tell a story.
Stories help us understand where we've been and where we are going -- the latter which should lead to your agency. By telling a story about why your agency was created, how it has evolved, and how it sees the larger marketing challenges all brands are facing is more memorable and influential than a simple fact sheet.
Impact Branding & Design highlights how marketing has changed and why its approach is relevant for the way consumers interact with and buy from brands today.
Include a call-to-action.
How can prospects get to know your agency better? What knowledge and insights can you provide outside of marketing services?
Consider adding a CTA that lets prospects keep in touch even if they are not ready to begin working with a marketing agency.
Head includes a sign-up CTA for its newsletter. You could include links to your social media accounts, a CTA to a in-depth ebook, or a fact sheet download.
Reveal who makes the decisions.
Prospects are not going to care who your junior designer is. They care about the executive team -- the people who will be pitching them, who they will be discussing terms and plans with, and the ones they are signing the contract with. They want to know who is responsible for the company.
Olson showcases its core executive team and links to each person's LinkedIn profile so that prospects can research the background of the executives, find out what mutual connections they might have, read endorsements, and find previously published articles.
Promote your previous clients.
Publishing your entire list of previous clients is unnecessary. But a selected list of top-tier brands will interest prospects and add to your credibility.
ODD highlights brands it has worked with, but it goes a step further by linking each of the logos to a quote from an executive at the brand.
Show off your accolades.
Creative awards -- while some people think they are irrelevant -- help to confirm that your agency places high value on its creative work and its "product" has been peer reviewed and validated. It's just one more symbol of credibility that will increase the initial trust with a prospect. If you don't have awards, then list the effectiveness of your past work or the ROI clients have seen.
Muhtayzik Hoffer highlights some recent awards with its own branding elements.
Use your content to increase credibility.
If you are guest blogging or are proactively pitching media, consider adding a recent news section to your "about" page. Content from your executives will give your agency a voice and a personality, and it will provide the prospect with an idea of your perspective on the industry. Placements in well-respected, industry publications continue to add to your credibility.
George P. Johnson lists recent agency news, press mentions, and byline articles on its "about us" page.