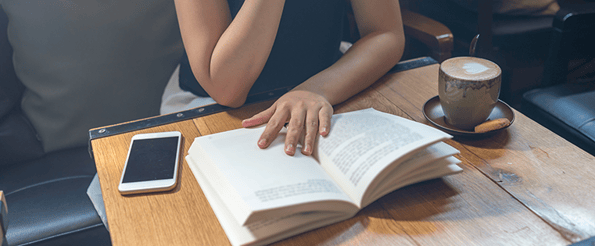 Marketing communications agencies use various industry terms to describe their services and create market differentiation. Some are fairly generic, e.g., full service, social media, and digital. Some go beyond generic to be media specialists in mobile, video, or SEM. Others smartly concentrate on specific demographics such as millennials or hit client categories such as healthcare and financial services.
But in the past few years, we've seen an increase in agencies that define their agency by saying they are experts in the art of "storytelling." The idea is that brand storytelling creates a closer bond between the product/service and the consumer, and it goes further by offering a strategic platform for digital, social, and even TV advertising.
Now, some industry pundits think this term is overused. But I don't agree with this. Like so many agency descriptors, I think that what can help an agency stand out from this pack is how they talk about a term, not the specific word they use.
To get a better understanding of how the offer of storytelling services works in agencylandia, I spoke with Michael Donahue who recently left a 20-plus year career studying every square inch of the advertising world as the EVP of the American Association of Advertising Agencies. Prior to the 4A's, Donahue was a management director at Saatchi & Saatchi New York and the famed Dancer Fitzgerald Sample.
Levitan: Marketing agencies are always looking for a distinctive way to describe their services. Today, many agencies say they are experts at the art of storytelling. Is this a good idea?
Donahue: It is a term that many agencies use but is rarely presented in a distinctive way. When somebody first decided that storytelling is a critical element of advertising, everybody said, "Wow! That's a great insight." Now everybody talks about it, so there's no differentiation. The key thing is you can talk about storytelling, but you better differentiate.
I'll tell you the best differentiation I see right now is from Co:Collective. Its CEO Rosemarie Ryan has taken storytelling to another level. Rosemarie calls it StoryDoing. What that means is that it's all well and good to tell stories, but your stories better encourage action. It can be any kind of action. For example: Secret's "Mean Stinks" campaign says, "You're not going to smell," but it also says that we are adopting teenage bullying as a cause. The action is in the cause.
Should storytelling as an agency descriptor be avoided? My fear is that it's an overused term.
Donahue: You used the word "overused." Absolutely not. In reality, when you define stories broadly enough, every agency is telling stories.
If I were to position an agency, I wouldn't call it a story agency. I would call it an experience agency. The best stories are always about either observing and talking about experiences or more importantly, creating experiences. The thing about experiences is that they are inherently collaborative, which is where so much successful stuff is going these days.
"Active marketing" is another approach to defining storytelling. The storytelling experience is inherently active. Activation has become a really big deal on the marketer side. In fact, The Promotion Marketing Association changed its name to the Brand Activation Association a few years ago. They're not thinking about experiences. The thing you have to worry about "active" is that, as they say on the marketer's side now, "brand activation" tends to be very sales-driven, not experience-driven.
Even if an agency uses storytelling as a positioning, they must find a unique way to say they offer their own storytelling "secret sauce."
Are the best stories, and this may be a false distinction, rational or emotional?
Donahue: Emotional -- very much emotional. We now have the biggest marketers in the world recognizing that they have to understand emotional response to advertising because that's the first response. Even Proctor & Gamble, which is about as rational and response-focused as anybody, is now requiring some sort of an emotional quote. Isn't it interesting that Jim Stengel, P&G's global marketing officer, came up with the idea of "purpose branding"? He wasn't just meaning functional purpose.
Is there any form of research that agencies should be doing to tap into and define the emotional hook?
Donahue: The most important thing is to go out and watch what consumers do. If you're watching what people do, and you combine that with what they say and mean, you can get at something that you can make a really good story about that refutes a negative belief or reinforces a positive belief.
You better understand the total experience, not just what people say in research.
Maybe "total experience" is the definition that we can use to wrap-up storytelling.
Donahue: Yeah. I like that. It's a total experience really. That's what it's all about. In fact, our new world of big data will help us understand how consumers are responding and then doing in the real world in real time.