When you work in the marketing field, you have two primary career paths in which you can focus your energy and creativity. In general, marketers find themselves either working in the marketing department for a brand or working in a marketing agency.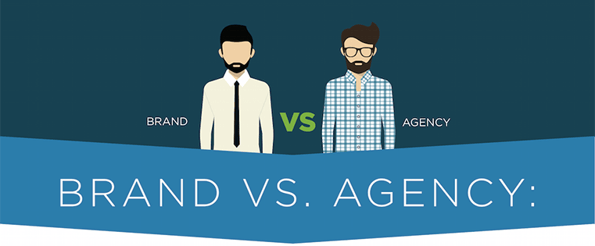 But what are the differences between these two career paths, and would you be happier making the switch from one to the other?
Agency-Side vs. Client-Side Marketing: Which Should You Choose?
When deciding on a future career path, it is important to know what focus will be the right path for you. How creative are you? What work environment are you looking for? Where is the place you can thrive that gives the opportunities you desire? Marketing for an agency is a different job than marketing for a client, so it is important to know what type of work to expect during your experience at a firm.
Regardless of if you are starting out and do not yet know what suits you or if you are thinking about transitioning from agency-side to client-side, or vice versa, make sure the firm's structure aligns with your goals.
This infographic from ProofHQ, a Workfront company, examines five primary areas of interest to marketers like creativity, workload, pace, income and career opportunities and what the differences are between working for a brand and working for an agency.
Consider the pros and cons of each, and you'll be on your way to selecting the career path that is right for you.