When it comes to fostering strong client relationships, understanding the client's experience is key. But some agencies may not be paying enough attention to the right details.
While most agencies are adept at digging into their clients' customer experiences, very few agencies take the time to fully understand the customer experience of their own consumers: their clients. And this lack of attention could be seriously hurting client relationships.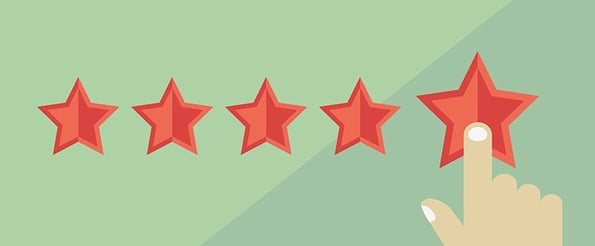 Agencies who invest the time and effort to better understand their clients' experience can uncover important insights: How do your clients truly feel about your agency's services and team? Are they happy with your agency's culture? What do they think about your reputation?
Armed with this understanding, agency leadership can form action plans to address issues before they have a negative impact. At Hallway Talk, we describe this process as "Let the Truth be Told" -- and we see it as the first step to client retention and agency growth.
Here are four strategies you can use to get a complete understanding of what clients' truly think about working with your agency:
Four Ways

To Future-Proof

Client Relationships
1) Schedule regular pulse checks with your team, and leverage their direct knowledge of specific client relationships.
It's easy for agency management to become distanced from day-to-day happenings and the overall status of any client relationship. After all, on any given day there may be dozens (or more) of back and forth exchanges between your team and the client.
Implement a regular "data download" meeting where your team congregates to share their thoughts on the status of each client relationship they're involved in. Nobody knows your agency's clients better than the teams working directly with them everyday, so this meeting is a unique opportunity to identify any potential issues with your overall client experience.
Encourage an open, honest, and non-judgmental atmosphere in these meetings. The goal is for agency management to better understand what's really happening with the client relationship so that plans can be made to sustain or improve the situation.
2) Designate a client ambassador to keep tabs on relationships.
Assign a senior member of your team to take on the responsibility of monitoring client satisfaction levels. This client ambassador can help build a clear picture of client relationships by engaging clients in one-on-one conversations throughout the year.
This team member can set the benchmarks, measure success, and keep the rest of the team updated on how your agency's client experience is performing. They can also serve as a sounding board for clients to reach out and resolve nagging issues before they negatively impact your relationship.
3) Conduct a regular qualitative survey to measure client satisfaction.
Have someone on your staff periodically conduct brief interviews with clients to determine their satisfaction level with the agency.
Spend time carefully crafting the interview discussion guide so that it reveals meaningful and actionable insights. Be sure questions are open-ended and thought-provoking so clients open up and express their true feelings.
If your agency doesn't currently have the bandwidth for a full qualitative survey, don't just ignore client feedback altogether. Sometimes the only option agency resources will allow is a simple quantitative survey, such as a follow-up email form asking clients to numerically rate various aspects of your services.
Typically these surveys are sent out at the end of a project or a few times a year. If that's all you can manage, then by all means, do it -- but make sure you get the most out of it. Include a write-in area where clients can give open-ended responses and comments in their own words.
4) Bring in a qualified third-party resource to conduct a thorough client review.
If you feel like your clients are holding back or unwilling to fully open up when your agency solicits feedback, it may be time to bring in a third party to help evaluate the health of your relationships.
In our work at Hallway Talk, we've found that a confidential third party effectively encourages clients to provide insights about their relationship with an agency. In a third party interview, clients are more compelled to share things they don't or won't share with the agency directly.
Investing in a third party evaluation also signals to your clients that you're determined to optimize your agency's client experience, and you're committed to keeping their business long term.
Don't just solicit feedback -- Act on it
Understanding how your clients perceive your agency is necessary to build long-term relationships that last. Once your agency has made the effort to audit your client relationships, it's important to close the loop with your clients. Acknowledge their specific concerns, and let them know what changes you plan to make (and what changes you don't plan to make). The feedback process is a big step toward client satisfaction and agency growth.