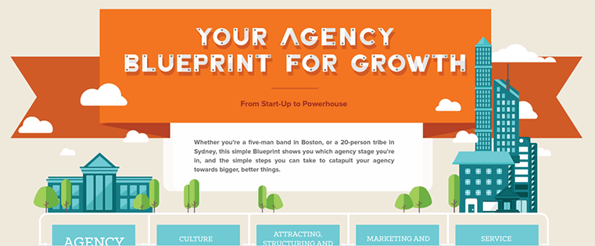 An agency that doesn't want to grow is like a sports team that doesn't want to win -- simply put, nonexistent. And even if you're #1, there's no ceiling on success.
But how do you actually grow? As with most questions, there isn't one straight answer: it depends.
It mostly comes down to where you currently are in your agency growth journey. Are you a startup agency, running down every opportunity and trying to establish your name? Are you an established agency with solid processes, a strong positioning, and a strong bench of clients? Or do you run an agency powerhouse that is consistently winning new business and working to shake up the industry?
Whichever stage you are in, there's a blueprint for growth. And we've put together a handy infographic to help you visualize how to achieve it. Check it out: