In 2010, Gap proudly released its new logo -- the result of months of work and $100 million.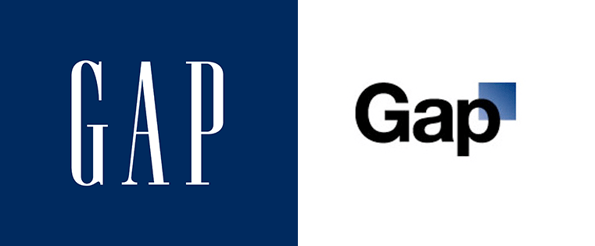 The reaction to the company's new look was shocking to executives: Designers, fans of the brand, the media, and pretty much anyone with a social media account or blog lambasted the company for not only the horrible design of the new logo but also the brand's next move -- to then crowdsource logo ideas from the public.
The hated rebranding only stuck around for a total of six days before Gap reverted back to its iconic look.
This is just one example of a rebranding gone wrong as highlighted in the below infographic from Made by Oomph!. To learn more about the best -- and worst -- rebrandings of all time, check out the below image.