People make mistakes. (We're only human, after all.)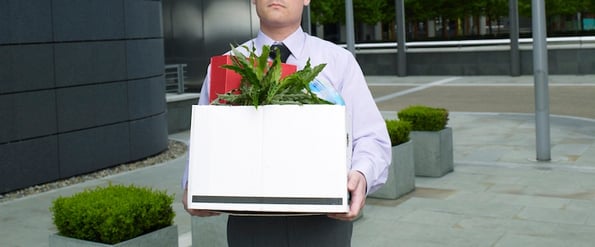 And while many missteps can be forgiven and forgotten with a sincere apology, others tend to have more residual consequences. Celebrities in the public eye have become used to the latter.
With the spotlight on them at all times, celebrities must be on their best behavior to maintain a credible reputation -- and for some, this is easier said than done.
Below you'll find 10 examples of times when celebrities behaved badly ... and lost their endorsement deals as a result.
10 Celebrities That Got Dumped By Brands
1) Donald Trump
Source: Perez Hilton
Oh how the tables have turned for Donald Trump …

While the 2016 Republican presidential candidate is known for firing people rather ruthlessly, it seems that brands are making the decision to let him go as a result of his recent controversial immigration comments.

Who has dumped Donald exactly? Univision, Televisa, Farouk Systems, NBCUniversal, Macy's, and NASCAR (so far).
2) Whoopi Goldberg
Source: Reddit
Known for her comedic performances, Whoopi Goldberg was quick to make a few wise cracks at the expense of George Bush during a 2004 Democratic fundraiser.

Unfortunately, the sexual puns didn't settle well with SlimFast, and the weight loss product manufacturer dropped her from its advertisements shortly after.
3) Michael Phelps
Source: SB Nation
Swimming sensation Michael Phelps may be the most decorated Olympian of all time, but that didn't matter much to Kellogg after a photo leaked of him inhaling from a marijuana pipe.

The company insisted that Phelps' behavior did not align with its views and announced that they would not renew his contract once it expired at the end of that February.
4) Lattrel Sprewell
Source: Tumblr
Converse made it very clear that they weren't willing to reward bad behavior after dropping Lattrel Sprewell back in 1997.

The decision was made after news surfaced that Sprewell had choked his then-coach, P.J. Carlesimo, during a heated practice session.
5) Lil Wayne
Source: Tumblr
Lil Wayne learned the hard way that you have to be careful what you rap about.

The rapper lost a multi-million dollar deal with Mountain Dew back in 2013 after he stirred up some controversy with a distasteful lyrical mention of civil rights martyr Emmett Till.
6) Lance Armstrong
Source: Tumblr
After news broke about the doping scandal that cost Armstrong his 1999 to 2005 Tour de France titles, he stepped down as chairman of Livestrong, a cancer-fighting charity he founded. Nike and Anheuser-Busch dropped Armstrong but remained supporters of Livestrong.
7) Charlize Theron
Source: Tumblr
After signing a contract with Swiss watchmaker Raymond Weil, actress Charlize Theron found herself in some serious watch drama.

Theron violated the terms of her contract by wearing and being photographed in a Christian Dior watch, resulting in the company suing her for $20 million.
8) Tiger Woods
Source: Adam Sarson
While Tiger Woods seems to have his hands full with endorsement deals today, many brands were singing an entirely different tune back in 2009 when he went public with his marriage infidelity.

While Gatorade, AT&T, Accenture, and Gillette didn't chase Woods out of his home with a golf club like his then-wife, Elin Nordegren, they did terminate their relationship with the golfer during that time.
9) Kate Moss
Source: NYMag
In 2005, model Kate Moss lost not one but three endorsements with Burberry, Chanel, and H&M after a photo surfaced of her doing cocaine.

Since the scandal, Moss has seemingly cleaned up her act and expanded her work with brands such as Kérastase, Mango, and Rimmel.
10) Paula Deen
Source: Gawker
Paula Deen's partners were running for the hills after the infamous "Butter Queen" admitted to using racial slurs in the past.

The severed relationships included big names such as Walmart, Smithfield, Novo Nordisk, QVC, Target, Caesars Entertainment, Whit-Ash Furnishings, and Home Depot.
What's your favorite celebrity endorsement fail? Let us know in the comment section below.