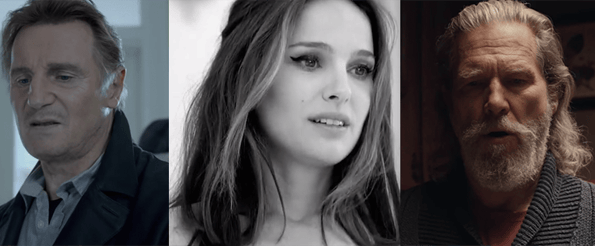 Many brands bet on a bit of star power to increase attention and drive sales.
But it can be a risky move.
The budgets are high -- Pepsi paid $50 million to ink a deal with Beyoncé. And there are casualties. Tiger Woods was dropped as a celebrity endorser by many brands when his marital infidelity became public knowledge.
But the right celebrity-brand marriage can increase sales by 20%. We buy from people we like. And we like, want to emulate, and even trust certain celebrities. They serve as a filter for our daily purchasing decisions.
Nielsen just released its research on the Most-Liked Celebrity Endorsers, which measures both the celebrity's likeability and the memorability of the brand and advertisement. Check out which celebs are pushing products with favorable results:
Liam Neeson
Neeson appeared in one of the best Super Bowl commercials of 2015 promoting Supercell's Clash of the Titans game.
Pierce Brosnan
The below ads is another Super Bowl campaign that featured Brosnan discussing a role in an action adventure film that turns out to be a bit more tame than the actor is prepared for.
Matthew McConaughey
The actor's slow, introspective dialogue in a series of ads for Lincoln Motor Company provided fodder for talk show hosts and content for multiple internet parodies.
Jennifer Garner
Garner joined a growing group of celebs who have appeared in Capital One ads with a series of commercials promoting the company's no blackout dates policy.
J.K. Simmons
The recent recipient of a Oscars statue for Whiplash has appeared as the Professor Nathaniel Burke of the University of Farmers since 2010.
Natalie Portman
For this Dior short film, Portman plays a runaway bride with a thirst for life.
Jim Parsons
The actor behind the beloved Sheldon character in The Big Bang Theory became a spokesperson for Intel in 2014.
Dennis Haysbert
Haysbert's voice has become the voice of Allstate, and it is used to full effect in this ad where a wife questions her husband about why men think they are superior drivers to women.
Sofia Vergara
Vergara is a spokesperson for Diet Pepsi, Cover Girl, State Farm Insurance, Comcast, and a thyroid medication, but her work for Head & Shoulders helped her claim a spot on this Most-Liked Celebrity list.
Jeff Bridges
Bridges promoted Squarespace and his Sleeping Tapes album during a series of ads that premiered around this year's Super Bowl.