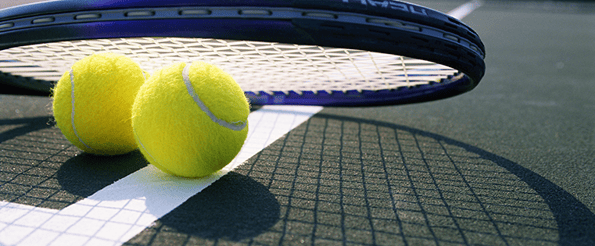 Tickets for the US Open's women's final this past weekend hit a high of $1,500 on StubHub before Serena Williams' devastating loss to the unseeded Italian, Roberta Vinci, after which prices dropped to as little as $62 after her win. Thousands of tennis and even non-tennis fans were cheering on Serena as she would have been the first woman to match Steffi Graf's Grand Slam (victory in all four major tournaments in a calendar-year sweep) in 1988.
Only three women have achieved that feat: Maureen Connolly in 1953, Margaret Court in 1970, and Graf -- the swift and serious German aptly nicknamed "Fraulein Forehand" by the American tennis writer Bud Collins.
"I think she lost her way, mentally," said Serena's coach, Patrick Mouratoglou, in an interview with USA Today. "Tactically, she didn't know what to do at a certain point. When you make the wrong choices, you lose the points that you're used to winning, and then you don't understand what's happening, and then you make more and more wrong choices."
But let's give credit where credit is due and highlight the fact that this champion holds a 2015 major streak at 26 straight matches.
But what makes a champion? And what can we learn from this that applies to new business pitching?
Champions share many characteristics, none of which are determined by their talents. Here are some of those characteristics that pave the path to success to keep in mind.
A champion has the courage to risk failure, knowing that setbacks are lessons from which to learn.
In terms of new business, marketers want innovative thinking, and agencies need to be willing to take intelligent risks to demonstrate creative ideas that are more than just ads. They need to realize that not all clients may agree with the agency's perspective, but there may be a compromise position that will lead to ROI. The best agencies (and clients) know exactly what makes for a successful relationship.
A champion trains her thought processes as well as her body to produce a total approach to performance.
Similarly in pitching, marketers need a total approach to their brand issues. They crave holistic business solution, taking into account how the creative idea will work across disciplines including direct, digital, content marketing, public relations, and more.
A champion understands that competitors provide the challenge and the motivation to improve -- and win.
However, champions stay focused on their game and not what the other person is doing when in the moment. There isn't a review that happens where at least one agency asks the question, "How many agencies received the RFI? Or who has been invited to pitch?" While there is value in knowing who your competition is and what your chances of winning are, it's better to study your primary competition before a pitch process. Don't waste precious pitch time focusing on your competition.
A champion concentrates on one point at a time and doesn't get overwhelmed by thinking about winning the entire game all at once.
There is rationale behind every step of a review process, and more importantly, there are specific goals to reach for each step. When agencies start thinking too far ahead and try to win the business in the first meeting, they lose focus and often fail to move forward. Serena's coach blamed part of her loss to being mentally fogged. Don't lose your way mentally. The No. 1 goal of the chemistry meeting is to get invited to participate as a finalist in the remainder of the review process.
After the match, Serena said pressure did not play a role in the loss: "I told you guys I don't feel pressure. I never felt pressure," she said in an interview for the US Open. "I don't know. I never felt that pressure to win here. I said that from the beginning."
She may have tried to convince herself of the "no pressure" attitude, but let's be realistic. The pressure is real, and it creeps into every competitive situation whether it's becoming a member of the elite group of Grand Slam winners or winning a multi-million dollar piece of new business. A champion trains her thought processes to think calmly and rationally, not emotionally. Still, it is one helluva head game.
For Serena, if she continues on the path she's on, there is always next year. However, when it comes to new business, there is no "next year." There is always the invaluable experience, learning, thinking, and insights that can be applied to your next pitch. Just don't forget to apply the characteristics of what makes a champion a real champion.