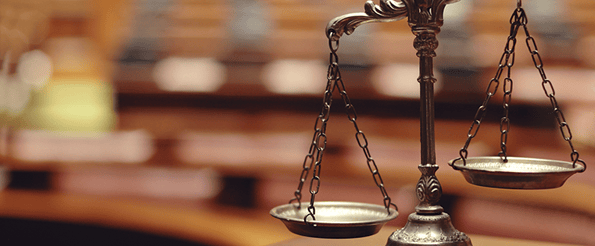 You didn't get into the agency business to debate contracts, agreements, and clauses.
But the reality is that failure to understand the common legal missteps and mistakes in the industry can cause more damage to your business than any unhappy client or employee.
And while the laws haven't changed significantly, the issues have become more complicated and widespread, said Sharon Toerek, an intellectual property and marketing law attorney and the founder Legal + Creative.
Partly this is due to the introduction of digital media. There are more channels for creative distribution and more messages to create and launch, and brands and their agencies want to move as quickly as possible when it comes to online.
The second reason points to how collaboration between agencies has increased -- along with the complexity of navigating these relationships.
"The disintegration of the AOR relationship means that more agencies are having to work together to either do pieces of a project or to team up to deliver a result for a client," Toerek said. "How are the teams in multiple agencies or providers going to work together, who owns what, when does it get transferred, what are the responsibilities they have to one another, in addition to the responsibilities they have to the client?"
It's a lot to consider, and getting general legal advice isn't always enough.
Toerek has worked with agencies for nearly 15 years, and she sees agency owners and executives face the same problems over and over again. She outlined a few of the major issues and how to protect your agency and your clients.
(Note: Please consult a legal advisor if you have questions or are making decisions for your agency based on this information.)
5 Legal Issues Keeping Agency Owners Up at Night
1) Protecting Intellectual Property in a New Business Pitch
You spent hundreds of hours and thousands of dollars conducting research and perfecting the creative for a client whose account you didn't win. This isn't unusual.You can't always come out the victor.
But three months later, you see your concepts plastered across highway billboards and in action during a commercial break. This is obviously upsetting, so you call the client who took his business elsewhere. He states simply that his company owns all the ideas pitched during the new business process. There's nothing stopping them from using the concepts and having their current agency execute on them.
Agencies enter into pitches with intellectual capital or spec work, hoping to showcase their expertise, and oftentimes, they don't ask the client to sign a non-disclosure agreement because they don't want to upset the client, which could decrease their chances of winning. Or the agency will ask for a signed NDA, but the client refuses to sign.
"They decide to go into the process unprotected, which is a valid business decision to make as long as the agency is the one that's making it," Toerek said.
So what can you do to protect your ideas and assets if you can't get a signed NDA and you still want to pursue the opportunity?
Toerek recommends that you include intellectual property ownership language in all proposal documents. You could also put a copyright symbol on creative materials.
"You're putting the prospect on notice that everything that's in the proposal document is proprietary to the agency and doesn't belong to the client, unless the parties enter into an engagement," she said.
In addition, the agency should have its own service agreement to send to the client. Rather than waiting to see what terms the client wants, know and ask for the terms you want.
"I've never seen a situation in my practice where a prospective client, especially an enterprise-size client, has been offended because the agency has its own master service agreement to present," Toerek said. "They may not sign it or they may negotiate changes to it, but it helps them to see that the agency understands its leverage and has its business processes together. It shows that the agency knows this is business and will protect the client's interests once the parties are engaged with each other."
Being able to intelligently speak about legal issues that matter to your firm during client discussions helps to level the playing field. Remember that clients are negotiating and signing vendor agreements all the time. They are experienced at this, and if you are as well, the client might perceive you in a more positive light due to your business acumen.
While it seems like understanding contracts and protection of assets would be a given when starting a company, many people would rather ignore these things and hope nothing "bad" happens. Or they might be confused about what they need and don't need and are worried about the high cost of asking legal help.
Toerek wanted to help agencies take a more self-directed approach to legal documents and standards so that they can prevent, rather than fix, problems. Recently, she launched an agency legal protection system that includes a resource guide for legal issues, model contracts, non-disclosure agreements, service contracts, trademark clearance policies, and other templates and tools. The system is meant to provide agencies with a baseline of understanding and some consistency in their approach. Then, they can rely on an attorney when more complicated issues arise or individual recommendations and strategies are needed.
2) Negotiating Fair and Reasonable Terms in Client Contracts
"If you're a lucky agency and you never have issues with clients and you never have problems getting paid, then I'd love your secret recipe to how you make that happen," Toerek said. "But if you're like the rest of the service practices in the world, mine included, you're occasionally going to have issues."
Agencies should start by understanding different payment compensation structures: Will you charge hourly? By a project fee? A retainer?
An understanding of why and how exactly you will be paid needs to determined, and then you need to have open discussions about payment terms with the client, as well as explicitly outlining the structure and timeline for payment in the contact.
Another issue that falls under this category is intellectual property transfer.
"I find that most agencies will say in their contract that the client's going to own the rights to the work, but what they don't say is that the client will own the rights to the work once they're paid for everything the client owes them for," said Toerek.
What further complicates this issue is the fact that many client contracts are in direct conflict with agency contracts. Typically, client contracts state that the client owns the IP when the "thing" is created -- no matter if they have paid you for it or not.
Agencies should not transfer IP control until the client has paid them for it. This isn't complicated, but it does require you to pay attention to the terms of agreement sent by both sides.
The final issue under client contracts is portfolio rights. To land more business, win awards, etc., most agencies want to show off the work they have done. Rights to use the work for commercial purposes needs to be discussed and included in the contract from the beginning.
3) Managing the Freelance Workforce
A survey from ClickZ found that almost 80% of survey respondents work in organizations staffed at least partially by freelancers, and for 15% of these, freelancers make up half the workforce or more.
Agencies are building their teams around and paying freelancers for work they do not own -- that's how copyright law works. Unless you have specific language around transfer of IP and a signed document, the freelancer ultimately owns the work, not matter if you've paid for it or not. You could be selling work you have no rights to to a client.
The other issue with freelancers is boundaries. Can the freelancer use the work he did in a portfolio? Can he disclose the name of the client? Can he solicit that client for additional projects?
"These are all potentially tricky issues, and the more heavily an agency relies upon freelancers, the more these issues are likely to arise in frequency and severity," Toerek said.

4) Trademark Legal Clearance and Protection for Branding Work
Say you've just completed a major branding project for a client. It took almost a year to complete, and it wasn't cheap. The new look -- including a new logo and tagline -- go live.
Two weeks later, you find yourself sitting across from a very angry client and his lawyers. The branding is in conflict with an existing trademark.
The loss of a valuable relationship is obviously important. In addition, you're unlikely to get paid for the work if the client's'doesn't know if he can even use the work.
While you might bow out of legal responsibility, it won't work in your favor to be ignorant about the process and uninvolved in supporting the client to get the necessary clearance to use the work you create.
5) Social Media and Content Marketing Legal Compliance
When can you use content and photos and how do you properly attribute this content?
It's not always intuitive, especially when we are told constantly to "share, share, and share more."
"Your team members need to understand that seeing something online does not make it fair use," Toerek said. "And they need to know that every piece of work you're doing for your client is commercial."
In addition, there are guidelines around disclosure for social and influencer campaigns your agency runs for clients. If people are being paid to promote a product or brand, there needs to be a sponsor notice or other transparent language. Lord & Taylor and other brands have found themselves being questioned after failing to adhere to these standards.
"This is a continually-evolving landmine for agencies, not only because these are tactics that brands want to use with increasing likelihood but also because the individuals who are frequently on these accounts and are implementing these tactics, they tend to be a little younger in the industry," she said. "They tend to not understand the boundary lines around content ownership and copyright issues, and so they're more likely to make mistakes if they don't have adequate training or adequate policies to follow."
Tough Questions Can Qualify
Being aware of the legal issues and implementing best practices is just good business. It protects your firm from being destroyed or paralyzed by trademark, IP, and payment issues, and it gives you the knowledge to be able to effectively and knowledgeably negotiate fair terms -- to be on equal standing with a client. And while some clients might balk at your hesitation and questions surrounding these issues, it should only scare off the relationships that would be harmful to your business -- not a bad qualifier for potential clients.