The public relations industry has a big PR problem when it comes to communicating how it directly impacts the bottom-line.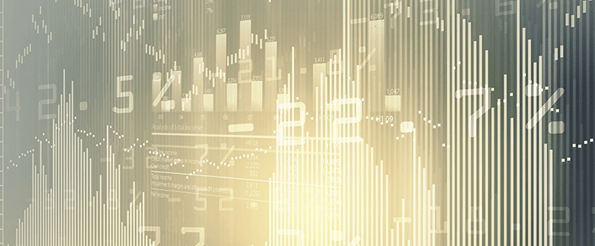 Consider this: Companies that are serious about PR typically spend no less than $5,000 per month on media relations programs. This isn't chump change.
Yet, people -- either on the agency-side or brand-side -- talk about ROI in terms of media impressions, number of placements, and message pull-through. And while quantifiable, these metrics mean absolutely nothing if they don't meet the goals of the business. Repeat, nothing.
Let's first break down why each one of these metrics are ineffective:
1) Media Impressions
Let's say a media site has an average of 2 million visitors per month. Now, that doesn't mean 2 million visitors will be viewing your article. Even if that was the case, how many of those visitors are the ideal buyer you're trying to target? We can't blame PR for using this metric since measuring impressions is better than nothing. And, as I'll get to shortly, PR pros (especially at agencies) often don't have access to the information needed to deliver informed reporting on ROI.
2) Number of Media Placements
Share of voice reports that dive into how many articles company X has compared to company Y are misleading and provide no insight into business impact. You could be securing hit after hit, but there are more important questions. Is the tone positive? Is it in an outlet with a high domain authority? Is the press motivating potential leads to move through the sales funnel? Looking at media placements alone is a very shallow way of determining PR success.
3) Message Pull-Through
You can have an article that raves about your company/product, but if the right audience (your potential customers) doesn't see it, it's like it never existed.
Agencies desperately want to be able to justify the time and effort spent strategizing and securing coverage, yet they are often left grasping at straws.
The PR industry has historically gotten slack for "spinning" stories, so the last thing we need is to start spinning results with "fancy" share of voice and clip reports that hold little clout.
The good news is PR does have very real, tangible value -- no spin required!
How to Track PR Results
So what metrics should you be measuring? Here are a few ways you can showcase real results to your client.
1) Use Google Analytics to Track Referral Traffic

Agencies are typically kept an arm's length from their clients' web analytics accounts.
They are reliant on the client (or whoever oversees insight into how customers go through the sales funnel) to figure out how PR is impacting the bottom line. Now is the time to take back control.
Let me tell you a story about the power of having access to analytics: At the end of this month, I went into my company's Google Analytics dashboard. By looking at referral sources, I could see that 46% of qualified sales leads for the month resulted from media placements, social media, and blog traffic.
I could also do a drill down in Google Analytics to see that articles PR secured on third-party sites drove 62 sales qualified leads (SQLs) in that month alone.
With each customer bringing in an average of $12,000 in revenue, this amounted to $744,000 in potential sales opportunity delivered to the business -- in just one month.
Pretty impressive, right?
Even if only 10% of those qualified leads convert, that's still $74,000 of revenue that PR directly generated.
Even more interesting was the fact that most of the articles driving traffic were posted months ago, showing that our PR outreach is helping us to scale lead generation efforts.
Make sure you get access to the client's analytics account -- or create one for them. Then, set up conversion goals so you can specifically track the number of visitors from a blog or article that took an action such as filling out a contact sales form.
2) Extend the Longevity of a Media Placement to Generate Leads
Another mistake made by PR is thinking that securing an article in a blog or media outlet is the end goal.
Really, it's just the beginning.
Remember how I mentioned that articles posted on sites months ago are still driving referral traffic to my company's website? This doesn't typically just happen. PR in tandem with sales and marketing needs to keep the momentum going around an article.
Here are a few ways you can continue generating leads from PR placements to improve results:
Optimized Social Media Promotion
While an article promoting the roll-out of a new product or offering can result in an immediate spike in website traffic and qualified leads, it tends to have a pretty short shelf-life.
In turn, articles that continue to bring us referral traffic are those that we can continue to promote long after they are published.
For instance, the coding school I work for had a great piece published in Mashable in December. The article wasn't about the company, but rather one of its coding bootcamp instructors was quoted throughout about the skills needed in the programming industry in 2016.
Since posting, it's led 976 visitors to the site, with 54 of them submitting an application to attend the bootcamp.
We promoted the article on social media again in early January (which you can see from the traffic spike), which gave us another boost of qualified visitors.
Now, I'm also going to give you a secret for turning articles into sales machines that can continue to contribute to the bottom line.
Ok, ready?
In addition to promoting the article earned through PR, we used a tool called Snip.ly to be able to include a strong call-to-action.
It looks like this:
It's simple to use and extremely effective at converting article visitors into leads. The secret here is finding articles that are relevant, have a clickable headline, and steer clear of being self-promotional.
Here's one more tip. If you don't yet have articles in top-tier outlets such as Mashable or TechCrunch, that's okay. Find any top-tier article your social followers would find useful and interesting. Promote the article on social using Snip.ly, and you could potentially get hundreds of referral visitors to your website who can be tracked through Google Analytics.
Empower Sales and Marketing
Once your company or client has a high-quality article placement, PR should get as much traction out of it as possible.
As I just mentioned, social is a big component of keeping the momentum going. Additionally, published articles should be handed off to sales and marketing as soon as possible.
Here's an example: You just landed an article highlighting one of your customers in Fast Company about their amazing success that resulted from using your service or product. It's a huge win! Now is the time for marketing and sales to blast out that article in an email to prospects. Include a call-to-action in the email, which could be a link to a landing page where people can learn more information about your product/service or where they can schedule a call with a sales rep.
This is where it comes to marketing and sales to track the number of leads generated from the email blast containing your article.
Smaller companies can even make a habit of asking potential customers how they found out about you and track of how many leads made a decision to contact your company after reading about you in a media outlet.
Paid Content Promotion
There are many affordable ways to amplify your guest posts and earned media to generate leads. Let's dive into a few of my personal favorites:
Taboola: Content distribution platforms are on the rise and allow companies to extend their reach by putting their content in front of the right people at the right time. With Taboola, if someone is on a site such as Business Insider reading an article about a topic related to your company or client, one of your articles will appear in the "Recommended" section. You can track the effectiveness of campaigns through the dashboard, and tie everything together using Google Analytics to see how many users are converting into qualified leads.
StumbleUpon: StumbleUpon is a personalized content, discovery, and distribution platform (and one of the best social traffic generators available). It sees what the StumbleUpon user is interested in, and recommends related content. Here's an great resource from KISSmetrics on how to increase traffic with StumbleUpon and set up campaigns that are, again, trackable in Google Analytics.
3) Track Domain Authority
Organic search is one of the primary drivers of customer leads. Studies have shown that more than 60% of organic clicks go to the top three pages in Google search results.
Now, how does PR and earned media fit into this?
Well, the number one factor in increasing SEO is trusted backlinks to your website. If a trusted site with a high domain authority, such as the Huffington Post or Forbes, links back to your site in an article, it is basically telling Google and other search engines that the site is more trustworthy.
It also increases your site's own domain authority, which means when you publish content it will show up higher in search results. Once again, this will increase your inbound leads from organic search substantially.
Whenever an article about your brand is published, make sure it includes a link back to your website. If it doesn't, get in contact with a reporter or editor of the site and ask politely for it to be added.
At the start of a PR campaign or program, you should go to MozRank to find your site's domain authority score (0 being no domain authority, 100 being exceptionally high domain authority).
If you PR is effective in earning backlinks from trusted sites, you should see two things: an increase in domain authority and an increase in organic search.
From there, you can identify the increase in leads from organic search and use that as a metric when evaluating the PR program.
The Business Value of PR
Strategic PR programs have a significant ROI. There are many intangible ways it impacts the business, from building trust to increasing loyalty to driving brand awareness. Even greater though is that fact that PR has a direct and very prominent role in driving leads and business value. You just have to know the right metrics to watch.
What other metrics have you used to show a direct impact from PR activities? Share your thoughts below!