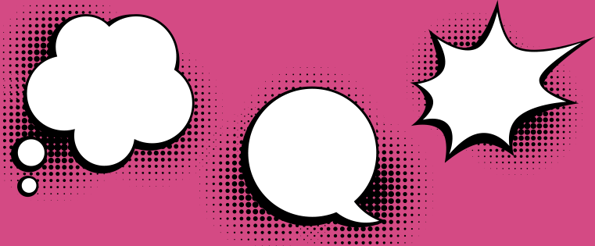 Clients are increasingly turning to project-based work. In fact, a survey from RSW/US on new business trends found that 74% of marketers report having more than two agencies, and 17% use more than five partners.
Brands are moving more work in-house, and they are looking for partners -- specialists -- who can take on projects and deliver a high ROI.
That has a few implications for agencies: 1) There's more opportunities to pitch and win or lose, to get in front of new clients. 2) Clients may be open to different types of projects -- new ideas with a high likelihood of return -- that can be a boost to their internal efforts. 3) Agencies with deep category expertise or experience in a channel or emerging trend can stand out. 4) There are very real challenges for firms that are not staffed to make project work profitable.
But this also means that agencies need to adjust their new business habits. For many clients, they aren't wedding themselves to one agency for two or three years, and then going through the review process all over again. It's a hub-and-spoke approach with frequent replacements and additions.
You need to stay top-of-mind with your prospects -- whether or not they are looking for a new agency relationship or not right now. You never know when they might be looking for a partner who can execute on a high-priority project quickly.
Here are a few ideas for remaining in-touch without being annoying:
1) Track Their Competitors
No company wants to be the one that is falling behind. A good way to help your prospect while showing them that you are invested in their success is to stay up-to-date with the marketing and business moves of the client's top competitors. Use a tool such as WhatRunsWhere to track competitors and their new advertising campaigns, Website Grader to better understand how the prospect's site compares to its competition, and Open Site Explorer to track new backlinks to a competitor's website.
Use this information to pitch a client's investment in a new tactic, such as guest blogging, a lead generation campaign through Facebook, etc.
2) Do Your Research
Show that you truly understand the client's business and have first-hand experience of the brand experience by going "undercover." Step into their store, try to buy something online, talk to previous customers, and report back your findings with ideas for how your agency can help the client implement improvements. Show that your not just looking for small projects, rather you want to make a real impact on the business.
In addition to this, you could periodically send over a few links to articles with insightful commentary and ideas for implementing the strategy in the client's business. If you can help the client be more knowledgeable about her industry and new developments, she will be more likely to turn to your firm when she's confused or curious about an emerging trend and how it impacts her current marketing projects.
3) Track the Client's Business & Marketing Movements
You should also be tracking the client's business in the news and following key executives at the company. When you see a positive feature on the company, reach out with an email wishing her congratulations on the coverage or commenting on your interest in the new product or service. It can be a simple one-line email.
In addition, if key executives share articles or publish guest posts, share these on occasion -- but don't go "stage 4 clinger" with this approach. These small interactions show that you know what is happening in their business and are engaged with the brand.
Sign up for Google Alerts, create a Twitter or Facebook list of your high-value target accounts, and sign up for any email newsletters from the company to stay on top of the brand's mentions.
4) Create a Newsletter
This is a great light-touch way to stay top-of-mind with the prospect while also showcasing the expertise of your agency. Develop a email newsletter that is sent from the CEO/owner's email address that highlights interesting developments in the marketing and advertising industry and links to helpful blog posts or new ebooks and resources your team has launched. Make it personal -- it should feel like the agency owner wrote this up specifically for the prospect. If you can create something the prospect looks forward to receiving in their inbox, you'll be the first call when that next project need pops up.
5) Launch an Event Series
If most of your target client list is located close geographically, you could create a speaker series for your community and prospects. Most agencies boast of their "cool" offices with open work spaces and interesting and fun architecture and design. Show this off and let prospects get to know your team better by creating more informal ways of interacting. A monthly or quarterly speaker series where you bring in leaders and interesting people in the community will show your commitment to supporting local businesses and fostering community interaction, and it will give you a chance to reconnect with that valuable prospect.
6) Host a Workshop
One of the biggest hurdles your agency has to overcome during the sales process is establishing trust. Without this, the client either won't sign or if she does, the relationship will be difficult from the start.
To build trust, educate prospects about how your agency thinks about marketing, introduce them to your processes, and to further qualify that the prospect is the right fit for your services, consider holding a training workshop. This will reveal how the client collaborates and if they are actually bought-in to the marketing services your agency provides, and it will showcase your agency's expertise and build the trust you need to start a new relationship in the right way.