What if we are approaching agency new business all wrong?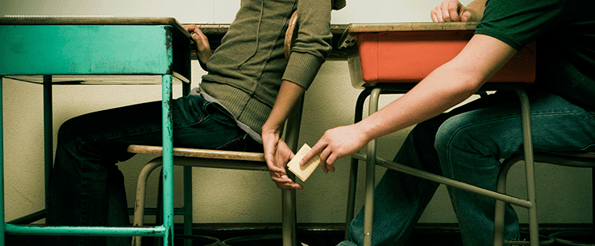 We marketers help our clients generate awareness and new sales every day, so when it comes to driving new business for ourselves, no wonder we apply what we know best. As a rule, us agency folks place a lot of importance on outbound sales and inbound marketing. It's where we look first when the well is dry. But are those two channels the most lucrative to help grow (and sustain!) our firms?
As it turns out, the answer might be "no."
Data from the Agency Management Institute shows that only 1 in 40 new business reps works out. And among those who do make it for the long haul, they take about 12 months to even pay for themselves. It's a tough dang job, which leads to a revolving door when the unspoken truth is that the best agency sales person is most likely the owner.
And we all sound the same with our four-step processes, integrated approach, and "award winning" creative. (Bleh.) The fundamentals of digital might work well for your clients, but unless you're extremely differentiated, aiming to compete in SEO or PPC with the agency down the street is becoming a futile exercise.
So what if there was a better channel to generate leads and sustained revenue for your firm? What if you didn't have to pay for an expensive sales guy and try to outbid your rivals in search? There's even a chance you're already good at this "unsung hero" and just not focusing enough attention on this unheralded source.
Introducing the 3Rs
You might have heard about 3Rs in grade school when it comes to reading, writing, and arithmetic. But for marketing firms, relationships, reputation, and referrals can be an unrivaled source of new business.
When thinking about 3Rs at the highest level, we're talking about a collection of strategies aimed not at marketing to your prospects, but creating more opportunities for them to find you.
Author and agency advisor David C. Baker writes: "The more prospects learn about you on their own, already aware of your expertise and primed to hire your firm, the less time and money you need to spend on selling your services. The easiest way to achieve that is to be viewed as a thought leader among those prospects you serve in the marketing field."
Well said.
While 3Rs should exist as a pillar within your marketing funnel alongside inbound marketing and outbound sales, chances are it's already driving the bulk of your sales. We analyzed four years of business development data here at Industrial Strength Marketing and found that 65% of new deals and 80% of revenue had been driven via 3Rs (sadly, without us even properly acknowledging it until last year). Our growth has truly stemmed from people we already know, people who hear or see us organically, and people being sent our way. So now we have a plan in motion to further maximize these results.
In doing a quick straw poll of agency owners -- firms big and small, from New York to Austin -- this 3Rs truth seems to hold true.
"Most of our growth has been through existing clients," said Keith Miles, partner at Nashville-based McNeely Pigott & Fox Public Relations. "We do have an active marketing committee on the lookout for new business, but organic growth has clearly been the most productive for MP&F."
Strangely though, in chats with other principles, few of us have seemingly commemorated -- much less focused on -- these critical channels. So how do you amplify this source of clients?
Just like any strategy you'd recommend to a client, you need to make a plan for it, and devote sufficient time from your team. So let's kick-start your own 3Rs (relationships, reputation, and referrals) program with these staples.
1) Speaking and Writing
At the center of any 3Rs plan is a concentrated effort to establish a face for the agency and get that person out into the wild as much as possible. Whether it's the agency owner or another partner or two, key folks from the firm should be speaking at conferences, penning white papers and articles, and generally demonstrating consistent thought leadership via as many channels as possible.
But this high-priority tactic shouldn't stop at the top ­-- all experts within the firm should have a mandate to get your message out there.
"Everybody should write -- speaking is only a fit for some folks," Baker writes. "But you won't ever reach your potential unless you write, regularly and thoughtfully. That's how you get smart, develop a point of view, attract opportunity, and move up the value chain."
2) Client Nurturing
When agencies hit a dry spell of sales, we often lose track of our existing client relationships in favor of finding new ones. And you know that it costs five times (to up to 25 times) more to gain a new account than it does to retain an existing one. If you're already speaking and writing to generate new business, be sure your client base receives your thought leadership, too. Via that content, see if there are ways to become a megaphone for your clients' successes and insights -- they likely have a lot to say as well. And finally, increase the number of touch points and quality of interactions with your most valuable accounts, even asking these key allies if they wouldn't mind referring business. When they do, don't forget that a nice bottle of booze or a small gift goes a long way in getting more nods in the future.
3) Public Relations
This might be a "no duh" channel for our clients -- especially for you PR firms out there -- but how much are you focusing on publicity for your agency? In most cases, it's the "cobblers' kids" thing. If you have the PR capabilities in house, be sure that machine is working for you. Or seek out a local PR firm to barter with. If you're a digital shop, chances are they could use your help and vice-versa.
4) Webinars
There's no better vehicle to establish thought leadership than hosting a webinar series. If you're specialized in a particular industry or marketing vertical, there will be folks who want to hear from you (especially if you've done the legwork of building credibility through writing and speaking). Make your webinar private behind a registration gate to capture information for future marketing initiatives. You can even turn it into an on-demand offer for a future campaign.
4) Board Involvement
Another avenue for 3Rs success involves joining and actively participating in a couple of key community organizations as a board member. Every non-profit and industry association in town has either a board of directors or board of advisors, and these groups are an excellent avenue to meet potential clients. Or, at the least, you'll meet other well-connected individuals who can refer you to folks within their network.
5) Awards
Some firms live and die by the awards they win -- we've all seen the agency lobby with a trophy case full of ADDYs. But small firms that traditionally don't bother submitting often miss the real benefit of winning awards: free press and exposure to a brand new audience. Instead of focusing on insular competitions about the work itself (who needs another trophy anyway?), think about awards like your local business journal's Best Places to Work list, which have broader exposure than the local advertising newsletter.
Do you know how much of your new sales are coming from one of the 3Rs? If not, consider reviewing your previous year's account wins or start tracking now. You might be surprised by how much of your revenue base is the result of relationships, reputation, and referrals.
Then, consider how you can monitor and maximize the most lucrative channels to build a more predictable and profitable new business engine.