The following is a guest post by John McTigue, Executive Vice President and Co-Owner of Kuno Creative . Kuno Creative is a Certified HubSpot Partner Agency based in Avon, OH that specializes in building brands and capturing sales leads.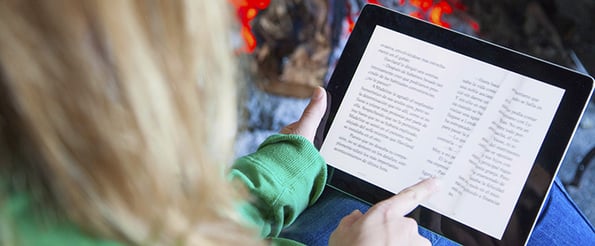 Scope
Whitepapers are usually in-depth reports on a specific topic, like a research paper intended for publication on the Web. Typically at least 10 pages in length with illustrations, charts and references, the average whitepaper is not designed for casual browsing and usually requires several readings to glean the full extent of its information. Readers expect a high degree of expertise backed by solid research that is fully documented by references. It can take weeks or even months to write and polish a good whitepaper.
Style
Whitepapers are usually serious in tone and professional in appearance. You can expect your readers to include people who are considering purchasing your products or services, so you want to make sure your whitepapers are written well, edited well and formatted to represent your brand on the same level as your brochures and website. It's a good idea to enlist the services of a graphic designer to layout your pages, images, fonts and colors for best results. Have at least two experienced writers review your document for grammar, spelling and accuracy. Make sure your management team has reviewed it to avoid possible problems with content or strategy.
Intent
Blogs are intended for reaching out to the general public, to update them on your ideas and strategies. More often than not, blogs are opinion-based. Usually blogs are informal and often playful. Whitepapers are for capturing leads – it's all about business. You are providing something truly valuable for your target audience. Good information backed by well-documented research is worth its weight in gold. When someone signs up for your whitepaper on your landing page they are connecting with you and allowing you to connect with them further, i.e. move them further down the sales funnel. They will gladly do this if your whitepaper provides useful information and insight they can't get elsewhere.
So what constitutes a great lead-generating whitepaper?
Find a topic that feeds a need . You must know your target market, what do they want to know and what's already out there? You can explore topics in social media and community sites that generate a lot of comments. If you have expertise in one of those topics, get to work.
Put your heart into it . Don't just patch together a bunch of other peoples' work. Analyze the data and add value by evaluating options and presenting them to your readers in an easy to understand way.
Make it substantial . Cover the ground. Make an outline first, and organize it well into chapters or sections. It's a good idea to make each section a "bite-sized" chunk, maybe one page with charts or graphics that covers a certain point.
Make it authoritative . Do your homework and make sure you mention previous authoritative work on the subject. Your mission isn't to be the only expert in the field – it's to be the latest expert with the freshest insights.
Create a great landing page . Include a summary and topics to let people know what the whitepaper's about. Tell them why it's important to them, and with time and exposure, include some snippets from comments and reviews.
Here are some examples of whitepapers on inbound marketing:

Tell us about some great whitepapers you have downloaded and why you liked them.