Today marks the official opening of INBOUND 2014 registration. (And HubSpot customers and VARs get special pricing again - Shh!) As we prep for INBOUND happening September 15-18, let's walk down memory lane and review some of the best content for HubSpot customers presented at INBOUND last year.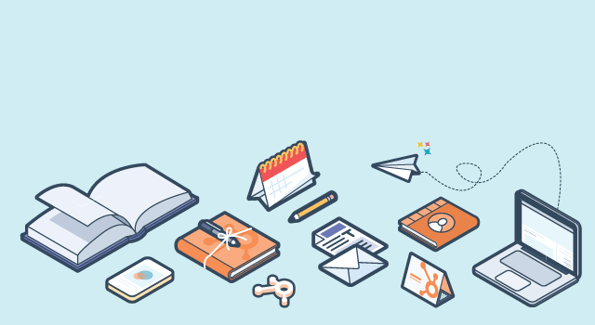 Review the slides, check out the product screenshots, and pick up a few tips to help you with your marketing today. Enjoy!
12 INBOUND SlideShares Every HubSpot Customer Should Bookmark
1. How to Build and Manage an Inbound Marketing Team #INBOUND13
Presenter: Mike Volpe
Mike Volpe, HubSpot CMO and employee #5, describes how he built the HubSpot marketing team since 2007. He includes who to hire and how to screen candidates, tips on management and culture, as well as advice on team organization and structure for marketing teams ranging from 3 to 100 people.
2. Making "Boring Industry" Content Work for Your Business #INBOUND13
Presenter: Dan Moyle
Marketing isn't just about numbers and slogans. In order to be a great inbound marketer, you need to possess creative storytelling skills. But how the heck does a marketer tell a compelling story when their industry is just so, well, boring? Dan Moyle, journalist turned inbound marketer at Amerifirst Home Mortgage, shares the lessons he's learned about creating a long-term content strategy through the actual roadblocks and successes he's encountered at Amerifirst.
3. Social Domination: How to Conquer 'The Big 3' Social Media Networks #INBOUND13
Presenter: Anum Hussain
Marketers are often asking, "which social network should I be spending the most time on?" But it's not about one network or the other, it's about building an alliance between the biggest levers you can pull. Anum explores how to effectively post content and monitor conversations on Facebook, LinkedIn, and Twitter for complete social domination.
4. What the F@*% is Context Marketing? #INBOUND13
Presenter: Kipp Bodnar
Consumers hate most marketing because it is devoid of context. Prospects are people not numbers in marketers' spreadsheets. Context marketing is about incorporating the interests, behavior, and devices of your prospects into your entire marketing experience.
5. How to Optimize Your Blog for Every Stage of the Marketing Funnel #INBOUND13
Presenter: Pamela Vaughan
Not all blog visitors are the same. So shouldn't you stop treating them that way? Pam shows us how you can optimize your blog for visitors at every stage of the marketing funnel – from brand new visitors, to subscribers, leads, and current customers – so you can effectively nurture your blog visitors from one lifecycle stage to the next!
6. How to Make a Killer Landing Page #INBOUND13
Presenter: Lucy Orloski
All the website traffic in the world isn't worth a dime if you can't convert it to leads. As a marketer, landing pages are the most powerful conversion tool you have. Learn the critical elements of landing page design for both organic and paid traffic. (Yes, they're different!) This presentation covers everything from best practices of page structure, content, and style to different strategies for successful lead capture and subsequent engagement.
7. 6 Steps to Optimize Your Emails for Higher Click-Through Rates and Conversions #INBOUND13
Presenter: Sarah Goliger
Get more out of your email marketing by taking a look at the six critical steps to implement a strong email marketing strategy. Sarah discusses how to identify your email marketing goals, how to determine what content to send, and how and why you should segment your lists. She then takes a deeper dive into the specific components of an optimized email, how to approach testing your emails, and how to measure the effectiveness and ROI of your email campaigns.
8. Harnessing the Power of Segmentation for Marketing Results #INBOUND13
Presenter: Ellie Mirman
Email marketing isn't dead, but unsegmented email is a tactic of the past. Segmentation has the power to transform your marketing results. Delivering the right message to the right person at the right time is not only the right thing to do, it's the smart thing to do. Segmentation brings higher click through rates, conversion rates, and close rates.
9. Streamlining the Buyer's Journey: More than Marketing Automation #INBOUND13
Presenter: Maggie Georgieva
Nurturing your contacts to the next stage involves careful planning and purposeful execution. Learn how to build effective workflows, from finding the most optimal trigger moments and building the right segments to monitoring your automation's performance and fine-tuning its steps. But don't stop there. Create a multi-channel nurturing experience leveraging smart content, social media and analytics.
10. How to Run Successful Customer Marketing to Earn Life-long Customers #INBOUND13
Presenter: Rebecca Corliss
Successful inbound marketing extends beyond acquiring new customers. It should also help you retain, educate, and delight your current ones. Rebecca discusses how to use customer marketing the inbound-way to earn customers for life.
11. How to Report on Your Marketing Like HubSpot #INBOUND13
Presenter: Mike Volpe
Learn how Mike Volpe reports on marketing. This presentation discusses what he tracks on a daily and weekly basis, the monthly report his team publishes, how to account for the sales cycle when analyzing lead quality, why you are doing lead scoring wrong, and other tips and tricks for you or your team to be a marketing reporting guru. The presentation will cover the basics, but also go into a couple more advanced topics.
12. Help! My Sales Team Thinks Our Inbound Leads Suck. #INBOUND13
Presenter: Mark Roberge
We love inbound marketing. We've completely overhauled our marketing so it aligns with the way prospects buy today, and we're generating 10 times the leads we did in the past. It's awesome. But the sales team does nothing but complain about these leads. If you have found yourself in this situation, you have found the right presentation. Inbound leads in most cases are better, but require a different kind of sales process. Learn about the mistakes many sales teams make when selling to inbound leads and how to fix them.
Did you have the chance to catch any of these presentations in person? If so, which was your favorite? What was your highlight from #INBOUND13?