As your customer base grows, your systems must keep up with your needs, at scale: enter automation. Workflows are the automation engine of HubSpot — they'll help you maintain efficiency while delighting your customers.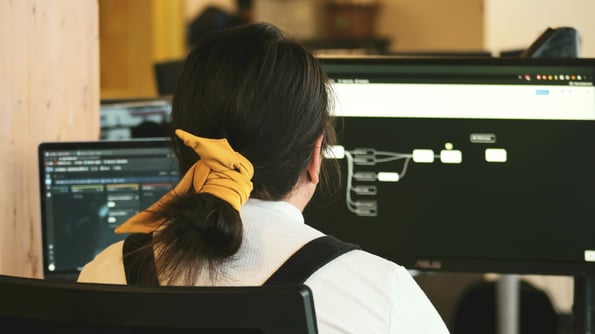 In this post, we'll go through three customer service workflows that'll help you identify your happiest (and most upset) customers, ensure no customer slips through the cracks, and how to prioritize certain tickets. To create these workflows, you'll need to have Service Hub Professional or Enterprise.
Workflow #1
Mark a customer who gives you positive feedback as an advocate. On the flip side, you can also mark customers who give you negative feedback as detractors.
Asking for feedback is one thing, but what do you do with that feedback once you receive it? Workflows can help you quickly identify your advocates, or folks who give you positive feedback, as well as folks who aren't pleased with your product or service.
By marking folks who give you high feedback scores as advocates, your marketing team can easily figure out who to use as case studies, for blog posts, in customer reviews, etc. By designating people who give you negative feedback, you can reach out to find out what you can do to improve their experience next time.
This workflow can be created directly from the Feedback Surveys tab within HubSpot. When you go to create your survey, click into the "Automation" tab to create the workflow.
For this example, we'll use Customer Satisfaction Survey. You can trigger actions based on if someone is unhappy, neutral, or happy, like sending internal notifications, tasks, or emails directly to the customer. All of these are great options for happy folks, but it's probably not the best look to send out generic emails to folks who are unhappy.
If you'd like to mark folks as promoters or detractors based on their response, click "See more" and you can set property value to mark them as advocates (or detractors). Please keep in mind you may have to create this property first.
Workflow #2
No response after X amount of days.
It's easy to forget to reply to a ticket. To ensure no ticket slips through the cracks, create a workflow to send a notification if there's no activity on a ticket in X (your choice of number) amount of days. The notification can go to the ticket owner and/or manager.
To implement this workflow, create a ticket-based workflow. Set the enrollment trigger for "Ticket last activity date is more than X days ago" (depending on your SLAs) and "Ticket Status" is none of "Closed."
Workflow #3
Prioritize tickets that come from certain customers.
If you want to prioritize tickets coming from certain companies, create a ticket-based workflow. Set your enrollment trigger to say "company name is X, Y, Z." You can also do this based on company revenue, e.g., "over X amount." Then, set the property value: Ticket > Priority > High.
These workflows will increase efficiency for you and your customer service team while maintaining an excellent level of customer support.
Have something to say about workflows or the Workflows tool in HubSpot? Join the conversation in the HubSpot Community.