Almost everything and the opposite of it has been said about SEO, including the fact that the practice is dead or doesn't work anymore. However, what we can all peacefully agree upon is that SEO has dramatically changed over the past few years and through these changes it continues to guide marketers on how to optimize content to deliver value to the readers.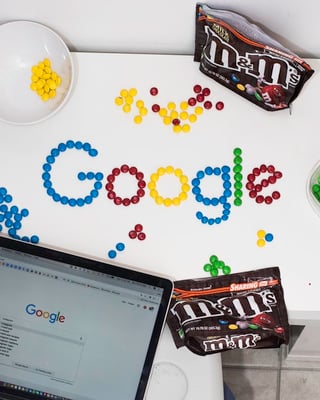 We all know that an effective SEO strategy today is a strategy that optimizes your website's content architecture with the help of search engine bots identifying how that content is interconnected so readers can easily navigate through your content to find the topic of their research. This idea is at the core of content clusters. Content clusters are hyper-focused conglomerates of content developed around a specific topic and expanded through a network of subtopics that guide readers in their research process.
This SEO approach will not only help marketers stay focused on creating relevant content for their buyer personas, but also make your search marketing more efficient by tailoring clusters of content that will advance readers through their buyer's journey and achieve their search goals. With the new Google Search Console integration in HubSpot, it is now possible to take this strategy to the next level. Leverage all of your main search data directly from your HubSpot account and create content that will help you rank buyer-intent related key phrases and provide value to your readers. In other words, expand the reach of your existing content, rank for new BOFU key phrases, and provide a more actionable sense of direction to your readers: win, win, win. All this in three simple steps which we'll dive into below:
1. Leverage Existing Rank to Identify Top Search Queries
The first step is to identify your website's top performing pages. If you are tracking your website and blog in HubSpot, all you have to do is visit the Page report under Traffic Analytics and from there, select blog pages from the top left-hand corner.
This report will allow you to identify your top performing content through a variety of quantitative and qualitative KPIs and provide insights into all of your posts' ability to attract and retain visitors on your website.
From this report, you'll want to focus on the first 5 pages that drive the most traffic to your website. The goal will be to start from this top-performing content and identify relevant keywords to further expand. Starting from the very first page in your top five, you'll want to click on the page URL to be redirected to its performance analytics.
This section provides a wide range of insightful information that can help guide your content optimization strategy, but it's from the optimization tab that you can unlock new core search data into HubSpot via Google console integration. Once enabled the connection, the Optimization tab will show the top search queries your content is already ranking for, providing valuable insights on terms to expand and incorporate into future content. In the example below, I am looking at all time top search queries for my top performing blog post, but it is possible to change the date range to focus more on recent data and optimize content based on the seasonality of your business.
In addition to your content's top search queries, Google search console integration will also provide more detailed data around the following metrics:
Average Position: Where the page appears among the search results returned by Google for that specific term (measured across all types of devices and countries). The higher the number, the higher your content appears in results.
Total Impressions: The total number of times the page has been displayed in Google search results.
Average Click-through Rate: The total number of clicks on the page displayed in Google search results divided by the total number of times the page has appeared in Google search results.
2. Expand Reach of Ranking Keywords
Now that we know which keywords our content is ranking for, we want to leverage this authority and further expand the reach of the ranking keywords to find new related long-tail phrases that we will add to this blog post. Sounds good, but where to find the inspiration? There are several content ideas generators and SEO insights tools that can be used for this purpose that will show us related topics to improve our content strategy.
In the example above, I can see that I am already ranking for key phrases such as "analysis of education," "education content market data," and "education market analysis". Therefore, I am going to select the most relevant key phrase for my business or my current business goals—in my case, "education market analysis"—and search for related content ideas with SEMRush's Topic Research tool.
This tool comes with a handy mind map visualization and an overview tab for further topic exploration, which includes top headlines by backlinks, most relevant questions, top subtopics, and related searches.
3. Incorporate Buyer Intent Related Key Phrases Into the Original Article
Now that you have an overview of the most relevant and searched subtopics related to your core topic, you'll want to select those terms that are buyer intent related, that could give us the opportunity to optimize the original blog post with a CTA for a specialized assessment, a consultation with an expert or a free trial. These decision-stage key phrases should then be added to the original blog post that already ranks for the main broad term, in order to broaden the scope of the article and leverage the existing authority to rank high for new buyer-related queries in only 1-2 months.
When implementing even the simplest SEO strategy, a key factor is to remember that the reader's value is paramount and will impact your perceived expertise, authority, trustworthiness (aka Google's E-A-T quality raters guidelines), and ultimately your ranking on search engines. Therefore, when incorporating buyer intent related terms, make sure you optimize your blog posts to reflect the content of these long-tail phrases. Long gone are the days of keywords stuffing, and simply adding these terms to the article without adjusting its scope will only provide a poor experience to your readers. In Google's Danny Sullivan's words, "better content means higher ranking".
Want to connect with others on HubSpot tips, tricks, and updates? Head over to the HubSpot Community to join a conversation or start one of your own.