Service Hub is one of our fastest growing hubs. In fact, we've had quite a few updates in the past few months that will ensure a better customer experience for your customers.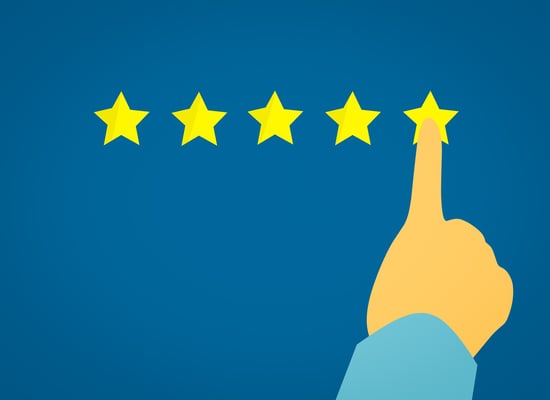 Below are our top five new features:
1. Custom feedback surveys.
Previously, with Service Hub Pro or Enterprise, you could choose between three micro-surveys to send out: customer effort score, net promoter score, or customer satisfaction score. If folks weren't looking for these three industry standard surveys, they would need to use integrations or another software altogether to accomplish their goal.
Now, if folks want to customize their own surveys, they can do so straight from HubSpot. This feature is still in beta, so reach out to customer support or your customer support manager to learn how to get in on the action. To learn more about best practices for custom surveys, check out our Academy lesson here.
2. Advanced Team Management
Do any of your chat agents forget to set their status when they walk away? If so, this can cause problems: missed chats that mean missed leads or angry customers. Now, with advanced team management, admins and super admins can control an individual user's chat status and set it to "available" or "unavailable" to ensure no missed communications.
3. Knowledge Base Updates
Two exciting pieces of news regarding knowledge base coming to you: multilingual knowledge base and the ability to embed all content types in your knowledge base. Multilingual knowledge base (currently in a public beta) has been one of our most requested features. We currently support 25 languages.
And now knowledge base can embed all content types into your articles. This includes, but is not limited to, maps, calendar for booking meetings, audio files, and more!
4. Concierge Bots
At first, bots can be scary and overwhelming. It's also a good idea, before spending a lot of time configuring your bot, to see if using a bot works with your website strategy. But bots, used correctly and in conjunction with your strategy, can saved you a lot of time.
Concierge bots are templated bots, allowing you to create your bot quickly and easily. To learn more about chatbot strategy, check out this Academy lesson.
5. Agent and Visitor Presence in Conversations Inbox
If your team operates under the 'Unassigned' view in the Inbox, you may have run into multiple people unintentionally working the same email.
With agent presence in Conversations, you'll be able to see whether or not another agent is viewing the same email. Moreover, you'll be able to see when another agent is typing within the message. This feature is currently in beta.
These new features will help you scale your customer support, unite your teams and inboxes, and provide proactive customer service to your customers. Why not try them out today?