In the past few months, HubSpot has released several updates to its products and quotes tools. Many of these changes are fairly subtle, so you might not have noticed them. But that doesn't mean they aren't a big deal. Some of these updates have the potential to change the way you use these tools.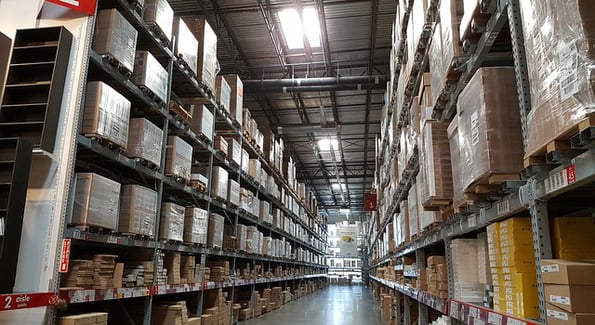 What are products and quotes, anyway?
The products table in HubSpot gives you a place to define the items or services you sell--what they are, how much they cost, and whether that cost is recurring or transactional. Once you've done that, your salespeople can add products from the library to their deals. This way, deals can be used to keep track of the individual line items that are involved in a potential sale, and it also gives your team the ability to report on how much product you're moving.
The quotes tool pairs nicely with the products table. If a deal has products associated to it, then a salesperson can use the quotes tool to generate a quote for their prospects. This makes it clear to the prospect what they're agreeing to buy and how the cost breaks down by line item. Additionally, if you're using our Stripe integration, you can give them the option to buy those products right from the quote.
So what's new?
The first change is that you now have the ability to organize your products into folders. If you have a long list of offerings, this will make it much easier for you to find the one you're looking for and add it to a deal.
Also, there used to be just one standard template for the quotes you could create, but now you have three templates to choose from: original, basic, and modern. So now you can change the look and feel of your quotes to match the needs of your customers.
Additionally, you can now use quotes without having a product table set up. Previously, you were only able to generate a quote for deals that had products associated to it. Now, if you don't have a products table set up, or if you want to send an invoice for a non-standard offering, you can generate a quote and add custom products directly to it.
To do this, create a quote. When you get to the Products step of the creation process, you'll see a new screen asking you if you want to add products from your library or add a product manually:
If you click the "Add product" button, a sidebar opens where you can add all the usual definitions to your bespoke product:
Next, percentages for taxes and discounts. You've always been able to change the prices for the products on a quote, but until now you had to set the amounts manually. Now you can use percentages to calculate the amount you're looking for. You'll see this option down in the "Totals" section after you've added some products to your quote:
Finally, you've always had the ability to collect electronic signatures from your quotes, but only if you had Sales Hub Enterprise. We've now pulled that functionality down into the Professional tier as well, so if you're using Sales Hub Professional, you can now include electronic signatures during the "Signature & Payment" step of quote creation. You can also require a countersignature from someone on your team if you need to.
And that's your roundup of updates to the products and quotes tools. If you'd like to see how these tools fit together with all the other Sales Hub tools, check out the HubSpot Sales Software Certification, where you can learn how every tool in Sales Hub can fit into your daily flow.
Want to connect with others on HubSpot tips, tricks, and updates? Head over to the HubSpot Community to join a conversation or start one of your own.