INBOUND18 unveiled the largest collection of new products HubSpot has ever released at once. Potentially the biggest piece of news is the new enterprise version of Sales Hub. We've made a couple of short lessons to give an overview of Sales Hub Enterprise, one for admins and one for sales reps. Today we're highlighting my favorite top five features for the new Sales Hub.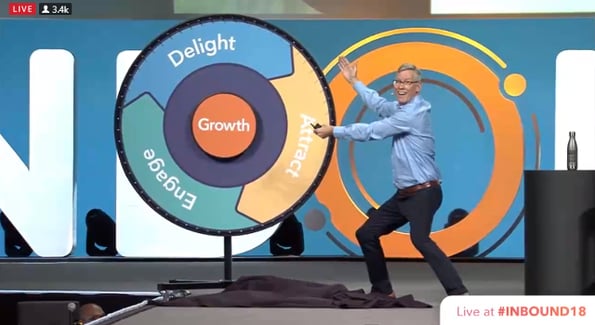 1. Playbooks
Playbooks is a completely new tool, and it's unique to Sales Hub Enterprise. Of all the things released at INBOUND this year, this is my favorite.
First, imagine you're a sales rep. During the course of a single sales call, you might need to reference company content, answer common questions, respond to objections, explain how you differ from your competitors, and remember to take specific actions dictated by your team's process and methodology — all while building rapport. How can you juggle all this knowledge and ensure that it stays up to date?
This is where the playbooks tool comes in. Anytime you're interacting with a contact, you can find and open the playbook that best addresses the current situation. That playbook might include a call outline, links to helpful pieces of content, and even interactive pieces to help you collect the most important information — all in one place. So let playbooks take care of the details so you can focus on moving sales forward.
Let's say you're on another call, and somebody asks you about one of your major competitors. If you have a playbook explaining how your product stacks up against that competitor, you can quickly open it and explain how your product stacks up against the competition.
But playbooks can be so much more than a quick point of reference. They can also be interactive, so if there are particular questions you want to ask on a call, a playbook can lay them out for you and give you space to collect the answers you receive. This way, when you get to the end of the call, you don't have to remember every detail. Instead, you're able to capture their answers as they come.
With playbooks keeping track of so many things for you, you'll be able to focus your attention fully on each individual conversation you have and on the people you're having them with.
2. Call Transcription
Also unique to Sales Hub Enterprise, recorded calls are now automatically transcribed. The transcription is attached to the timeline and can be opened in a sidebar. Also, thanks to the wonders of machine learning, HubSpot will suggest follow-up tasks for each transcribed call.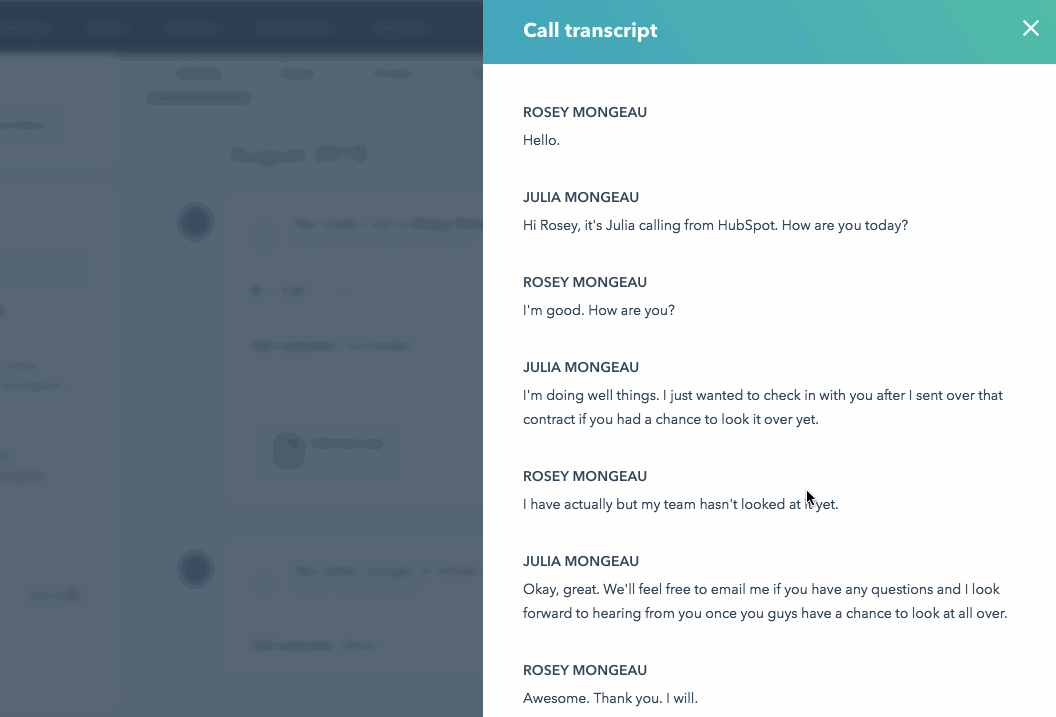 (NOTE: In order for the Create a task option to appear, one of the following words must be used during the call: send, provide, deliver, share, schedule, arrange, organize, plan, add, set up, reach out, call, meet, contact, confirm, validate, approve, accept, authorize, sign, check, get back to you. These words must be used in combination with let me, I will, or why don't I to create a follow-up task suggestion.)

3. One-on-One Video Creation
In Sales Hub Professional and Enterprise, you can now create one-off videos right from your CRM records. HubSpot has partnered with Vidyard to add a video recording option inside the Email tab on contact records. Create screen recordings or webcam videos without leaving HubSpot CRM, and include these in the emails you send to your contacts.
Just look and see how much fun it is:

4. Importing Is Way Better Now
We've made big improvements to the way you import data into HubSpot, and these updates are out to all users, whether you're using the free CRM, the Enterprise Growth Suite, or anything in between.
First, file formats: The HubSpot importer used to only support CSV files. Now it supports .xls and .xlsx files, so if you have a spreadsheet of data, it's probably already in the right file format.
Next, tickets and products: Import isn't just for contacts, companies, and deals anymore. You can import your tickets and products, too.
Third, lists and filters: Every file you import now has a static list with all the records you imported. You can also filter by import. To do that, just add a filter for Import and select the name of the import.
The team that builds the importing functionality is working hard to further improve the process.
COMING SOON: the ability to associate records during the import process!
5. Calculated Properties
In Sales Hub Enterprise, HubSpot CRM can do math! You can now create properties that do calculations. Check it out:
You can also create properties that populate with the minimum, maximum, count, sum, or average of another property.
Those are my favorite updates, but there were lots of other announcements, too. For the full rundown, check out this video:
Want to get more updates, HubSpot advice, product news, and more? Subscribe to the HubSpot Academy User Blog: