Twitter streams in HubSpot is a tool you can use to keep your finger on the pulse of your leads and customers.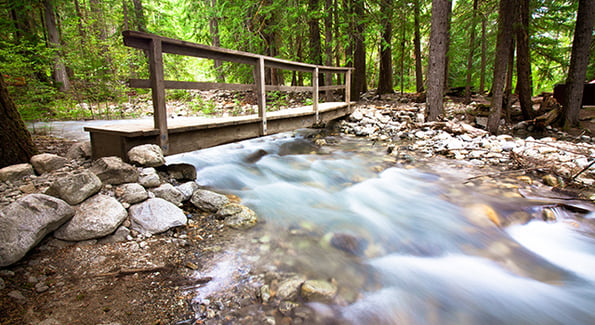 Use this tool to set up a variety of parameters to crawl Twitter and surface the most relevant tweets for your business. In HubSpot classroom trainings, I work with customers in person to help them build streams of their own. Below are the 7 streams I suggest each of my customers build for their organization to consistently use:
Event Monitoring

Complaints Stream

Compliments Stream

Lead Generation Stream

Buyer Persona Research Stream

Competitors Stream
Before you get started, be sure to review how to build a social stream in HubSpot. Here are a few ways to learn:
1. Event Monitoring Stream
Many HubSpot customers engage with their leads and customers via both digital and in-person events. Whether you're working with something as large as a conference or as small as a weekly webinar, it's key to give your attendees a trackable way to engage with you on social media. This is where event hashtags and HubSpot streams come in handy.
In your social tools, you can build a Twitter monitoring stream that tracks mentions of the event's specific hashtag. Creating this stream gives you the opportunity to interact with attendees in real-time. At conferences and trade shows, you can use this stream to start a friendly conversation based on an attendees tweet and maybe inspire them to visit your company at the event. In smaller events like webinars, live streams, and networking events, you can use these Twitter streams to keep track of the conversation, answering any questions people have along the way.
This particular stream is simple to build and requires only one parameter. When creating your stream, enter your event hashtag in the section labeled "that contain." As tweets include your hashtag, you'll be able to respond, like, or retweet directly from your newly saved stream.
If your hashtag is not specific enough, you might find that it's being used for other events that aren't your own. To resolve this, open the "advanced options" section and enter some "excluded keywords" or "required keywords" to filter out any of the tweets that don't pertain to your event.
2. Complaints Stream
If you've ever worried about your business being complained about on Twitter, you aren't alone. According to Twitter, 60% of consumers expect a response from a twitter customer request within an hour. However, on average, most companies responds within an hour and 24 minutes. Using a complaint Twitter stream to manage complaints and inquiries in a timely manner will give you the opportunity to turn a detractor into a promotor with good customer service.
To build this stream, start off with every negative word you can think of and place it in the "that contain" space of your stream editor. If you're looking for inspiration, I typically use this thesaurus query and a few others to make sure I've included all the ways people express their disappointment. Not pictured in this example are all the less PG words people use to express their anger that you should also include.
You're not just looking for all negative tweets, though. You're looking to find tweets that mention those negative terms AND your company's Twitter handle. For this reason, you need to include your company's twitter handle in the "required keywords" section of the Twitter stream editor. Lastly, don't forget to enable immediate email notifications to ensure you can respond in a timely manner.
Your regular inbox streams tool in HubSpot is a great place to manage your regular (non-negative) inquiries that come through your Twitter account as well as your other connected accounts.
3. Compliments Stream
When people speak wonders of your business, it's just as important to respond quickly and personally to show your gratitude. By creating a stream that monitors positive mentions of your business, you can foster relationships with your promoters.
A compliments stream is created with the same format as the complaints stream but with positive terms in the "that contain" section. In addition to the more generic complimentary terms and phrases, be sure to include positive words or KPIs that are specific to your industry. For example, if I'm a company that sells mattresses, I'd include keywords like "comfortable" and "best sleep."
Before saving your workflow, be sure to turn on notifications to alert a particular person on your team to respond.
4. Lead Generation Stream
Your time on social can also be used to scope for potential leads. Based on what problem or need your company resolves, you can create streams that crawl to find people expressing that problem or need. Much like any community, Twitter acts as a place where people solicit answers to their questions from their network. Using common phrases your buyers would use, you can create a stream that surfaces people asking questions your business can answer or help with.
Let's say I'm a company that sells consulting and training for the company's paid advertising strategy. I might look to include any time someone mentions difficulty with paid advertising. I could incorporate variations of phrases someone might use to express that difficulty in the "that contain" section of the editor. For this example, I might include phrases like:
Learn PPC
Learning PPC
How to manage paid advertising
How to manage PPC
Difficulty with PPC
Difficulty with paid advertising
PPC challenges
Paid advertising challenges
Struggling with PPC
Struggling with paid advertising
Sometimes this stream might result in a long list of other people posting ways to manage these challenges. One way to filter out the more promotional posts is by including "?" as the only term in the "required keywords" space. This way, the tool will only surface tweets that contain a question.
As tweets enter in this stream, respond with information before promotion. Convincing someone who is conversing on social to start treating you as a business requires a lot more rapport building and informational nurturing. Sharing resource materials is a great way of directing people towards your website without being overly promotional.
5. Buyer Persona Research Stream
As businesses try to create a marketing experience, their buyers will love that they seek out methods to better understand their specific buyer. We aim to learn how they make decisions, how they learn, how they talk, and what they like reading on websites and social platforms. Using HubSpot Twitter streams, we can take a peak at how your customers like to engage on social.
Before you build this stream, you'll need to create a list of all the customers you have in HubSpot. Our goal is to try to identify common behaviors in your most qualified contacts' social presence. For this reason, we'll review the tweets from people who have become your customers by using this customer list.
When you create contacts in HubSpot our tools reference Twitter to see if there's a Twitter account registered under that email. The username we find is stored in a property called "Twitter Username." Using this information, you're able to create a stream that just reviews your customers' tweets without any additional parameters.
To create this stream, first change the "Show me tweets from" section to read, "A HubSpot Contact List." Next, select the list of customers you made and click "Save."
As you review this stream, try to make note of themes in questions they ask, terms they use, and topics they discuss. What are they proud of? What motivates them? How much information are they willing to share? What do they care about? What frustrates them?
This information can help you determine how your leads would like to be engaged with on social and what information they might be interested in seeing on your own platforms.
Let's say I'm a company that sells agricultural equipment. I might learn from this exercise that my customers have a lot of pride in their farm and tweet a lot about their day-to-day life on the farm. I might find that they post about agricultural political policy and ask questions to their farming community via twitter about problems they're facing on the farm. This information is incredibly helpful in trying to build out buyer personas for an organization.
6. Competitor Streams
Ever worry about whether or not your social presence is up to par with your competitors? Competitor streams in HubSpot is a new tool you can use to review your competitors' presence even outside of Twitter. These streams include Twitter, Facebook, LinkedIn, and Instagram.
Building them is incredibly easy. Simply enter the domains of your competitors, and immediately you can see the top posts of each competitor side-by-side along with the level of engagement each post received. Keep your eyes on this stream to make sure your social presence stands above the rest!
Here's a knowledge article for more information on how to set up your competitor streams.
Don't forget to turn on email notifications for each stream or put meetings on your calendar to review your streams more closely. With these 6 streams complete, you can rest easy knowing that your social engagements with leads and customers aren't falling through the cracks.