On June 30th, the HubSpot Academy team released the 2016-2017 edition of the Contextual Marketing Certification. The certification shows you how to harness the power of smart content and a personalized website from start to finish. Whether you're new to inbound marketing or a seasoned marketing pro, we wanted to give you all of the details on this certification update. Read on!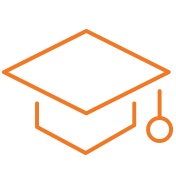 How can contextual marketing help my business?
Customer-centric marketing is not a new concept, but how do you use a person's context for better marketing? Contextual marketing helps you re-frame your marketing strategy.
Rather than providing the same homepage to each and every visitor, can you envision a homepage experience for a visitor on a mobile device? How about your homepage for a customer of yours? And what about the homepage experience for everyone who visits from social media?
This certification is going to teach you, not only how to create these different experiences, but a big-picture strategy for developing a great user experience that's personalized.
By joining (the user's context) with your content, you'll have more success with getting the right message, to the right person, at the right time.
Is this the right certification for me?
This certification is for inbound marketers that have been creating great marketing for some time. You've mastered using HubSpot tools through the HubSpot Certification and you're ready for a more advanced marketing approach. You want to take your strategy to amazingly-personalized new heights: masterfully-targeted and unique emails to website experiences that rival Netflix and Amazon in serving up dynamic content for each user.
If you're not a good fit for the certification, don't miss out on the contextual marketing opportunities that await your business. Read 6 Ways to Get Started with Contextual Marketing.
I've taken the certification before. What's new?
1. New strategy
"There are so many things to think about and plan. It's hard to get started." - Current Contextual Marketing Certified HubSpot Partner.
That's why, our new certification includes:
A suggested process for Contextual Marketing strategy has been created.
Step-by-step instruction that teaches students how to think through all of the necessary considerations when building contextual marketing.
2. Bite-sized training content
This time around, there are more classes with shorter videos. We know that you have a finite amount of time to dedicate to on-going learning. We hope that you consider making room for this advanced certification in your schedule. The recorded content has a considerably short run time, clocking in just under two hours!
3. Terminology explanation
The certification sets the record straight on terminology for this marketing approach. Terms like "Contextual marketing," "dynamic content," "personalization" - what are their major differences, and how should you approach each one?
Bonus tip: Contextual Marketing dynamically displays content to a user, which is why contextual marketing is a facet of the user experience at large.
4. Transcripts!
Transcripts have been highly requested and are available on each class page.
5. New exam and practicum
Being Contextual Marketing Certified shows that one is capable of the strategic planning and critical thinking skills necessary for creating a successful Contextual Marketing asset. That's why our new certifications includes more real-life scenarios and a streamlined practicum. Additionally, the certification shows that one is proficient in creating smart content.
The testing process (both exam and practicum) have been updated to ensure that learners are able to demonstrate and apply what they learn about contextual marketing through real-world scenarios and creating smart content.
I'm in. How do I get to the certification?
You can access the certification by visiting Resources and Certifications when logged in to HubSpot:
Good luck! Let us know what you think in the comments.