For as long as HubSpot Academy has been creating sales courses, our main focus has been on individual salespeople. The Inbound Sales Certification and HubSpot Sales Software Certification are both meant to help sales reps execute their daily responsibilities in the best possible way. Sales leaders will probably find value in taking these courses, but they won't find much that's directly applicable to their personal responsibilities.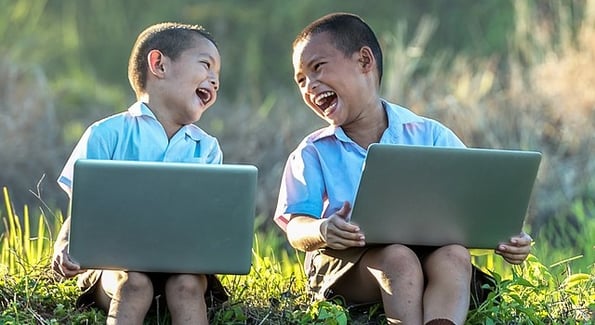 That's all changing now.
The Inbound Sales Certification and HubSpot Sales Software Certification aren't going anywhere, but we've added two new certification courses to complement them: Frictionless Sales and Sales Management.
Frictionless Sales Certification
Sales organizations are full of friction that hold sales teams back from their full potential. On average, salespeople only spend about a third of the workday selling, with the majority of their time being spent on other things. And when they are selling, they often find themselves misaligned with their buyers' goals, which hurts their ability to build trust. And these problems are self-perpetuating because so few sales organizations invest in the coaching and training necessary to break bad habits.
To address these problems, we've developed the Frictionless Selling Framework, which walks sales leaders through three phases of removing friction from their sales organizations.
The first step is to enable your team to spend more time selling. The second step is to align your team with your target buyer. And the third step is to transform your team through a culture of learning.
The Frictionless Sales Certification course teaches sales leaders how to use this framework to identify and remove the friction that's slowing down their sales teams' growth. It has a lesson for each of the three phases of the Frictionless Selling Framework, each with a case study video and a downloadable PDF worksheet. Total video time is only about an hour, making it one of the shortest HubSpot Academy certification courses.
Go to the Frictionless Sales Certification course now!
Sales Management Certification
Sales managers have a hard job. Many of them are promoted reps, with little or no managerial experience. They often struggle to know what their responsibilities are and how to execute them effectively.
About a year ago, HubSpot Academy released a course to teach new or aspiring managers how to excel in their role. It included excerpts from interviews with 23 successful sales leaders and covered the basics of defining a sales process, training and coaching a sales team, and hiring and onboarding new reps.
This year, we enriched the course with downloadable resources, online quizzes, and a comprehensive exam. Now anyone looking to learn the basics of managing a sales team can take this course to get a solid foundation and earn a badge and certificate to prove their comprehension.
Go to the Sales Management Certification course now!
Ready to Learn?
HubSpot Academy now has certification courses for all stages of your sales career: Frictionless Sales for VPs and directors, Sales Management for frontline managers, and Inbound Sales for individual reps and everyone else. Additionally, there's the Sales Enablement Certification for marketers who want to better support their company's sales team and the HubSpot Sales Software Certification for any salespeople who are using HubSpot CRM and Sales Hub to do their daily work. All of these certification courses are completely free and available now at academy.hubspot.com. Enjoy!
Want to connect with others on HubSpot tips, tricks, and updates? Head over to the HubSpot Community to join a conversation or start one of your own.