Whether you're starting a new business, or you've already began and are looking to grow, getting started with marketing can seem like a daunting challenge. Today, marketing takes so many different forms: email marketing, content marketing, conversational marketing, and the list goes on. So how do you get started right? How do you start marketing in a way that will set the foundation for you to grow over time?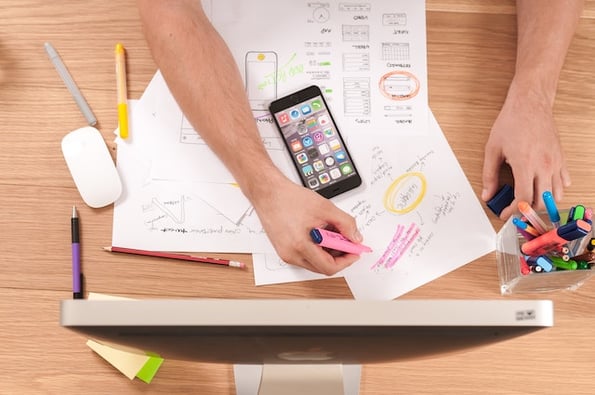 In HubSpot Marketing Hub Starter, you have all the tools you need to create a successful marketing campaign: a CRM, ads, forms, conversations, landing pages, and email. And the best part is that these tools are all integrated with one another, so you don't waste time managing disconnected tools and systems. Instead, you can focus your time on the things that matter to your business.
Steps to build a marketing campaign in HubSpot
Start Marketing Right

Attract Leads Using Ads

Capture Leads Using Forms and Conversations

Get Started With Landing Pages

Start Email Marketing
In a brand-new course from HubSpot Academy, you can learn everything you need to know to build your first marketing campaign using Marketing Hub Starter. Head on over to HubSpot Academy and take the course today.
Start Marketing Right
The key to getting started marketing right is to set a foundation that you can build on overtime. Without a solid foundation for marketing, you may find yourself going back to the drawing board not long after you began.
To build a foundation for growth, start by implementing tools and strategies that will scale as your business grows. The best growth strategies are built by harnessing your previous growth.
Think of your business as a flywheel: the momentum you gain from your marketing, sales, and services efforts will spin your flywheel faster. At the same time, working to reduce friction in your business will create a delightful customer experience. When customers are happy, they stay and refer their friends. This helps your flywheel spin faster.
At the center of your flywheel — and your business — are your customers. Keeping track of all your interactions with your customers is essential to ensuring that they aren't interacting with you in a bubble. Use a CRM, a customer relationship management system, as your once source of truth for all your customer interactions. Once you start building your contacts database and gathering more information about your customers, it will become the powerful engine of your marketing strategy.
Attract Leads Using Ads
To start marketing right, think about your marketing campaigns in the context of the inbound methodology: Attract, Engage, Delight.
In the Attract stage, you can attract people to your brand using ads. Use ads to meet your audience where they are and deliver targeted, relevant content to them there. Is your target audience active on Facebook? Trying using Facebook lead ads to get in front of them.
With the ads tool in HubSpot, you can create and track your Facebook, LinkedIn, and Google ads. Monitor your ads performance over time to determine which channels work best for your audience.
Capture Leads Using Forms and Conversations
Once you have people's attention, you need a way to capture their information and enter it into your CRM. With forms and conversational channels like live chat and bots, you can make it easy for visitors to give you their information so you can start tracking and learning about them.
In HubSpot, you can create both regular and pop-up forms to gather data about your leads. Using HubSpot Conversations, you can add live chat to your website to engage with your customers in real-time. You can also create bots to automate your conversational marketing efforts.
Get Started With Landing Pages
The landing page is the centerpiece of your marketing campaign. It's where you direct visitors to after you've attracted them using ads, and where your forms and chat options are going to live to capture those visitors' information.
But why will people give you their personal information, the most valuable asset of the marketing world? Because you'll offer them high-quality, relevant content in return. Use a landing page to make a targeted offer to your audience. This could be an eBook, white paper, email course, access to a free trial, or any other valuable offer.
The main purpose of a landing page is to make an offer to your audience, but it should also be visually appealing and engaging for viewers. In Marketing Hub Starter, you can quickly and easily build outstanding landing pages using the drag and drop page editor.
Start Email Marketing
Now that you've attracted and engaged your leads, the real work begins: nurturing them into becoming customers. Email marketing is a crucial part of any inbound marketing strategy, since it's the main form of communication in the business world.
But nobody likes to receive generic, impersonal mass emails. Make your emails feel personal by using data from your CRM to create targeted, personalized emails that delight your contacts.
In HubSpot, you can use the drag and drop email editor to easily create engaging emails that resonate with your audience and keep them coming back for more.
Want to learn how to build a marketing campaign in Marketing Hub Starter from start to finish? Check out this course from HubSpot Academy to learn more.
Want to connect with others on HubSpot tips, tricks, and updates? Head over to the HubSpot Community to join a conversation or start one of your own.