Roman philosopher Marcus Tullius Cicero once said, "A room without books is like a body without a soul." Now, it's a little known nugget of Roman history, but that's not the full quote.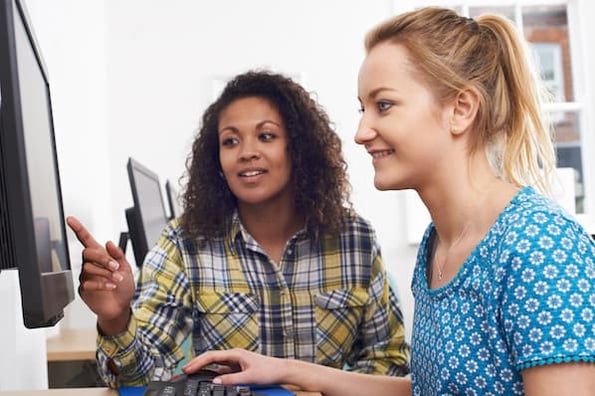 Cicero actually said, "A room without books is like a body without a soul. The same goes for a massive base of contacts without a solid contact management strategy. I bet people are going to say I didn't actually say that, but I totally did. I'm telling you — your contact storage and outreach are soulless if you don't leverage proper contact management. I'm Cicero. Quote me."
Those are some wise words that one of history's greatest minds definitely said. And he's right. A consistently effective contact management strategy can be a crucial component to sustained, successful interactions with prospects and customers across every facet of your business.
But what is contact management? And what goes into a well-constructed contact management strategy?
Here, I'll offer some insight into the nature, components, and techniques of a proper contact management strategy.
What is contact management?
Contact management is the process of leveraging a dedicated software program that easily stores and sources customer contact information, including names, contact histories, and email information.
Contact management software often includes resources for lead and pipeline management — as the process rests on you understanding who you're reaching and where they might be in their buyer's journey.
Effective contact management also relies heavily on how and when you're communicating with leads and prospects. That's why many kinds of contact management software let you track, document, and analyze correspondence across all facets of your business — particularly how you interact with your contacts over mediums email and live chat.
Ultimately, there are four key elements involved in constructing and carrying out a successful contact management strategy, and they're often best-served by incorporating all the tools I just mentioned. And for the most part, a solid CRM can cover all those bases.
Here are the four components of an effective content management strategy and some insight into how a CRM can help you deliver on each one.
Contact Management Strategy
Contacts
Database Management
Lead Nurturing
Conversion
1. Contacts
It might go without saying, but contacts are central to contact management. Contacts can come in several forms from a variety of sources across the spectrum of sales and marketing. They can be defined as any prospects or customers your company markets to, sells to, partners with, engages with, or employs.
Depending on the scope of your business operations, that can make for a lot of data to wade through. That's where a CRM comes in.
A good CRM will organize the contact information you accrue throughout your sales and marketing efforts — neatly regimenting your contact data and allowing for more straightforward analysis.
Many CRMs will also automatically and diligently track all your customer interactions. Functions like that allow you to better align your sales, marketing, and service efforts while giving you a better picture of where you're thriving and underperforming in terms of contact interaction.
2. Database Management
Database management is the process of keeping your contact data as clean and up to date as possible. You have to consistently maintain your contact information, shedding invalid leads with no legitimate potential that will ultimately skew your reporting and email analytics.
You want to create an engaging, personalized experience for leads and customers. Unreliable data undermines those efforts, so having a resource that provides solid visibility into your contact records and the means to consistently maintain them is central to successful contact management.
Many CRMs provide the resources for that process. They offer straightforward, accessible dashboards for accessing and maintaining contact data.
Some have pipeline management functions that enable you to track and understand a contact's place in your sales cycle, giving you the necessary insight to know if and when to shed their information from your database.
3. Lead Nurturing
Effective lead nurturing is another crucial component of a successful contact management strategy. Here, you can use your contact database through your CRM to identify a base worth nurturing and leverage the contact data you've accrued to interact with them.
This process will help you learn about your customers and prospects and let you better adapt to their needs and interests through your sales and marketing efforts.
Your customer database provides a centralized location that will help you with processes like developing targeted lists and automating smarter email campaigns.
Sensible contact management will always take some degree of personalization and often hinges upon your ability to measure and learn from your lead nurturing efforts. A CRM's automation capabilities allow you to deliver on both of those tasks.
Your contact database might have tens of thousands of contacts in it at once, a solid CRM will allow you to handle and learn from them — providing the tools to nurture that base, track its actions, and give you the resources to analyze the data they produce.
A considerable portion of contact management is being able to continuously connect with your contacts. Lead nurturing resources help you better understand your ideal buyers, making your contact outreach and database management more streamlined and effective.
4. Conversion
The endgame for any contact management strategy — or any sales and marketing effort in general — is conversion. It's why you gather contacts in the first place and serves as the ultimate reference point for how well you're leveraging your contact management tools.
Conversion is the last step in the contact management process. And if you've been properly leveraging your contact management system of choice and continuously improving your strategy, you'll be in good shape to do it effectively.
The previous phases in the process and the contact management systems you leverage will provide you with the resources to source, reach, nurture, and understand your contacts.
If you've made solid use of your tools and been adaptable enough to understand how to best appeal to your leads, you'll be able to convert them to customers more effectively than you could have without a contact management strategy.
There are a couple of key points to take away from this article. First and foremost, it's in your best interest to take the time to construct a well-planned contact management strategy — no matter how many contacts your business is dealing with.
Second, strongly consider leveraging a CRM to support those efforts. Those programs often come stocked with the resources necessary to start and sustain productive contact management.