Contacts are the heart of our marketing and sales strategies — they're the real people inside our software who help us grow our businesses.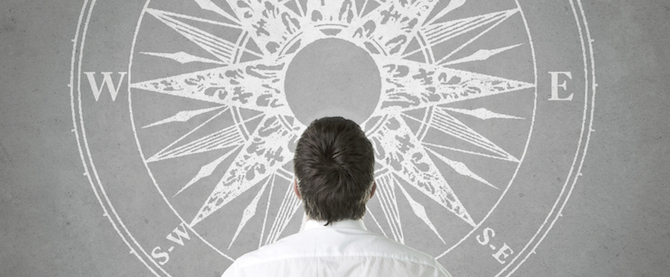 But what's the story behind our contacts, and how can this story be implemented into our inbound strategy? The growth stack model helps people achieve success, but how is it connected to your contacts?
During the last 10 years, the inbound world has seen a rise in many different concepts and ways to be successful. How can we now tie all of those ideas together to achieve success with our inbound businesses?
Contacts: A Growth Stack Story is here to tell you.
What is "Contacts: A Growth Stack Story"?
This new story series — Contacts: A Growth Stack Story — is here to help you and your business make the connection between marketing and sales and return on investment.
This series will cover all types of content that touch on the topic of contacts. The purpose is to explain how contacts are the heart of anyone's inbound strategy, and the Growth Stack is most effective with contacts acting as the heart.
First thing's first — here are a few definitions you'll need to know before we start this series. First, what are we referring to when we say "contacts"?
What is a contact? A contact is anybody your company markets to, sells to, partners with, engages with, or employs. As you continue to educate and inspire these people, they're representing a story through each step of the inbound methodology.
Next, what is a growth stack, and what is the HubSpot Growth Stack?
What is a growth stack? A stack is a set of tools that work together to achieve a specific result. It's a simple, powerful technology foundation to help you grow your company.
What is the HubSpot Growth Stack? HubSpot offers a full stack of products for marketing, sales, and customer relationship management: powerful alone, but even better when used together.
These are the two definitions we'll be referring to throughout this blog series.
The Logistics of This Story Series
Let's talk about how this series is going to work.
When: Every Thursday, from July to December, 2017.
Where: The HubSpot Academy User Blog. Make sure you're subscribed.
Why: To learn about the story behind contacts, the Growth Stack, and ROI, and how they work together to build a successful inbound strategy.
Who: This story will be told by many different people, views, and voices, but I will be your consistent narrator.
How: How can you be involved? Tweet us your questions and feedback using #contactsgrowthstack.
The Contact's Bridge
How can you follow along with this story? The following diagram will be our guide to the story of contacts and the Growth Stack. Each post is another step along the bridge connecting contacts and the Growth Stack to ROI success.
Contacts: A Growth Stack Story Diagram
The dots represent each post in this series, and this diagram will appear on each blog post. You will also be able to navigate to this series home page located here.
This is About Teamwork
Telling the contacts story is going to be all about team work. Please share your thoughts, experiences, and feedback throughout the series. How have you used contacts in your business? What challenges do you face managing them, or tying them to revenue? This series and each post will have a home here where you can follow along with where we are in the story.
Here's how you can get involved and share this story:
Your contacts are an important pieceof your overall inbound strategy and to have a successful inbound strategy you need a successful contact management strategy.
Get started with your contact management strategy here.