Pillar pages take the concept of long-form content a step further by offering the same content in a downloadable version (for conversion) and supporting blog posts that link to the page for increased SEO juice.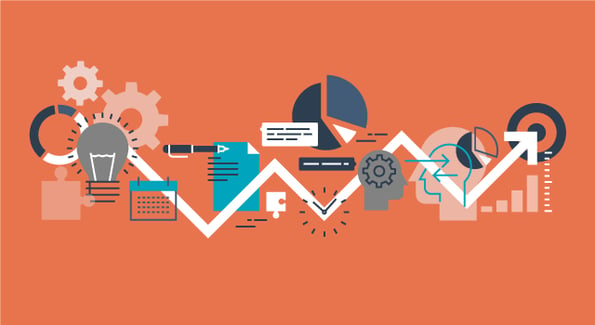 In the previous post in this series, we walked through step-by-step how to set up the actual pillar page in HubSpot. Now we'll cover the supporting pieces and how HubSpot ties it all together.
Campaigns Tool
The campaigns tool in HubSpot is a way to organize all of your efforts when working toward a goal such as launching an offer or new piece of content (learn how to create a campaign here). It's commonly used to tag all the components of a content launch, but can also be used to group together other types of activities, such as digital efforts related to a trade show or promotional sale. Make sure to add any key dates as well as your SMART goals to the campaign.
For the pillar page, create a campaign to track and organize items for the initial 90-day launch. It's easiest to create the campaign first so you can attach components as you go.
If you've been following along and already created your pillar page, you'll want to go back and add the campaign now.
CTA Tool
Part 1 covered the CTAs you'll need on the pillar page, but you'll also need CTAs that point from your blogs and website pages to the pillar page. Create at least one text CTA and an image CTA to link to your pillar page.
Although the goal of your pillar page is to attract new traffic, promoting the content across your website is always a good idea to educate visitors on all the great stuff you offer.
Blogs
Now that your pillar page is in HubSpot, you can start to build the blog posts that link to it. You should include at least three, but you could use as many as you want (learn how to do this here).
Remember that if you're publishing a new blog post, all of your blog subscribers will be notified. So you don't want to publish 20 new blog posts all on one day because your subscribers will be overwhelmed with 20 emails. Alternatively, space out posts using the blog schedule feature or predate them so notifications don't go out.
Every blog in the topic cluster will need at least one normal text link to your pillar page. You'll also want to try an anchor text CTA because these can perform really well. The CTA on the bottom of the blog can link to your pillar page or another relevant offer as long as it tightly aligns with the topic of the blog.
For The Ultimate Guide to Inbound Marketing Personas, one of the supporting blog posts is entitled The 7 Deadly Sins of Developing Buyer Personas:
Tie the Content Together in the Content Strategy Tool
Now that you've created the pillar page and the supporting blog posts, go back into your content strategy tool (you used this tool in the planning stages) and attach content to each bubble. The tool will then verify there's an internal link, and you'll be able to gather statistics about the topic cluster.
Pro Tip: Currently, the content strategy tool will only recognize text links as a successful connection—something to keep in mind as you insert links and CTAs in your blog posts.
Heatmap Software
Heatmap software, such as Hotjar, gives marketers the ability to see where and how visitors are engaging with content and how far down a webpage someone goes (especially important for these long pillar pages). Gathering and evaluating these metrics help you improve the pillar page over time.
Setup is as easy as installing a snippet of code in the header of your site, which can be done under Content Settings in HubSpot.
Stay tuned for the next blog post in this series, which will cover promoting your new pillar page to the world. Or download the whole guide now.
If you need assistance growing a content marketing skillset, check out HubSpot Academy's Content Marketing Certification.