As marketers, email is still one of the top channels we use to close and delight customers. But getting recipients to engage with your email can be challenging. In fact, increasing engagement was rated as the top priority for email marketers in 2016 according to MarketingCharts.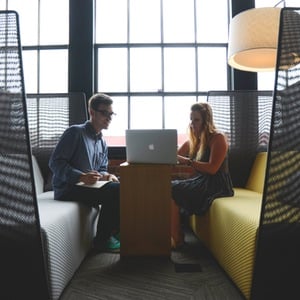 So, how can we make the most out of sending email with HubSpot?
Send Email In a Recipient's Timezone
With HubSpot Smart Send, Professional and Enterprise customers can now schedule an email to be delivered at the same time across the globe. Delivering an email when a recipient is more likely to open and engage with it translates to better performance and better brand reputation. Let's take a quick look at how Smart Send works.
Create your email, and choose a recipient list. Just as you do today, create the content for your email and choose a recipient list.


Choose Smart Send. Within the "Send or Schedule" tab choose the Smart Send option which will automatically show you the percentage of your list that is located in different timezones.


Choose a date and time to schedule your email. Smart Send will group your contacts by their respective timezone and deliver your email at the scheduled time within their timezone.
Create Segmented Lists
Segment and send email to specific lists that are grouped by buying stage, engagement, buyer persona, and more. Segmenting your lists by some of these attributes allow you to target recipients and see which works, and then iterate based on what doesn't. Here are a few lists we recommend creating:
Marketing Qualified Leads and Customers: Break your contact lists into buying stage and tailor your content to each group. Your customers no longer need to be sold on your product or service but may need different information about an upcoming conference or new updates to your product.


Buyer Persona: If you have one, or multiple, buyer personas it makes sense to create and send content that matches their pain points. If you're using HubSpot personas these lists are automatically created for you.
For 18 more lists you can create, check out this blog post on 20 lists every email marketer should build.
Tailor Content to Individuals
Using Smart Content you can tailor your email content to even more finite groups and make it more specific, actionable, and as a result, more likely the recipient will engage. For example, you can create a Smart List that captures contacts who visit your pricing page, and product or services pages, and also fit a specific persona. That's just an example - but consider your target customer and the steps towards a purchase and then how you can create Smart Lists that record contacts that meet those criteria. Based on the smart lists you create, use them in email to tailor content that is specific to individuals.
How are you tailoring your emails to recipients to get the most from them? Let us know in the comments.