You'll recognize that hum in the air as a new HubSpot tool coming in for landing. The HubSpot Project Templates Tool now arrived in your portal!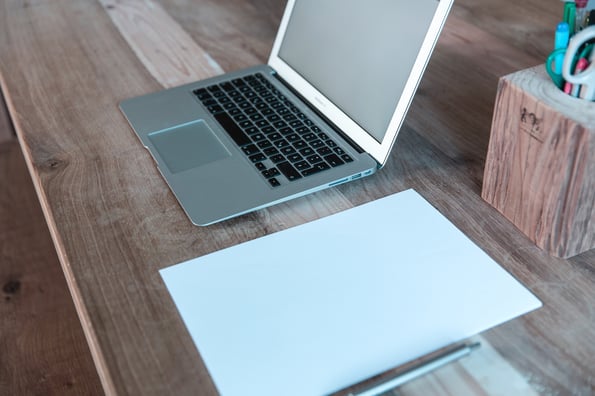 Here's some background: Marketers today still face large challenges outside of typical marketing activities, within and without HubSpot.
Marketers already utilize myriad communication avenues on top of their content work inside HubSpot. This problem needed fixing.
Introducing HubSpot Projects: a powerful new productivity tool inside HubSpot that can transform how you and your team collaborate, work, and learn inside of HubSpot.
The Projects are a new way to learn inbound. Pre-populated Project Templates designed by the knowledge-masters at HubSpot Academy are already guiding users through complex inbound marketing tasks.
Some of the most popular templates to-date include:
Time to dig deeper. How have individual users flexed the Project Templates to their specific needs? Check out six HubSpot beta customers exercising the Project Templates Tool to align their team's efforts right inside of HubSpot:
#1: Cloud Assess used Projects for social, websites, and events
Cloud Assess is a system to conduct effective assessments. They use Projects to manage various work, from running their conference to-dos and social updates to ongoing website optimization.
Cloud Assess uses the Projects Template as a simple checklist to itemize website improvement actions. Small actions including "Update form links" and "Thank-you page" can be assigned to a team member and checked off upon completion.
Over on social, there is a simple project with a reminder to "ensure we are following all clients on Facebook" with a due date. Tiny tasks that might otherwise slip through the cracks do not go forgotten. No matter the action, it's gathered in Projects.
For events, Cloud Assess has modified an existing Project Template almost beyond recognition for their very own "VET Conference Task List" Project. While it still includes more boilerplate actions for creating a campaign within HubSpot, they've added modifiers and extend the activities even further. Once the campaign is launched, it's clear things are just beginning, because Cloud Assess added tasks for:
Content for landing page
Infographic
Case Study 1
Case Study 2
Brochure redesign
Remarking Ads
Booth design
Giveaways, press releases, and merchandising
They even included checklist steps on individual merch items. One team member included a note in the task's comment for the merch's ETA. How's that for transparency?
#2: Spotlight: Girls used Projects for dividing tasks and conquering the day
Spotlight: Girls is an organization that celebrates girls and women through multi-media learning experiences. They manage multiple projects by assigning work to different team members and setting due dates.
They even used the Projects tool to create a checklist for their move to HubSpot.
While certain Spotlight: Girls workers have created task lists for themselves, such as Chrissy keeping track of items including finishing a PowerPoint, cleaning up her email inbox, and ordering shelving for the office, their team tracks several tasks that require close alignment.
For their Closing 2016 Camps Project, Chrissy was tasked with creating a financial report for the summer with the paperwork attached to the task. At the same time, Lynn needed to create a customer email send to go out before its due date on August 22.
All built within the tool, everyone knew where to find their tasks, their resources, and their due dates.
#3: Ebix used HubSpot Projects for ganular team-task management
Ebix is a company that provides on-demand insurance solutions. The team collaborates to design the most effective home page banners for clients.
Within each Project, within each task, within each subtask, teammates update one another on work progess in the comments section.
Notice how much information is shared within the team. Links to article pages and landing pages can all be done within the HubSpot tool. This transparency allows teams to know who owns what tool, what expertise, and who to reference if they need info on an exact task type in the future.
#4: Watermark Advertising used HubSpot Projects to manage their client's campaigns
Watermark Advertising is a creative group. It's recently helped their client, Denver Medical Weight Loss, with content creation and brainstorming blog post ideas.
They created a campaign titled "David and Goliath" from scratch to train Denver Medical Weight Loss in assembling and aligning the numerous requisite components for an inbound campaign.
Watermark loaded all the tasks into the Projects tool. They designed it to meet both their needs on execution and the clients' needs for transparency into what's been done and what's to come. The campaign requires tremendous input from an entire team. You need a high-altitude view. You need to know who will be responsible for what task, when, and why it's so important to something you did two months earlier, or perhaps three months down the line.
Watermark did this with their Q1 Campaign.
"This is SO helpful for agencies who want to onboard their clients in a clear and efficient manner." - Sam Ricche ZZA, Even Star Marketing
#5: ELEAD1ONE cloned and updated existing HubSpot Project Templates
ELEAD1ONE offers automotive software solutions and has taken advantage of the Lead Nurturing project template to get their drip marketing setup in HubSpot.
They augmented their copied Workflows template with extra details and notes. While the existing template includes steps to segment and import contacts, ELEAD1ONE included a step reminding their team to Correct the area code on the master list before sending the first HubSpot email. They included the list in question and updated the Import step with a due date.
#6: NR Media Group used the tool to automate their work at a meet-up
NR Media Group is an inbound marketing agency that runs HubSpot User Groups (HUGs) in Columbus and has put together their own template for this recurring project.
NR created a Project Template specifically for running a monthly HUG webcast. It included directions on developing topics for the events, advisable background info to gather on guest speakers for promotional tools, and how to set up the webcast using EventBrite.
What's more, there are reminders in place to launch the announcement and promotional emails. In NR's case, these individual tasks weren't assigned to any person in particular. However, if they were, it would be simple for certain team members to take on the tasks for developing the graphics in Canva or crafting the invite emails. It's as easy as assigning a task to a user already in the HubSpot portal.