HubSpot has a bunch of free tools, and your team is probably using many of them. Maybe your marketers are capturing leads through pop-up forms, your sales team is using email templates and meetings links, and your service team is using live chat. Hopefully all of your teams are enjoying HubSpot CRM. But there's one free tool that many teams overlook, and that's a shame. In my opinion, it's the unsung hero of HubSpot CRM.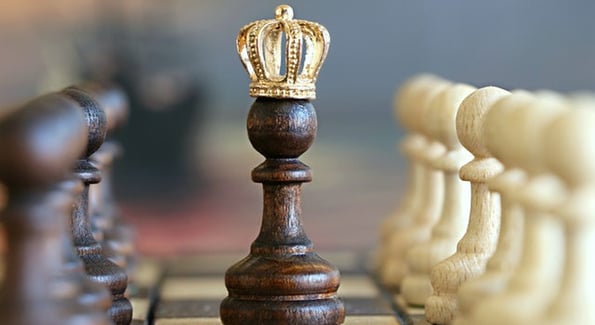 The tool I'm talking about is snippets. Snippets are short, reusable text blocks. They're kind of like mini templates, except they aren't just for emails. Snippets can be used in live chat, on CRM records, and even in a few places outside of HubSpot. In this post, I'll outline my four favorite ways to use snippets. But first, let's take a quick look at how to create one.
Tell us what you think: Take the User Blog Survey.
How to Create a Snippet in HubSpot
To get to the snippets section of your HubSpot account, go up to the main navigation bar and click Conversations and then select Snippets from the dropdown menu. That will bring you to the snippets index page, where you can see any snippets you've already created or create a new snippet by going up to the top right corner and clicking the Create snippet button.
Similar to email templates, snippets need a name and a body. The name is purely internal, so call it whatever makes the most sense to you. In the body, you can format the text, add links, and insert personalization tokens. We'll look at a few examples below. The last thing a snippet needs is a shortcut, and this is what makes snippets magical. Anywhere snippets are supported within HubSpot, you can type a hash symbol (#) followed by a snippet's name or shortcut to insert the snippet right where you're typing.
4 Ways to Use Snippets
Now let's look at my favorite ways to use snippets:
1. To answer common questions over email
When I answer questions over email, I often reference HubSpot's online documentation or one of HubSpot Academy's lessons. To answer a question thoroughly, I sometimes need to reference several different online assets. But looking up each of those links every time I want to share them can be a real pain. I could put them into an email template, but that would cause a couple of problems: First, I sometimes want to include links when I'm using one of my other email templates. Second, I don't want a million tiny templates cluttering up my list.
Enter snippets. I can create a snippet that has a single link in it or a snippet that's a list of links. I'd give that snippet a shortcut referencing the thing I'm helping with, and then I'd be able to insert it any time I'm sending an email.
Here's an example:
Here's what it looks like to use this snippet in combination with an email template:
Snippets also work inside of Gmail and Outlook if you're using HubSpot's email extension. The shortcuts don't work there, but you can pull snippets from a list, like this:
So gather the links you're always hunting for and put them into snippets, and you'll save yourself a lot of trouble in the future.
2. In live chat
A lot of people enjoy the efficiency of email templates, but what do you do when you're communicating with people through live chat? Email templates don't work there.
But snippets do! And the same snippet I used in the emails above would work great in live chat. Here's what that looks like:
Create several snippets to respond to the questions you most often answer over chat, and you'll be able to work much faster.
3. In a call script
If you're a salesperson, you might have scripts or qualification frameworks you use when you call a prospect. You can put that information into a snippet like this:
That way, when you make a call from the CRM, you can insert your snippet right into your call notes to guide the conversation while you're on the phone:
Not using HubSpot's calling feature? No problem — snippets work in CRM notes, too. Create a new note and insert your snippet the same way:
So put your call outline into a snippet and give it a try next time you're on the phone.
4. To insert terms of service into a quote
If you're using Sales Hub Professional or Enterprise, you have access to HubSpot's quote tool. When you generate a quote in HubSpot, it looks like this:
Notice that you can personalize your quote with Comments to buyer and Purchase terms. If your company has standard terms of service that need to be shared with every potential buyer, it would be a huge pain in the neck to write them out on every quote. Luckily, you can use snippets in both of these boxes. So you might make a snippet that links to your terms of service, like this:
Then, when you generate a quote, inserting the terms of service would look like this:
Those are my four favorite ways to use snippets. Create some snippets of your own and see where they take you!
Want to connect with others on HubSpot tips, tricks, and updates? Head over to the HubSpot Community to join a conversation or start one of your own.