As inbound marketers, we are always looking for better ways to attract, convert, and close traffic. Most of the time we talk about inbound marketing in the context of landing pages, email, or a blog. But your website is the most underrated asset you have in the arsenal of inbound marketing. Your prospective customers likely spend more time with your website than your sales reps, so shouldn't we ensure your website helps convert and close your prospects?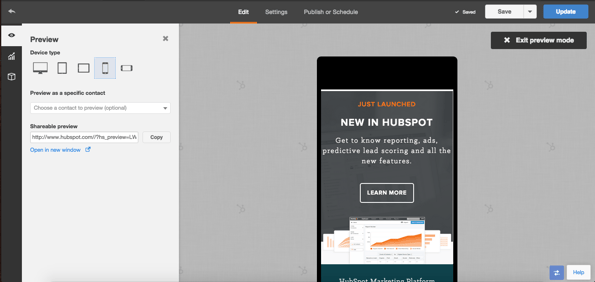 Today we'll walk through some elements that go into the foundation of your website, and talk about how to grow your traffic. Let's jump in.
The Foundation of Your Website
The foundation of your website is a set of fundamental elements that should be addressed before growing your website. Without these elements, your website can't grow. At the very least, you're putting it at serious risk of impacting the growth. So what needs to be at the foundation of a growing website?
Speed
According to a statistic from Akamai and Gomez, 40% of the visitors coming to your website will leave if it takes more than 3-seconds to load. Compare that back to 1995 when Akamai found that visitors would tolerate waiting 38 seconds for a webpage to load. Today we're busy and expect the page to render near instantaneously.
With the HubSpot Website Platform, your website is backed by our Content Delivery Network to ensure it is always available and always fast. No configuration or technical setup needed.
Page Weight
You may be asking, what is page weight? The simple answer is it's all of the elements on a web page that need to be downloaded by a browser. At one time, you will likely notice page weight when visiting a website that has a significant number of images or videos. These files are generally larger than others on a website and will likely cause a page to load more slowly.
For example, let's say that you have an image on your homepage and it has a really high resolution. The image is 5000 x 5000, and a few MB in size. On your homepage, you're only displaying the image as 1000 x 1000. Just because you're displaying the image in a different size, you would expect the browser to only load that version, right?
Unfortunately not. In most cases, the visitors browser has to download the entire image, and then will show it in the correct size. We often don't notice this when browsing the Internet because it generally happens quickly, especially on a high-speed connection. But if you are using a mobile device on a cellular connection, it's very noticeable.
We knew this wasn't good for you, and your prospective customers, so we added dynamic image resizing and image compression to the HubSpot Website Platform. Image compression happens automatically when uploading a new image into HubSpot, but let's quickly walk through the dynamic image resizing.
Upload an image into HubSpot
Specify dimensions for that image, or utilize the image resizing tool. These dimensions should be smaller than the image that you uploaded.
Insert the image into your website page
By doing this, HubSpot will only load the image in the dimensions you specified which helps your website load faster, and saves from excessive page weight.
Security
While security is a topic we don't talk about often as marketers, as soon as we hear news about another hacking incident we all breath a sigh of relief. Website hacking incidents are becoming more prevalent, and according to WordFence, Wordpress sites are generally attacked between 10,000 - 14,000 per minute. Yes, per minute. That's tens of millions of attacks per day and if any one attack succeeds it could have a big impact on that website and business.
With the HubSpot Website Platform, you're backed by a web application firewall that protects your website and all your data from hackers getting in. There's no settings that you have to worry about, it's just always there protecting your website and your content. In addition, for all HubSpot Website Platform customers we're now including SSL at no additional cost.
Quality Content
To truly succeed, your website needs quality content. According to Google, top-ranking websites have 900+ words on each page. But it's not just about the amount of content you have, it's about the relevance and quality of that content as well.
Here are some guidelines your website content should follow:
Your content should be visually compelling and easy to read
Any copy should be checked for errors and grammar
Use H1/H2 tags as appropriate within the page to define titles
Ensure relevant keywords are within your copy
Don't write for search engines, write for people
Growing Your Website with HubSpot
Now that we've covered the fundamentals, how do you grow with the HubSpot Website Platform? In this section, we'll walk through three key areas that help fuel your website growth including visitors accessing your website from any device, optimizing for search, and integrating your website with the other tools you already use.
Experience Optimization
With each new visitor landing on your website, you have the opportunity to offer a delightful experience. This experience is all-inclusive of how your website displays to the content on the page, and the relevance to the visitor.
To start, your website should be mobile-friendly. This is important for visitors, it's also important because Google now uses it within their search algorithm. If your website requires the visitor to pinch and zoom to read any content, it's likely not optimized. With the HubSpot Website Platform, your content will automatically be backed by responsive design and ready for visitors on any device. You can even see how it will look using the built-in mobile preview:
Click the eye icon near the upper left
Choose the device you want to preview the website page within

To exit the preview, simply click exit preview mode in the upper right as shown in the picture above.
In addition to delivering a compelling experience based on the device the visitor is using, it's just as important to deliver a relevant experience that is specific to them. At the HubSpot Professional and Enterprise levels you can utilize Smart Content to personalize the content on he page. At INBOUND, we added insights to Smart Content so you can see information about where your visitors are coming to your website, and utilize that information to add personalization.
To access Smart Content Insights just mouse-over the Smart Content icon within a page and you will see it. As you can see from this image, 57% of traffic to this page is from leads, and they require different information from customers. With this data, in one-button I can start to make the content on this page specific to leads visiting this page versus the customers.
Note: you must be using the new HubSpot inline editors to see Smart Content Insights.
Search Optimization
Organic traffic will likely be an important part of how your website traffic grows over time. But search engine optimization is a complex topic. With the new Website Platform, we've made Search Optimization simple by giving you a personalized "to do" list to address areas that will help the search ranking of website pages.
HubSpot will offer SEO suggestions as you type your content, and when you select a keyword your "to do" list will display similar to the image below. For example, if you have a page on event marketing, you want that keyword to appear within the title, URL, and a few times within the body of your content. It's even better if you have images that also have alt text that lines up with your keywords.
If you are utilizing the HubSpot Website Platform, we recommend going through your top 10-15 website pages and ensuring they are fully optimized for search.
Website Integrations
Your website shouldn't live in a silo. The very fact that it's the center of all your inbound marketing means it needs to be connected to your landing pages, blog, email, and other marketing tools. But it also needs to go beyond that, if you host events using Eventbrite, or run webinars in GoToWebinar, or utilize ZenDesk for customer service all of these tools should also connect back to your website.
These experiences that a prospect or customer has with your business may not directly be with your marketing team, but are considered to be with your company. As inbound marketers, we can utilize these events directly from the contact timeline to create more relevant experiences on the next visit to your website.
For example, let's say you have a high-profile opportunity that is in a trial of your software. They encounter an issue and file a support ticket. It turns out there's a help article that addresses their issue, but they couldn't easily locate it. In this case, you could create a list within HubSpot, then utilize Smart Content to change your homepage based on that list. For the people that encounter this error instead of showing them your typical homepage, you could display a link to help documentation or training resources which improves their overall knowledge and experience with your company.
This minor integration example is just one-of-many situations you could use integrations to be more relevant. If you think about the all of the scenarios that could potentially occur it may be overwhelming. Narrow that list down to the top 5-10 and consider the audience that you can delight with this experience. It may not result in an immediate traffic boost to your website, but the delight will spread and lead to website growth over time.
Through all these suggestions, we found looking at data from customers using the HubSpot Website Platform generate 70% more organic traffic after only 9-months, compared to 32% for customers that use another CMS.
What are your thoughts on website traffic growth? Let us know in the comments.