You might have heard that account based marketing (ABM) is a powerful growth strategy for selling into large accounts. You might have also heard that it's an expensive strategy that can only be done with a big budget. While it's true that you can spend a lot of money on an ABM campaign, you don't have to. In fact, you can get up and running with ABM using the tools HubSpot offers for free. Want to learn how? Keep reading.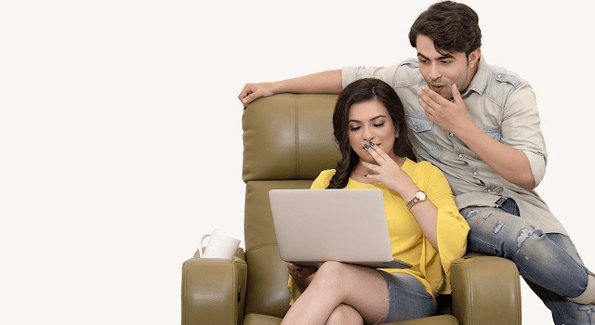 Wait, Back Up — What's ABM?
ABM is a growth strategy in which marketing and sales work together to create personalized buying experiences for a select set of high value companies. If you've been using inbound strategies, you're probably used to creating content and offers for a particular persona. ABM builds on that foundation and takes the personalization a step further by focusing on a specific list of companies, known as target accounts. Your marketing and sales teams then operate as though those target accounts are the only companies in the
We recommend a five-step approach to ABM:
Build a task force
Identify accounts
Create account plans
Attract contacts
Engage the buying committee
Let's look at each of these steps and the free HubSpot tools that will help you execute them.
Build a Task Force
In order to execute ABM well, you'll need to rethink the way your marketing and sales teams are organized. If your marketers and sales reps are operating independently in separate divisions of your company, it'll be almost impossible to get the level of collaboration ABM requires. Instead, you'll want to organize a task force. In ABM, a task force is a team of at least one marketer and at least one salesperson that markets and sells to an assigned list of target accounts.
Here are some free tools that will help you build your task force:
Conversations inbox - HubSpot CRM's universal inbox gives your whole team one place to view, manage, assign, and reply to every customer conversation

—

regardless of the messaging channel it came from.
Team email - Enables a united front to the account across sales and marketing.
Identify Accounts
Once you've created your task force, it's time to identify target accounts. There are many ways to identify target accounts, but the most important thing is that marketing and sales agree on which accounts they're targeting. If your marketer is targeting one list of companies, and your salespeople are working a different list, you're just going to end up with an account based mess.
Here are some free tools that will help you identify target accounts:
HubSpot's tracking code - Install this on your website so you can see which companies are coming to your site via Prospects

—

even if they don't convert.
Company insights - Your contact records are automatically enriched with data from over 20 million businesses.
Target Account and ICP Tier properties - Use these standard properties to tag target accounts and rank other companies that match your ideal customer profile.
Custom properties - If there's other information that will help you identify your accounts, create custom properties to hold that information.
Deals - You might look at your current deals and identify the ones that are worth investing special attention into. You could also look at the biggest deals you've closed recently and see if there's more value you can offer those accounts.
Create Account Plans
Marketing and sales need to work together to map out the sorts of people they need to attract and engage and what content they'll need in order to do that. Many sales organizations are used to building account plants all by themselves, but in an ABM world, they need to collaborate with marketing. That way, marketing can create a more personalized experience that mirrors the same value propositions that your salespeople are using in their meetings, and that will accelerate the overall deal.
Here are some free tools that will help with account plan creation:
Contact and company records - Every record in HubSpot has a timeline, where you can see all of your company's interactions with that person or organization. You can also write notes on the timeline to communicate internally. Use at-mentioning to loop in specific team members, and use commenting to reply to threads. You can also pin especially important notes to the top of the timeline.
Owner properties - If your task force has more than one salesperson on it, use owner properties to make it clear who owns which account. This way, you never have to worry about either duplicated efforts or some accounts or contacts falling through the cracks.
Tasks - Every member of the task force has a job to do, and tasks can help everyone align around responsibilities and deadlines.
Attract Contacts
Thanks to your inbound efforts, you might already have contacts from your target accounts. If not, find out where your target contacts go to learn about solutions like yours and make sure your company is well represented there.
There are many ways you can attract contacts. Here are some free tools that will help:
Engage the Buying Committee
There are a lot of roles that might be present on the buying committee. You might already be in contact with some of them. If so, you need to find ways to empower those committee members to win over other members of the committee. As you think about what each committee member needs, both for themselves and in their effort to win over others, you'll quickly realize that different committee members need different content. Maybe the decision maker cares about outcomes while the end user cares about usability. And you should have special nurturing plans for your blockers to keep them from derailing the deal.
As engage with the buying committee members, use these free tools:
You might also consider trying our Email signature generator. You spend hours a day in your inbox emailing others. Why not make your emails as personalized and relevant as possible? Email signature generator provides an opportunity to add personalized, scalable content. You could link to an upcoming webinar, trade show event, content, or video that's individualized to the account.
Measuring the Effectiveness of Your ABM Campaign
As with any go-to-market strategy, you need to measure and analyze how well your ABM efforts are working. This will help you understand what's working well and where your team can make improvements. Over time, your ABM strategy will become more and more effective as you lean into what works and iterate on what doesn't.
Here are some free tools that will help you measure your success:
Additional Tools
All the tools we've discussed so far are included in the free version of HubSpot, and you're welcome to use them for free forever. However, if you find that ABM works well for you, then the ABM tools in the paid versions of HubSpot are definitely worth considering:
Tools available in Sales Hub Professional:
LinkedIn Sales Navigator integration - View information from Sales Navigator from inside HubSpot. Send InMails and connect requests from contact records, or send InMails as part of your sequences.

Account Based Sales Playbook - Inside HubSpot's playbooks tool, you'll find a standard playbook with best practices for closing big deals using ABM.

Account Overview - Zoom in on an account within the company record to review internal stakeholders, activity, and deals.
Tools available in Marketing Hub Professional:
Company ad targeting in LinkedIn - Use your company lists in HubSpot to target your ads on LinkedIn
Tools available when
you combine Marketing Hub Professional and Sales Hub Professional:
ICP workflow template - Use workflows to automatically tag and tier companies according to your ideal customer profile.

AI-powered target account recommendations - Let HubSpot serve up potential good-fit companies for you to consider marking as target accounts

Target Accounts Home - A command center for sales and marketing to collaborate around their target accounts strategy. It provides an overview dashboard for all companies marked as target accounts including important information like open deals, total pipeline, and number of decision makers identified. It also provides a variety of account help information, like which accounts have no open tasks or no decision makers identified.

Slack integration for ABM collaboration - Provides additional functionality to Company and Deal Workflows, allowing HubSpot users to (1) create Slack channels named after the deal/account (2) regularly post important KPIs in Slack (3) write notes to/from Slack to deal/company records in HubSpot

Standard lists based on buying roles - These can be used in a variety of ways, including as audiences for your ad campaigns

Target account reporting library - A library of reports with everything you need to go deep on your ABM efforts

Company scoring - Create scores on companies based on company properties and associated records
Want to connect with others on HubSpot tips, tricks, and updates? Head over to the HubSpot Community to join a conversation or start one of your own.