There's a common thread I've seen running through the teams that use our sales tools. It goes like this:
The sales leader signs up for HubSpot CRM--perhaps because it's free, perhaps because they're already using HubSpot's marketing software. Whatever the case, the leader signs up for the CRM and adds the sales team as users. But nobody on the sales team knows how to use the CRM, and when they ask the sales leader for help, he doesn't know either. So no one on the team ends up using the CRM very effectively.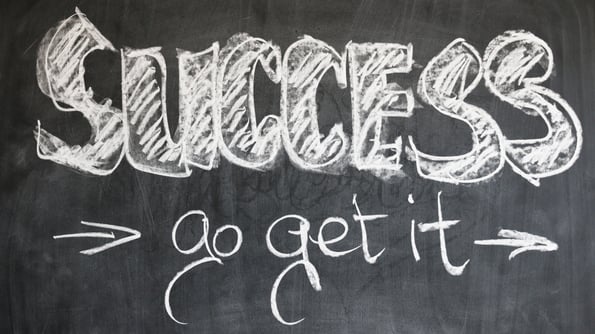 If this situation sounds familiar to you, you're in luck! The HubSpot Sales Software Certification teaches sales reps how to use the our sales tools to do their work more efficiently. It's made up of three lessons that cover all of the most essential parts of HubSpot Sales and HubSpot CRM.
But if there's one thing I know about sales reps, it's that they would much rather sell than attend a sales training of any description. Here are my answers to some common objections you might encounter:
"I don't have time to take an online course!"
That's great--we designed this certification just for you! The classes are made of on-demand videos that can be watched at your convenience, and they have a combined total length of about an hour.
The test is 50 multiple-choice questions. You have 75 minutes to complete it, but right now the average completion time is about 35 minutes.
The practicum has only four requirements:
Create a custom view
Send an email using a template
Make a call using HubSpot Sales Calling
Create a deal
If you're already doing these things as part of your day-to-day, the practical exercises will be a breeze for you!
All told, I bet this certification will take you less than 2 hours to achieve.
"I'm using the free version of HubSpot Sales."
That's great--we designed this certification just for you! The classes focus on the pieces of our sales software that are available to our free users, and the practicum can be completed without having to upgrade to the paid version.
"I'm using HubSpot Sales Pro."
That's great--we designed this certification just for you! Even though the practicum only requires the free tools, the lessons demonstrate every single rep-focused tool in every version of Sales Hub. If you have a question about what a tool is or how to use it, this course will answer it.
(If you don't know what version of HubSpot Sales you're using, don't worry--if you're using HubSpot CRM, you have access to everything you need to complete this course.)
"No, seriously--I don't have time to take this course!"
I get it. I don't know any sales professionals who sit around all day thinking, "Man, I wish I had something to do." Time is a hot commodity for any modern professional. Setting aside a couple hours to take an online course can seem like a burden.
But here's the thing: if you take this course, you're going to end up saving time.
It's no secret that salespeople are forced to do a lot of non-selling activities. In fact, one study found that salespeople only spend about 39% of their time actually selling. Where does the rest of the day go? Taking care of administrative tasks, writing emails, searching for information, and just generally trying to get and stay organized. These are the very problems we built our sales software to solve, but it can't help you if you don't know how to use it.
If you get HubSpot Sales Software Certified, you'll learn how to use our sales tools to maximize your efficiency so you can spend more time doing what you do best--selling.