Most companies are finding it difficult to convert their inbound leads.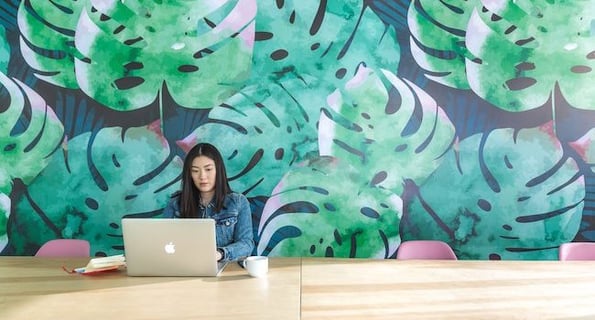 One of the biggest reasons for that?
Your sales team is spending more time doing the grunt work than keeping prospects engaged through relevant information and helping them solve their pain points.
According to HubSpot's 2018 "State of Inbound" report, 27% of salespeople spend an hour or more on data entry each day.
To help you with this, I am going to walk you through 12 essential HubSpot automations that you should use in each stage of your buyer's journey to make your sales process more efficient.
Awareness Stage
In this stage, buyers realize they have a problem and are looking to clearly define it by educating themselves. This is where you can help them through content — and content only.
If you need content ideas for each stage of your buyer's journey, check out this post.
Once buyers have subscribed to your content, use these automations to keep them engaged:
1. Sync contacts from other apps to HubSpot.
It's a well-known fact that every business is using different tools for different functions. Whether those tools include email marketing software, a customer relationship management system, customer support tools, or invoicing platforms, businesses expect these tools to work together like a well-oiled machine.

This is why many companies are now using integration platforms like Automate.io to connect their favorite web apps and automate repetitive tasks.

If you're one of them, set up an automation that syncs updates to sources like Google Sheets, Mailchimp, and Intercom with HubSpot. Doing so will help you avoid manual work and eliminate the delay in sending your first response.

Here's how you can do it:

Time saved: 56 minutes/week
2. Auto-enrich HubSpot contacts.
Knowing more about your leads allows you to personalize your messaging and effectively communicate with them. Unfortunately, it isn't easy to get all that information by making them fill out a short form.
Admit it: No one likes to fill out a detailed form, not even you.
HubSpot's built-in company insights paired with this automation will supercharge your contact segmentation without your prospects having to fill out a lengthy form.
Here's how you can do it:
Time saved: 3 minutes/lead
3. Enroll your subscribers in a lead nurturing workflow.
Lead nurturing plays a crucial role in moving potential buyers from the awareness stage to the decision stage.
Companies that excel at lead nurturing generate 50% more sales leads at a 33% lower cost per lead.
If you're using HubSpot forms, automatically enrolling your subscribers in a lead nurturing workflow is super simple. Just take a look:
If you're capturing leads through other forms like Facebook Lead Ads or Google Forms, you can use Automate.io to enroll them directly into your nurturing workflow.
Here's how you can do it:
Time saved: 60 minutes/week
Consideration Stage
While buyers are ready to learn in the awareness stage, they're ready to hear in the consideration stage. In fact, 60% of buyers want to connect with sales at this stage of the buyer's journey.
This is when you need to convince them of the value proposition of your solution. And some of the best ways to do that are through product webinars, case studies, and competitor analysis.
Once you've captured buyers' attention in this stage, these are the automations you should use to effectively communicate and move them to the decision stage:
4. Sync product webinar sign-ups with HubSpot.
If you're using tools like Eventbrite or GoToWebinar to conduct your webinars, you should automate the process of syncing the webinar registrants and attendees with HubSpot.
Here's how you can do it:
Use HubSpot's integrations with various events and webinar apps to automate this part of the process.
Time saved: 28 minutes/week
5. Create new deals and tasks in HubSpot on high-intent content sign-ups.
According to a study by Harvard Business Review, responding to leads within one hour generates seven times more conversations.
It's more important to closely monitor leads when they come from high-intent content like product webinars, comparison whitepapers, and case studies because they're more likely to close.
To ensure leads like these don't slip through the cracks, you can set up a simple HubSpot automation to create new deals and follow-up tasks every time your high-intent content is downloaded.
Here's how you can auto-create follow-up tasks for deals:
Time saved: 30 minutes/week
6. Send Slack notifications for new deals in HubSpot.
This automation works great when you're auto-creating deals in HubSpot and using collaborative tools like Slack.
This will not only help your sales team be on top of new inbound leads, but it will also boost the overall morale of your company. After all, who doesn't enjoy being notified when a new business is coming their way?
Here's how you can do it:
Time saved: 30 minutes/week
7. Sync tasks between HubSpot and other apps.
If your team is using different task management tools, this automation can help you effectively communicate with your buyers in the consideration stage. By keeping all your tasks synced across different apps and HubSpot, you can ensure you never miss a deadline.
Here's how you can do it:
Time saved: 35 minutes/week
Decision Stage
Buyers in the decision stage have evaluated all the options that can help them solve their problems and are now ready to make a purchase. The best way to give them that final push for purchasing your solution is through a great customer experience.
These automations will help you do just that:
8. Auto-change deal stages after a high-intent action.
You're most likely to get a response from your buyers when they perform a high-intent action, like requesting a quote, booking a demo, or signing up for a free consultation or a free trial.
Instead of manually changing deal stages when your buyers perform a high-intent action, you can automate it and even notify your sales team of the movement.
Here's how you can do it:
Create custom events in HubSpot to track high-intent actions.
Create a workflow to store the custom event information as a contact property.
Time saved: 20 minutes/week
9. Sync demo meetings between other calendars and HubSpot.
If you're like me and use multiple calendar apps to manage your schedule, this automation will work like a charm for you.
Imagine all the time you could save and all the scheduling conflicts you could avoid if all the demo bookings on your different calendar apps could be synced with HubSpot?
Here's how you can do it:
Set up the meetings tool in HubSpot, and connect your preferred calendar app — Google Calendar or Office 365 — and you're good to go.
Time saved: 20 minutes/week
10. Sync your payments app with HubSpot.
During the decision stage, it's important to keep your contacts up-to-date with the latest information from all of the apps you use to interact with buyers during the buyer's journey. One such important instance is when people sign up for a free trial or a free consultation. Any delay in updating this information for a contact in HubSpot can break the communication experience for a user.
Here's how you can do it:
Time saved: 28 minutes/week
11. Enroll your users in onboarding and free-to-paid nurturing workflows.
The best way to give buyers that final nudge in the decision stage? Nurture them.
Once buyers sign up to get a proposal, a free consultation, or a free trial, enroll them in a nurturing workflow that gets them to their first "aha!" moment and nudges free users to become paying customers.
Here's how you can do it:
Note: Select event as your trigger criterion, and choose the custom event that tracks these sign-ups.
Time saved: 60 minutes/week
12. Calculate the engagement score in HubSpot based on user behavior.
Once your prospects have signed up for a free consultation or trial, setting up a scoring system based on their behavior will help you effectively segment the audience and communicate the right message at the right time.
Some of the parameters you can use while setting up the scoring system in HubSpot include product usage, email engagement, page visits, and content type downloaded.
Here's how you can set up lead scoring in HubSpot:
Time saved: Invaluable
By using these 12 HubSpot automations, you can collectively save at least nine hours every week!
Isn't that great? You now have time to focus on what you do best while your automations take care of the repetitive tasks for you.
Automate.io is a Premier HubSpot Connect partner that allows you to connect HubSpot with your favorite web apps and automate daily tasks within minutes. Want to create more HubSpot automations? Check out our HubSpot and HubSpot CRM integrations.
Want to connect with others on HubSpot tips, tricks, and updates? Head over to the HubSpot Community to join a conversation or start one of your own.