As a HubSpot customer, you know just how powerful the software can be. And the more you understand inbound marketing and the HubSpot software, the more exciting your marketing can be.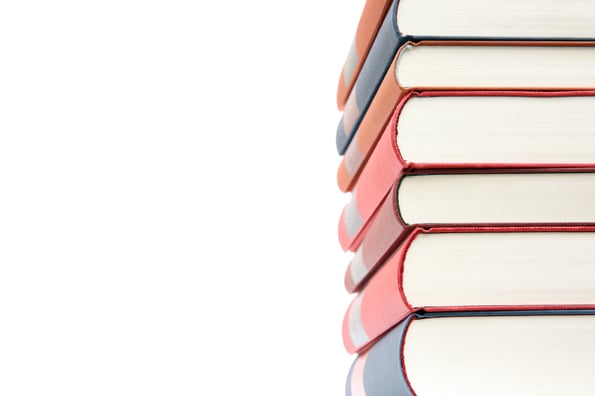 But let's pretend you've just hired a new dedicated inbound marketer at your company, and you'll be teaching them HubSpot. How do you unravel all that you've already learned to give your hew hire what they need to hit the ground running, fast?
Maybe it's not just a new hire that needs to get up to speed with HubSpot and inbound marketing. Maybe your CEO wants to be more involved, and wants a crash course in inbound. Maybe you've just begun using HubSpot to execute a retainer for a new end-client, and you really want to make sure they GET IT (and you want to get it, too!).
As usual in life, time is often against us, so let's serve up a hot plate of HubSpot. Here's a list of 4 pro-tips you can do in each of the first four weeks to help anyone you're working with better understand inbound marketing and HubSpot:
New HubSpot User Guide: 1 Month
Forget wading through every available help document. Forget blogging every waking minute or funneling leads into a CRM for sales follow-up. Right now is the time to prove you're capable of stringing together foundational inbound marketing knowledge. With inbound, you've got to learn to squeak before you learn to squawk.
That's why the first thing anybody engaging with inbound marketing should do is become Inbound Certified.
WEEK 1: Earn Inbound Certification
It doesn't matter if you've run email campaigns in the past. It doesn't matter if you're the Vice Pope of Marketing at Sterling Cooper. If you're a new user, a company owner that just purchased HubSpot, or a HubSpot Agency Partner ramping up a new client, everybody on all sides of the table needs Inbound Certification. Without it, you're climbing Everest without oxygen. It's in your best interest to complete it early. It makes all the subsequent goal-setting and planning clearer.
That carries us right into the second item on your month-1 checklist.
WEEK 2: Attend the Introduction to Goal Planning and Strategy Learning Broadcast
Anyone who has ever saved a dollar in their life knows about setting a goal. Knowing how to set a goal is one thing. Positioning inbound marketing goals informed by a specific set of tools and methodology is another thing. The Goal Planning and Strategy class gets you ready for all the planning inbound marketing requires of you, the user. In fact, even if you aren't a regular user, you should still attend. It's a 1-hour live session run every week, and it teaches all that goes into this holistic inbound marketing method.
It's great for managers confirming their team using HubSpot made all available preparations before executing. It's great for a Partner's end-clients who want to make sure they're getting what they paid for when they signed up with a HubSpot agency. The class is a fantastic knowledge download that will expedite your planning and action in the future.
WEEK 3: Check out HubSpot Examples and Case Studies
By now, you might have a decent foundation of knowledge about HubSpot and inbound marketing. Curious what it might look like in months or years to come? There are two places you can check.
The first is HubSpot Examples. Some of HubSpot's most noteworthy customers have submitted their work to a miniature hall of fame. HubSpot Examples not only posts great work divided up into categories such as Landing Pages, or Blogs, they're even annotated to point out what makes them so remarkable.
You can even filter them by topic. For example, examine the Buyer Persona Examples to read best practices on their crafting process.
Looking further, the second place you can go for inspiration is HubSpot Case Studies. You can browse, sort, and filter them by company size, industry, challenge, and more.
Trying to choose an appropriate case study to review? Think back to when you first heard of HubSpot. Was a tool mentioned? A challenge overcome? A business type achieving success in a digital space against expectations? What brought you to HubSpot? Sort through the filters and find a case study similar to your company.
WEEK 4: Understanding your HubSpot Portal Project
With a firmer grasp on the methodology, it's really time to dig into your portal and see what it can do. The most straightforward introduction is found in the Understanding Your HubSpot Portal Project. Nervous about touching anything in your portal and accidentally deleting the entire internet? Don't sweat it, buddy! This project holds your hand through a high-altitude glance at individual tools including social media, content tools, and contacts. Regardless of your role or reasoning for using HubSpot, you could ask a fifth-grade student to complete this project and they could identify the most immediately relevant tools within 30 minutes.
With these pro-tips covered, you'll be up to speed in just four short weeks!