There's an introspective stillness in the chaotic hours near the calendar year's end when you become reflective at work. Man, it sure is odd how you do all your assessments and audits when you have the least time to do them, right? But you can't help it!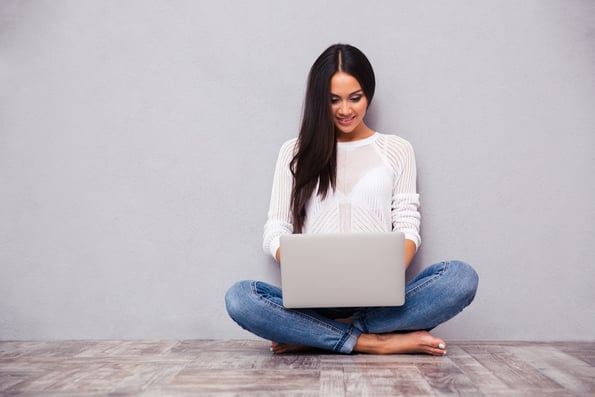 It's a natural time to conduct evaluative efforts, to discover what you'd still like to do before the year ends and what you'd like to do even better when the next year rolls around. Well, lucky you — HubSpot Academy has several project templates to help. They'll guide you, step-by-step, through your year-end self-assessments, and they'll help you make the most of your findings and codify your new practices come the new year.
Let's make the most of our time at the end of the year.
Project No. 1: The Inbound Sales Audit
What's your priority at the end of the year? Ask any business — inbound or otherwise — and it's probably about "checking the numbers."
When somebody talks about "the numbers," they're generally talking about their bottom line. Did you hit your sales numbers? After all the prospecting, the calls, the demos, the contracts, and proposals, were the sales produced? Now is not only the best time to check your final bottom line, it's time to check if you reached that number with peak efficiency.
For this, HubSpot recommends the "measuring a sales team's productivity with inbound" project template.
Among other things, this project includes guided tasks on:
Determining a target persona
Customizing deal stages in your HubSpot CRM
Creating reporting sales dashboards
Developing sales coaching from discovered metrics
Why is this a critical assessment? Because it's going to help you understand where the missing pieces are. If you go straight to the final sales/revenue number and find it wanting, you need to be able to trace it back to various data points in the selling process. Then you need to be able to tweak the dials on the sales machine.
Follow this project template to discover where your inbound sales efforts are clicking or missing. You might discover things to improve. You might discover entirely new practices. In any case, this is priority number one at the end of the year.
Project No. 2: The Content Brainstorm
Now that you've reviewed your sales process and identified which squeaky wheels need the oil, you'll want to find resources to assist in accomplishing those processes.
A sales process audit and value-check should have revealed which actions yielded the best prospects and sales leads. From there, you can determine which actions to nurture and which to scale back. Further enhance those audit discoveries with keen content brainstorming.
To help, we recommend using the "brainstorm blog post ideas" project template.
Among other things, this project includes guided tasks on:
Leveraging internal knowledge
Repurposing successful content offers
Establishing industry research practices for content ideas
Updating and refining your existing posts
One of two things will come of this brainstorming process:
You'll assign blogging actions to people internally
You'll discover that you need to outsource the content production
Considering content planning is focused on appealing to a carefully-vetted audience, you can make a strong case to do whatever is required to attract this type of lead, including hiring outside help to prepare the content. Don't feel embarrassed, understaffed, or out of your depth if you have to hire freelancers to build content. If it's fully-informed by your sales and marketing research, it's one of the best investments you can make.
Check the Integrations section in your HubSpot portal for readily-available content outsourcers. Check the HubSpot Partner Directory for even more help if you need to outsource more work that your business can't execute in-house.
When you seek meaningful action at the end of the year, this is when you should make efficient, precise action. And don't forget that these informed processes should become your new normal once the new year begins.
That initiative invites the third and final point.
Project No. 3: A Formalized Marketing Process
Time to put that formalized process to work. Informed by sales research and backed up by targeted content development, you'll want to ensure your process is set going into next year. Setting this process lets your marketing minds buckle down and do their thing.
This also gives the sales folks peace of mind to laser-focus on any remaining end-of-year selling. The intimidation is gone, the clouds clear, and full priority is taken. As stated at the start of this post, selling is still your end-of-year goal, right? Let it be.
Let the marketers analyze their marketing strategy with this project template.
Among other things, this project includes guided tasks on:
Marketing metric reviews
Custom report creation
Conversion path reviews for landing pages and CTAs
Next steps and actions based on findings
The holiday period is a time when you can discover supreme focus on self-reflection. Don't fight the feeling, and don't waste the opportunity at the end of the year to solidify your lessons learned.