Does your customer support team use HubSpot? Does your product team use Jira? If so, the HubSpot-Jira integration can make life much easier for your teams.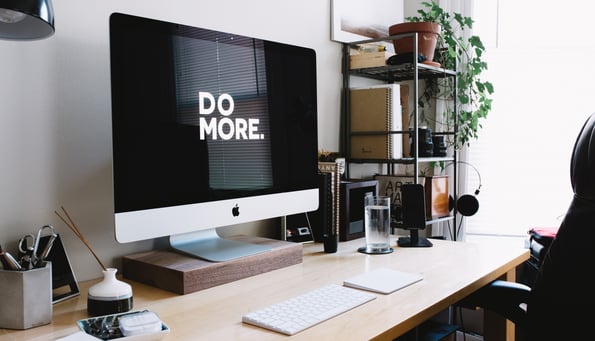 Currently in beta, the HubSpot-Jira integration is a tool that connects your support team with your product team to solve customer issues faster. For example, if your support team needs to get in touch with your product team about a bug on the website, your support team can easily create a ticket in HubSpot, which will then create a new Jira issue. If your product team is already aware of the problem, it can be linked to an existing Jira issue.
This means your support team only has to work out of HubSpot — even if they need to collaborate cross-functionally.
How the HubSpot-Jira Integration Works:
Create a ticket as you normally would in your HubSpot account.
To associate this ticket with Jira, on the right-hand side, scroll to the bottom and click "Associate Jira issue." Here, you'll be able to create a new Jira issue or associate the ticket with an existing issue.
Your product team will get all of your information when they log in to Jira. If you'd like to add or edit more information to a Jira, you can access it simply by clicking the link.
If you have a Pro or Enterprise subscription, the integration also works with automation to create compelling workflows.
For example, when the status of a Jira changes to "Closed," we can automatically notify customer support reps — or even customers — who have an open ticket associated with the Jira.
Another useful workflow notifies you when a Jira has been open for more than a set amount of days, the number dependent on your service-level agreements (SLAs).
Here is a sampling of Jira-issue properties you can build automation around:
Jira issue status
Jira issue summary
Jira issued ID
Jira issue priority
Jira issue assignee
Jira issue link
Jira issue reporter
You can use these same properties to create reports. Want to figure out the impact a Jira issue is having on your customers? A useful report shows you the number of tickets associated with a Jira. Service leadership can easily take a look at this report, understand the impact, and then dictate whether or not it's a critical situation.
To get started, head over to the App Marketplace in your HubSpot account. Search for "Jira," click "Request to connect," and fill out the form. Once you've been granted access, follow the instructions on the screen. Please keep in mind you must be an admin in both HubSpot and Jira in order to set up the integration.
As mentioned earlier, this feature is in beta and we are always looking for feedback. If you have some, please reach out!
Want to connect with others on HubSpot tips, tricks, and updates? Head over to the HubSpot Community to join a conversation or start one of your own.