Whether you're a sales rep at a small business getting into the groove of the gig, or in full swing as the team lead of an enterprise-level organization, combining eSignature tools with your CRM will turn the historic hassle of manually signing documents into a streamlined, paperless, customer-centric user experience that will have you closing deals to the left, to the left!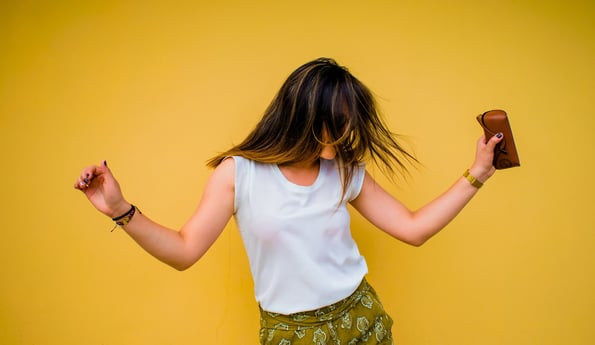 *Cue Beyonce's "Irreplaceable"*
We all know, love, and understand the function of our respective CRMs, and digital signature software is a show-stopping addition to your business process in and of itself.
Access the Inbound Certification Course in Your HubSpot Account
The combination of the two? Electrifying. *Cue customer's happy dance*
Now please, raise your standing desk to ballet barre height and think of the stages in your sales cycle as a dance. Your document workflows are the melody. Your digital documents are the dancers.
A 5, 6, 7, 8!
It's Electric (eSignatures)
Throwback to 1976 when this classic groove slid onto the scene. The fluid rise and fall of movements were not only hypnotic to watch but to practice whether you were at a Bar Mitzvah or in the privacy of your own kitchen.
But what do electronic signature solutions have to do with this line-dance sensation that swept the nation?
When you integrate your CRM with eSignature software, one of the most common pain points of a sale becomes, well, electric. Once eSignature functionality is enabled, it's easy to manage or create new templates within your HubSpot interface, adjust your data merge settings, and embed legally-binding, ESIGN, and UETA compliant eSignatures within your documents. Eliminate any human errors by opting to auto-populate your docs with accurate recipient lists, deal data, and prospect contact information straight from the source: your CRM.
Electronic signature software brings the historically manual action of signing sales documents into the digital age. Your customers will be able to securely sign your documents from a mobile device, anywhere in the world, without needing access to a printer (or even a pen for that matter) in order to sign, seal, and deliver your deal. What's more, you and your customers are provided with an electronic certificate to accompany every signed document and have the option to add an additional layer of security by protecting your PDFs with unique access codes.
The benefits of this nearly instant transaction are self-evident. Would you rather send an error-free document that can be completed while your recipient is scrolling through the 'gram or a manilla envelope that costs $3.29 to mail only to realize you've misspelled the recipient's last name?
Do the HubSpot CRM Hustle
The Hustle is a little more complicated than the Electric Slide, both physically and metaphorically speaking. It's one thing to simply send a document requesting an electronic signature, but another to truly harness the deal-accelerating power of integrating your CRM with eSignature functionality.
Hustle smarter, not harder by integrating your CRM with eSignature software. If you're embedding eSignatures within your docs, your docs are electronic, too. Unlike PDFs, you can create and edit your electronic docs for signatures in half the time. Robust online editors allow you to drag and drop eSignature blocks into your docs, reduce inefficiencies within your workflow, and eliminate any room for error during signature creation.
As opposed to electronic docs, static docs limit where and how their signers can complete them, requiring extra steps like manual editing, printing, and mailing. Not only is this a headache for your customer, but you as the salesperson are leaving your doc's data accuracy to chance by manually inputting customer information that, if left incorrect, can postpone a deal further.
Bump Your Decision Makers to Complete their eSignature
Our final dance of yore: The Bump. A simple, yet effective way to be sure your 6th-grade crush notices that you finally got your braces off.
Apply it to your adult life to gain valuable insights about your deal from the data points collected within your electronic docs to bump the champion of your deal into the final stage of the sales cycle. Wondering what is holding them back from electronically signing on the dotted line?
Now you'll know.
Electronic doc analytics show you in real-time when your recipient opens, views or completes your doc. You can also see how long they spent analyzing certain pages of your doc and proactively squash any concerns they might have related to those pages.
Conclusion
Extend the ROI of your CRM when you automate your signing process. Save hours of creation time once you have the ability to generate and edit your docs, contacts, and company records directly within your CRM. Effortlessly send contracts and agreements for eSignature right from HubSpot. Your prospects can view and sign documents on any device or even in-person if needed.
We've outlined the steps to help your customers do a happy dance once you've integrated your CRM with eSignature software.
If you don't wish to save time, paper, and yourself—from making deal-destroying errors within your docs—you have at the very least been reminded of three timeless, incredibly impressive dances that you can add to your arsenal of moves. Right in time for spring wedding season, too. (You're welcome.)
Want to connect with others on HubSpot tips, tricks, and updates? Head over to the HubSpot Community to join a conversation or start one of your own.