If you're a Marketing Hub customer, it's possible you've encountered any of the following three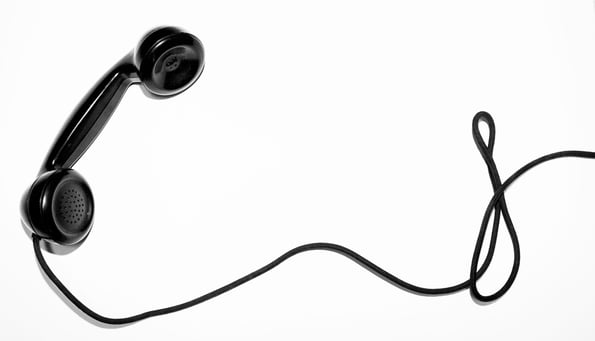 issues with your contact tier pricing:
Contacts aren't created equal...and as a marketer, you've gotten stuck with the bill. This has been a top pain point for many of you for years. You use HubSpot CRM with free contacts, but when you use Marketing Hub along with the CRM, you are charged for all of the contacts in your CRM, whether you use those contacts for marketing or not (like bounces, unsubscribes, partners, sales contacts, one-off support tickets, and more).
You've exported contacts to a second system of record, incurring a "Platform Tax." To avoid getting charged for contacts you don't market to, you may have avoided putting all of your contacts in HubSpot. This means you don't get to take full advantage of the benefits that come with using HubSpot as your all-on-one platform — not to mention the extra friction it causes to cobble together multiple CRMs.
You want to use other HubSpot products, but contact pricing has held you back. If you use Sales Hub, Service Hub, or are a free user and have a HubSpot CRM full of contacts, the idea of buying Marketing Hub may have been unappealing. You would go from the freedom to create unlimited free contacts to having to pay for every contact you've got — and future ones too. The same issue may have existed if you were a Marketing Hub customer and wanted to purchase Sales Hub or Service Hub. If you are already using Marketing Hub and have solid control over paying for your contacts that you know you are marketing to, you might be hesitant to add on Service Hub or Sales Hub because that would mean a flood of new contacts tacked onto your bill that are being used for sales or services — not for marketing.
Today, all of these issues are now a thing of the past.
Now live is marketing contacts, a new pricing model that empowers you to only pay for the contacts you choose to market to using email or ads. You can also store up to one million contacts you don't actively market to, such as unsubscribed and bounced contacts, for free.
There's a lot to learn about marketing contacts — much more than can be covered in a single blog post. To learn more about marketing contacts, check out any of the following resources:
Before you dig into the resources above, here are the highlights of what's changing.
Non-Marketing Contacts Don't Count Toward Your Contact Tier
This is the cornerstone of our marketing contacts pricing change. Only paying for the contacts that you want to actively market to with emails or ads gives you more control and flexibility as you grow.
Free Storage of Up to One Million Non-Marketing Contacts
We want you to feel comfortable using your contact data across the entire HubSpot platform, with HubSpot CRM as your central source of truth.
Scaled Contact Pricing
"Scaled" pricing means contacts will get cheaper the more you buy — further proof that our goal is to make it easier and more cost-effective for you to grow. Previously, scaled contact pricing was available in Marketing Hub Starter. With marketing contacts, it'll now be available for Marketing Hub Professional and Enterprise as well.
Monthly Marking of Your Contacts
Contacts can be marked as non-marketing at any time, but their marketing status will change on the first of the next month or at your contract renewal, whichever is first.
Pro tip: If you are approaching your tier limit, you should take a moment to clean up your contacts because if you go over during that month, you won't be able to downgrade tiers again until renewal.
Auto-Billing for Contact Tier Upgrades (CTUs)
You will no longer have to delete contacts at renewal and can just mark any applicable contacts as "non-marketing" as you go. Add new marketing contacts at any time. And don't worry about adjusting your contact tier — HubSpot will handle that for you automatically as soon as you hit a new contact tier (previously, it would be effective on your next scheduled bill).
Larger Contact Tiers
Contacts can be purchased touchlessly in bundles of 5,000 in Marketing Hub Professional and 10,000 in Marketing Hub Enterprise. By enlarging the contact tier sizes, we're removing obstacles and worry from the contact management process — you'll have more wiggle room before approaching your next tier. Larger bands make more room to grow and won't annoy you with many small bill changes.
Increased Email Sends
Marketing Hub Enterprise now includes more email sends — 20x for the marketing contacts tier (up from 10x). Marketing Hub Professional includes 10x and Marketing Hub Starter includes 5x.
Virtually Unlimited Email Sends with Dedicated IP Add-on
This is a huge benefit for our frequent email users who opt-in to the marketing contacts SKU. As long as recipients are marked as "marketing contacts," there is no current technical limit to how many emails can be sent by Marketing Hub customers on marketing contacts agreements with the dedicated IP add-on.
Marketing Contacts Dashboard
Create a dashboard from the template library to track your marketing contacts. This dashboard gives you visibility around how your marketing contacts are being created — are they coming in from a specific form, workflow, or import? With this kind of transparency, you never have to be surprised by a contact tier upgrade.
Who Gets Marketing Contacts?
The new Marketing Hub SKU with marketing contacts is now live and will be sold to new customers as the default Marketing Hub SKU for all tiers starting October 21.
If you are an existing Marketing Hub Starter, Professional, or Enterprise customer, you will be able to switch your subscriptions from the legacy Marketing Hub SKU to the new Marketing Hub SKU with marketing contacts if you so choose (but you will not be forced to switch over to the new SKU with marketing contacts). We encourage you to discuss with your CSM or RM if switching SKUs is the right choice for you.
Interested in getting marketing contacts? Visit this page to learn more.